Xiaomi Air 12 and 13 – pocket-friendly ultrabooks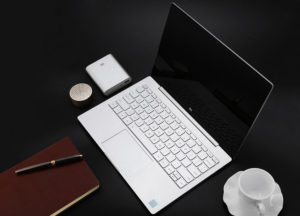 Today we are back again with another interesting article on two affordable ultrabooks manufactured by Xiaomi – Xiaomi Air 12 and Xiaomi Air 13. These two products will make you smile with attractive design language and pretty decent price/performance ratio. It is really difficult to find such premium-looking ultrabooks at this price these days.
If you want to learn more about their price, availability, and specs, you can use the following links: Xiaomi Air 12 and Xiaomi Air 13

Key features of Xiaomi Air 12
As the name suggests, Xiaomi Air 12 has a 12.5-inch IPS screen which is Full HD. This means that you will be presented with more than good image detail, wide viewing angles, and vibrant colors. The thin chassis hides a Skylake processor – Intel Core m3-6Y30 dual-core (0.9GHz – 2.2GHz). This ULV CPU is paired with Intel HD Graphics 515 GPU, 4 GB of RAM, and 128 GB of SSD storage. As you may guess, this combination of hardware provides the needed performance for your everyday tasks and is also suitable for office work.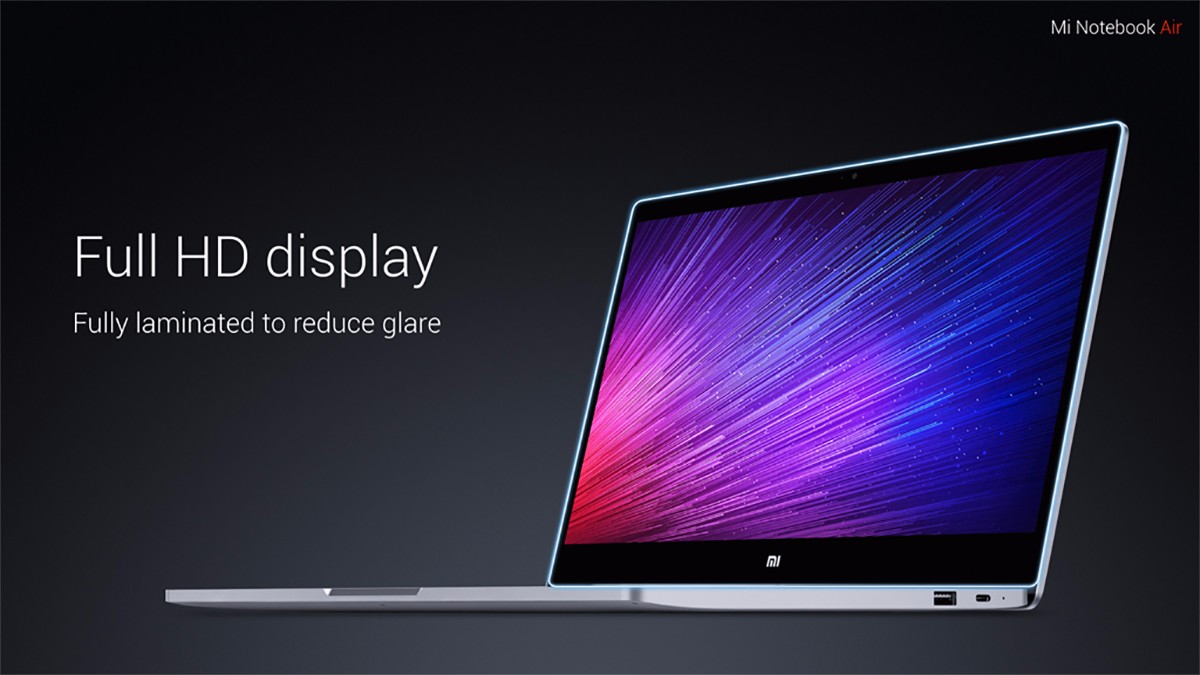 Additionally, the 1.29 cm thin construction also comes with a 37 Wh battery (5000 mAh) and while this may not sound like a lot. Think again – it is a 12.5-inch ultrabook with an ULV processor, which uses passive cooling. Considering the latter facts, a 37 Wh battery unit is not that small, is it? Also commendable is the fact that Xiaomi has managed to fit a USB Type-C port and a full-sized HDMI port, too.
Last but not of least importance is the fact that this machine comes with Windows 10 OS pre-installed so that you will not have to spend more on buying an OS. For more information or to purchase, you can use this link: Xiaomi Air 12.

Specs Sheet
Key features of Xiaomi Air 13
Now, the most noticeable difference between this and the previous model is, as you may guess, the size – 13.3 vs 12.5 inches. However, there is more to the Xiaomi Air 13 than just the bigger screen. This bad boy comes with a dual-core Intel Core i5-6200U CPU (2.3GHz – 2.8GHz), which is bound to deliver higher performance than its smaller mobile brother. Additionally, you get the NVIDIA GeForce GT 940MX graphics card which ensures pretty decent graphics performance. Furthermore, the RAM and storage capacities are twice as big as those of Xiaomi Air 12. We are now dealing with 8 GB of DDR 4 RAM and 256 GB of SSD storage.
As far as the display is concerned, it seems that it is only the size that has grown – 13.3 inches vs 12.5 inches in Xiaomi Air 12. Other than that, it still uses an IPS panel, and the resolution is Full HD. The battery has not grown that much it is now 5400 mAh, compared to 5000 mAh in the above model. On the other hand, there is information that the battery can ensure up to 6 hours of video playback. Also, we can note that USB Type-C connectivity is present here, too.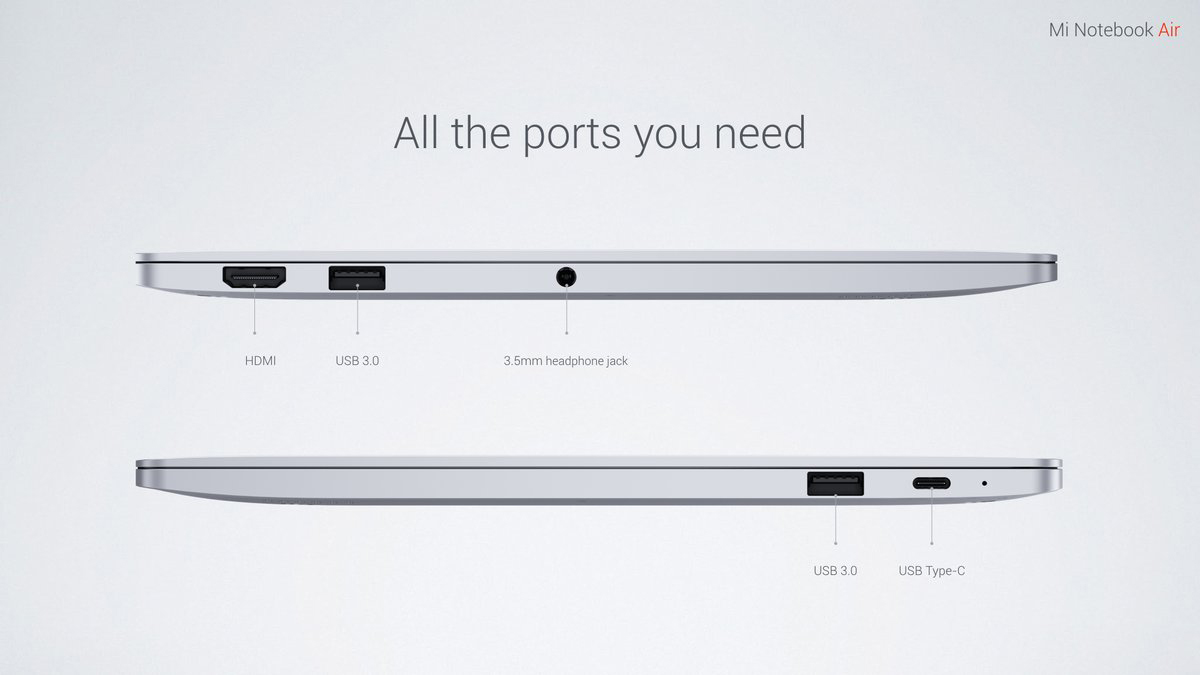 Just like the above-described model, this one comes with a pre-installed Windows 10. Other notable facts about Xiaomi 13 are that it is 13% thinner and 11% smaller than the MacBook Air 13.3″, although it carries the same display size and is significantly more affordable.

If you want to learn more about the specs of this premium-looking fellow or purchase, you can use the following link – Xiaomi Air 13.

Specs Sheet