Ultimate Smartphone Brands Sales – More GearBest Black Friday Deals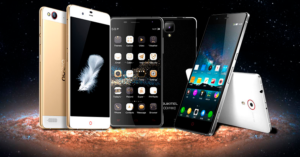 It will surely be a hot week, even though it's November and winter has come for one half of the world. Today we are sharing with you another part of the Black Friday offers that our friends at GearBest have prepared for you. It must be mentioned that the present article is dedicated to smartphones and smartphone accessories alone and if you are looking for some other type of product, you could read our general Black Friday article.
If you are eager to jump directly over to and check the awesome discounts, feel free to click here.
Now, those of you who possess the virtue of patience can spend a couple of moments reading what we have selected. As usual, you will find various sections based on certain criteria. The first one is "Hot Deals" and the rest are basically determined by the brand of the particular smartphone – Lenovo, Xiaomi, ASUS, Meizu, UMI, and others.

Hot deals
So this department offers select products which have limited quantities. This means that you have to make up your mind fast. Among the most notable players here are the UMI Super 4G Phablet ($174.99), XiaoMi Mi5 ($351.99), and others some of which are sadly no longer available.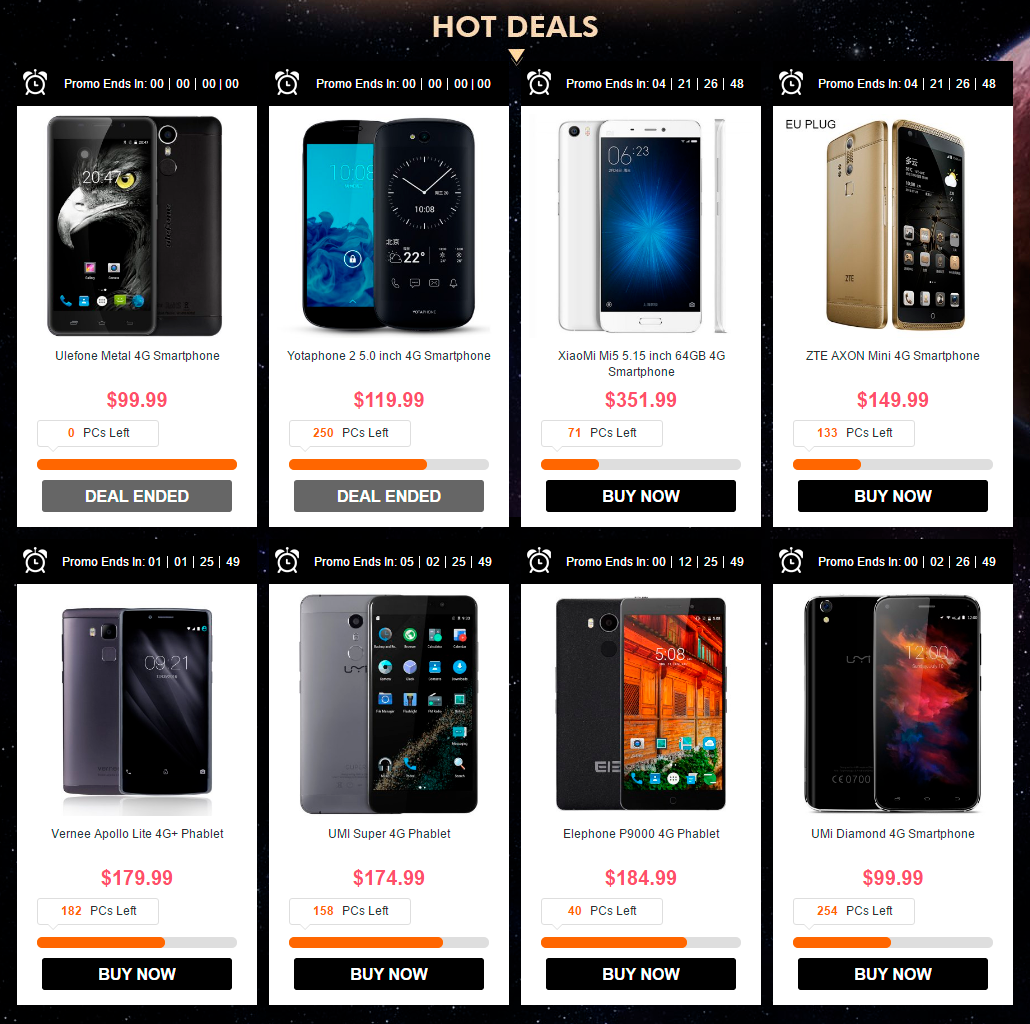 As you may see, the intriguing deal on the Yota Phone 2 is no longer available so do make haste if you are in need of a new smartphone.

Xiaomi
A manufacturer famous for having good quality products which also come at a very decent price.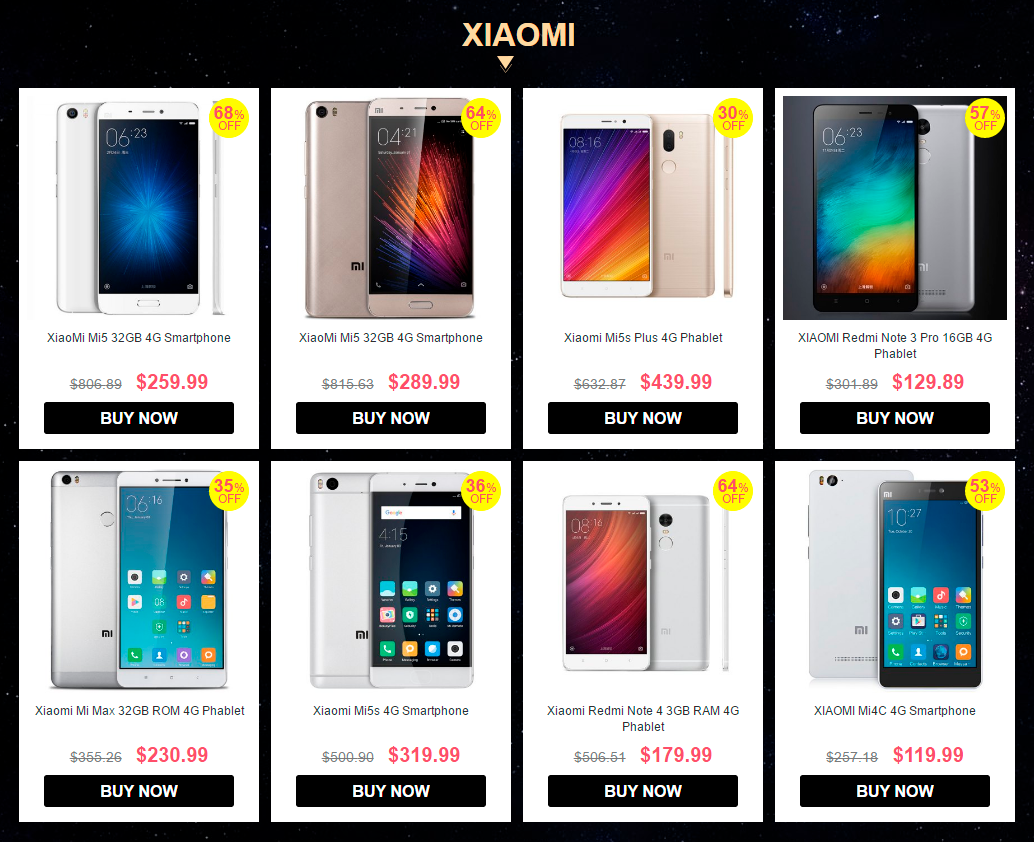 One of these big boys is the Xiaomi Redmi Note 4 Phablet. This is a 5.5-inch phablet with a deca-core processor, 64 GB of storage, and 3 GB of RAM. What's more, this smartphone boasts a 13.0MP autofocus rear camera, accompanied by a flash, and a 5.0MP front-facing selfie camera. We must also note that Redmi Note 4 comes with a MIUI OS, Bluetooth 4.2, and a fingerprint scanner. Wait, all this comes at a very modest price – only $179.99. If you want to learn more about it or to purchase, you can use this link.

ASUS
ASUS is one of the other brands included in this promotional period. Among its representatives you can find a lot of ZenFone variations such as the ASUS ZenFone 3 ZE552KL, ASUS ZenFone Max Pro 4G Phablet, and many more.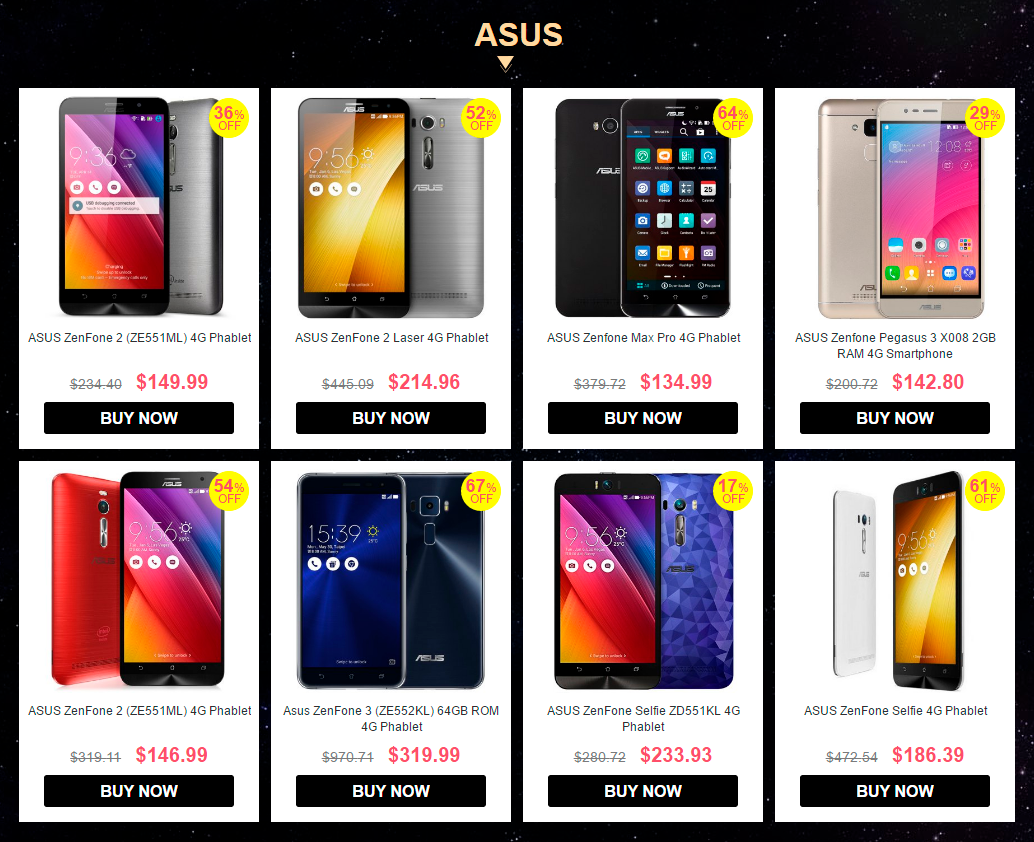 You may recognize one or two familiar names here. The ASUS ZenFone 3 (ZE552KL) is certainly one of them. It's a 5.5-inch gadget with a Full HD display, 4GB of RAM, USB Type-C connectivity, and a 16MP main camera. To learn more or to purchase, you can use this link.

Meizu
If you keep scrolling down, you will find even more attractive offers. Another manufacturer that comes into play is Meizu. We have written a lot about their products and for this reason you may see some familiar names.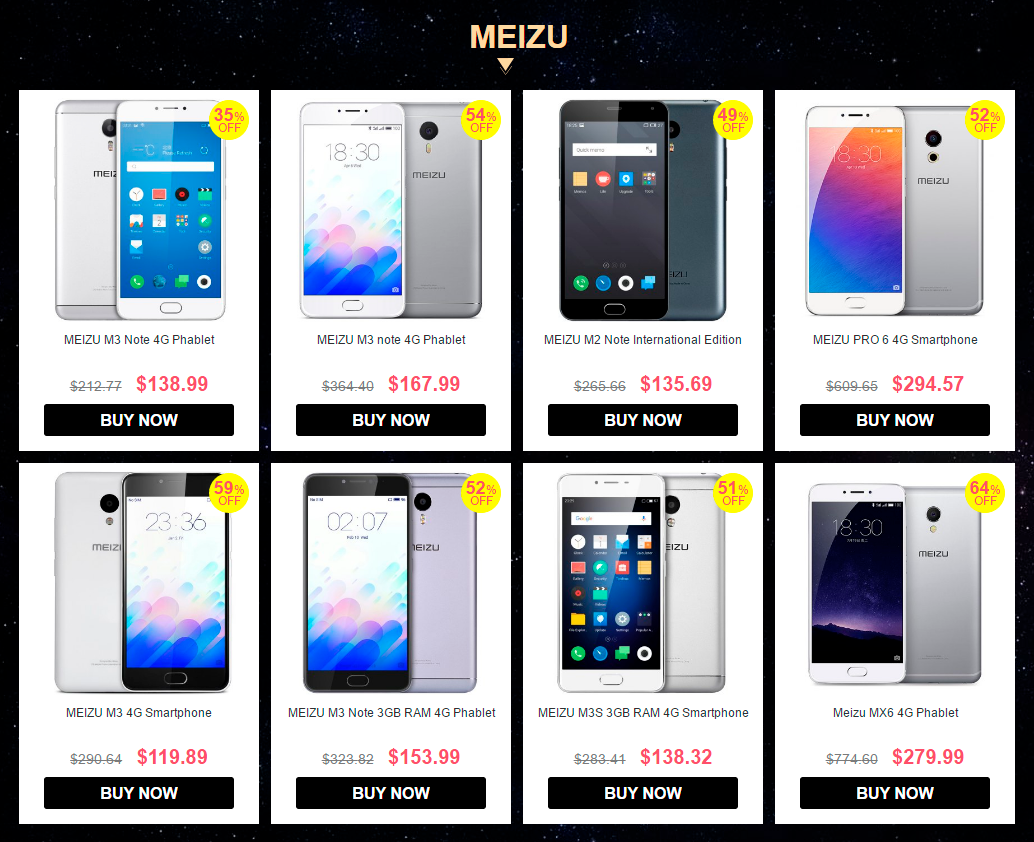 Yeah, MEIZU M3 Note and MEIZU Pro 6 are one of our favorite smartphones for this year. The former uses a very stylish design language while packing very powerful components (Helio P10 processor, 2GB of RAM, a 13MP main camera and more). What's even better, this gadget costs only $138.99. If you want to learn more or purchase, click here. As for the Pro 6 model, it is a really premium device which is among the first in our CPU and GPU charts. Well, it can't be otherwise as it boasts a deca-core Mediatek Helio X25 processor, 4GB of RAM, 5.2-inch Super AMOLED display, and 21MP camera. To find out more about this one, use this link.
If you happen to be interested in the rest of the deals, you can click here.
Gearbest is running a flash sale with great promotions – check it out here: GEARBEST Flash Sale