Tronsmart Element Mega is a powerful Bluetooth 5.0 speaker packed with a lot of cool features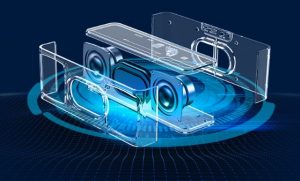 Do you remember those guys from the '80s who walked the streets with big cassette players on their shoulders? Well, if you don't remember them – congratulations – you are very young. Nowadays people are using much more modern devices for listening to music like Bluetooth speakers. Those devices are compact, they can fit in a backpack, and the quality ones are capable of producing decent sound. You can place them almost everywhere and then you can enjoy your favorite music tracks.
In this article, we are gonna have a look at a specific speaker with a good amount of extras.
Check out the Tronsmart Element Mega on Geekbuying HERE.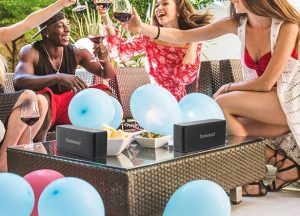 Let's see what this device has to offer. We have Bluetooth 5.0 on board alongside NFC support so you can play your preferred music from your smartphone instantly. If your friends have Element Mega too you can connect the two speakers simultaneously for a true wireless stereo sound effect.
Don't worry about the battery life – Element Mega will serve you for a couple of parties because the battery can last up to 15 hours of playtime.
It's a great looking device with a modern look complemented by the touch panel with gesture control. The gesture control makes the device so easy to operate with. No more buttons, we live in 2019!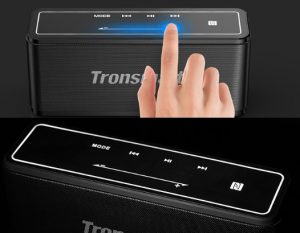 Music lovers will be pleased with the availability of the 28-core high-fidelity large subwoofer, SoundPulse technology (with up to 40W deep bass), and 3D digital sound with DSP technology which will make the overall experience worthwhile.
Recommended temperatures for usаgе are -20 to 60 degrees Celsius (-4 to 140 degrees Fahrenheit) so traveling with it in the desert or in the mountain during winter is not a problem.
Verdict – we like the Tronsmart Element Mega, we like the look, we like the features, and we think that you are going to like it too.
Check out the Tronsmart Element Mega on Geekbuying HERE.