Top 5 reasons to BUY or NOT to buy the Samsung Galaxy Tab S7 FE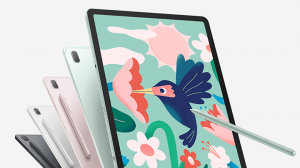 Apple is by far the king in the tablet world, with their M1 chip completely obliterating everything that came within a mile radius. After the nightmare that the Galaxy Note 7 was, Samsung introduced the Fan Edition, which promised to fix the exploding battery fiasco.
Ever since then, there have been several FE devices that look to be tuned smartphones with even more performance than the regular versions. Today we have the Galaxy Tab S7 FE, which is an improved version of the Tab S7 that we reviewed a while back. Let's see what it offers when compared to its "regular" counterpart.
Today we present you with LaptopMedia's top 5 picks about the Samsung Galaxy Tab S7 FE.
Samsung Galaxy Tab S7 FE: In-depth Review
You can check the current price of Samsung Galaxy Tab S7 FE here: Buy from Amazon.com (#CommissionsEarned)

4 reasons to BUY the Samsung Galaxy Tab S7 FE
1. Design and build quality
The tablet is well built, with its sharp aluminum unibody. The round corners contrast the sharp edges nicely, and the glass display offers a nice degree of protection against scratches. While the model of glass hasn't been specified, we assume that it will most likely be Gorilla Glass. The camera bump on the back is a bit annoying, but by now it's inescapable, especially since now phones and tablets use multi-camera setups. In terms of weight and height, the tablet stops the scales at 608 grams, while having a profile of 6.3 mm.

2. Display quality
The 12.4-inch 1600×2560p display has a 16:10 aspect ratio, uses a TFT LCD panel. The panel has comfortable viewing angles, a max brightness of 489 nits, and a contrast ratio of 1550:1. The display covers 98% of the sRGB color gamut.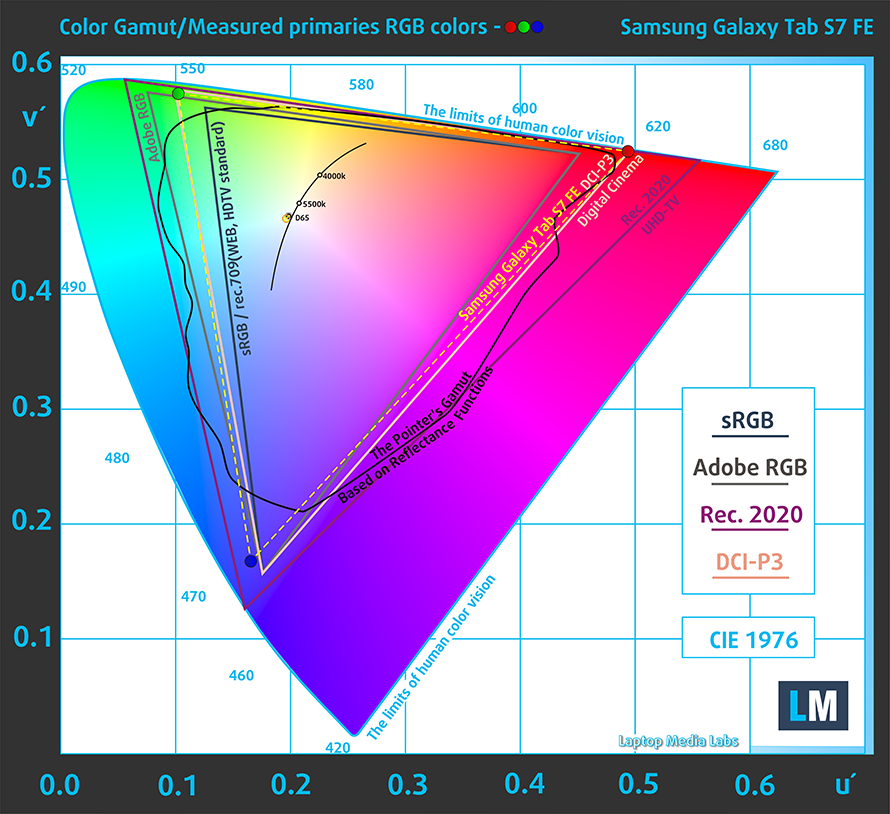 Now that would make you assume that it would be good for color-sensitive work, but the accuracy is way off as you can see here.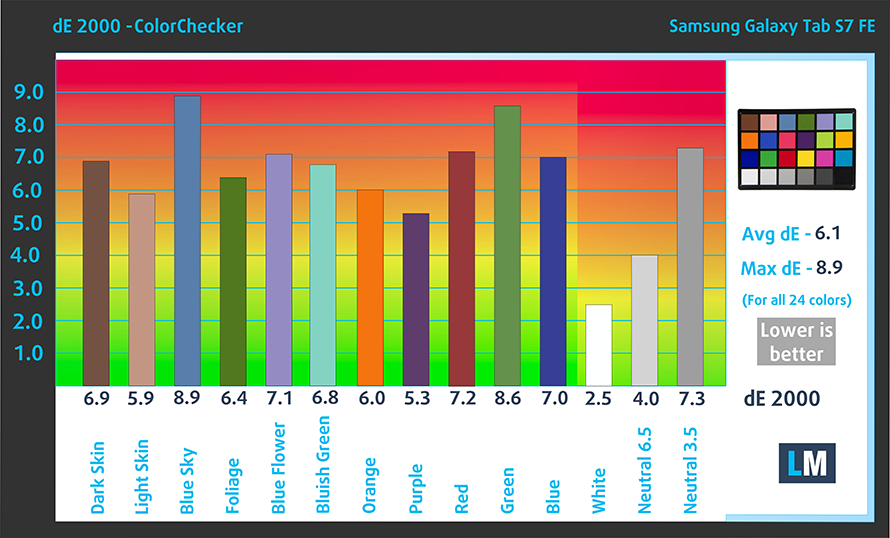 3. Sound setup
The audio setup here has a single firing speaker, which does a good job at providing decent audio with good quality and no deviations across the entire frequency range.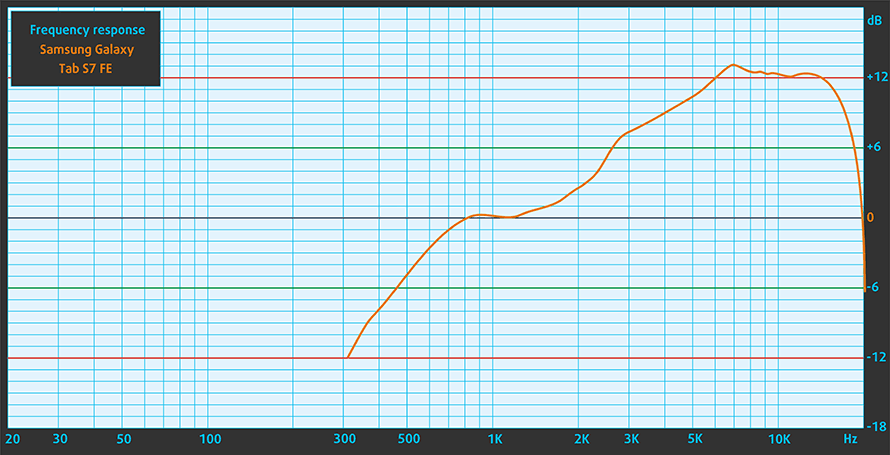 4. I/O
Despite being a tablet, it offers a decent I/O port selection with one USB Type-C 3.2 (Gen. 2) port, a SIMcard tray, and a MicroSD card reader.
1 reason NOT to buy the Samsung Galaxy Tab S7 FE
1. Charging speeds
The charger in the box caps at 15W, which is nowhere near the potential of the tablet itself, so you would need to order a separate charger.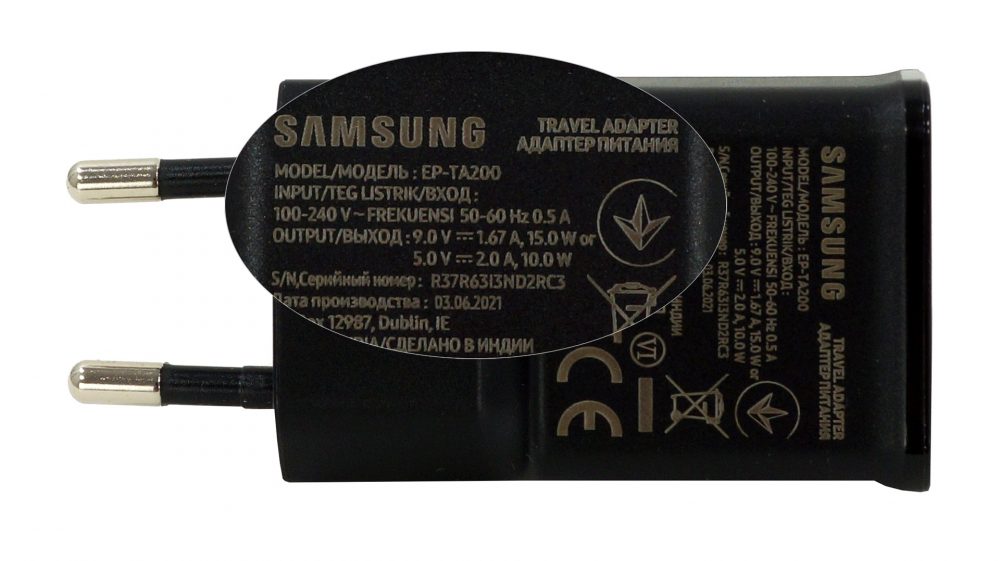 You can check the current price of Samsung Galaxy Tab S7 FE here: Buy from Amazon.com (#CommissionsEarned)