Top 5 reasons to BUY or NOT to buy the MSI Bravo 15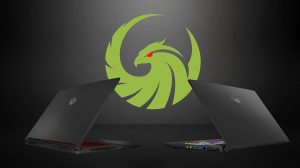 The MSI Bravo 15 is one of the only devices to feature hardware only from AMD. Yes, this laptop has the RDNA based RX 5300M that we have done multiple comparisons against other GPUs in its class. For the processor, you have multiple Ryzen 4000-series options to choose from, topping off with the Ryzen 7 4800H.
MSI has bragged about this laptop featuring 7nm technology, but this is just "clever" marketing and nothing else. Let's see how good this laptop actually is and what its best features are.
Today we are presenting you with LaptopMedia's Top 5 picks about the MSI Bravo 15.
MSI Bravo 15: Full Specs / In-depth Review
3 reasons to BUY the MSI Bravo 15
1. The Battery life
For a gaming laptop, and a battery size of 51Wh, which is relatively small, the MSI Bravo 15 has pretty good battery life. In our tests, the unit managed to last through 9 hours and 10 minutes of Web browsing and 8 hours and 25 minutes of video playback. That was with the Windows Better Performance option turned on and the screen brightness set to 120 nits, along with all the applications closed, except for the one that we do the test with.
In order to simulate real-life conditions, we used our own script for automatic web browsing through over 70 websites.
For every test like this, we use the same video in HD.
2. The Input devices
The keyboard is one of the few saving graces of this notebook, as it provides a good typing and gaming experience. It lacks a Numpad, but it has clicky feedback and big enough keycaps, something that is great for typing. The key travel is a bit short though, which hurts the gaming experience. The Touchpad, however, has a big dead zone, in which clicking and gliding don't register. This has happened before, on other MSI laptops and is something that they should definitely look into.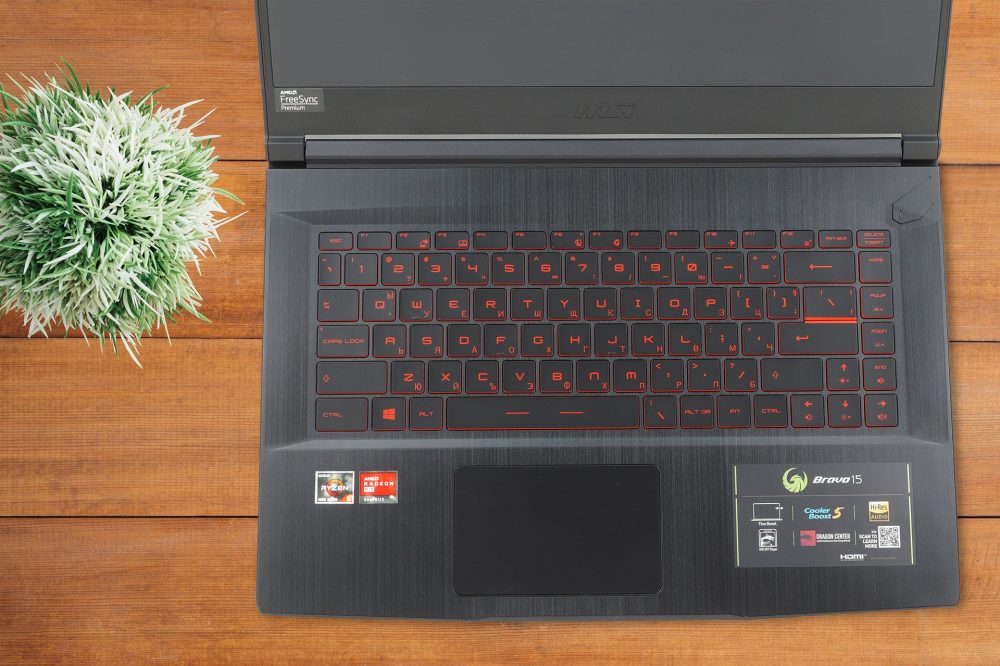 3. The I/O and the features
While there is a missing piece on the I/O (a MicroSD card reader), overall you get a pretty good setup, which consists of 2 USB 3.2 Type-A ports (Gen. 1), 2 USB 3.2 Type-C ports (Gen. 1), an HDMI connector, the mandatory 3.5 mm audio jack, and an RJ-45 connector. Along with that, you get support for Bluetooth 5 and Wi-Fi 6, which is should be the norm in 2021.
2 reasons NOT to buy the MSI Bravo 15
1. The Cooling
While on the inside of the device, temps are within reason, both for the processor and the graphics card, on the outside, the shell temperature gets quite hot, something that contributes to "sausage fingers". In our stress test, where we test the CPU in simulated heavy load for both short and long periods of time. The Ryzen 5 4500H retained a frequency of above 3.00 GHz and nearly 3.50 GHz even after 15 minutes of a heavy workload. However, the temperatures were considerably higher than its competitors that feature the same CPU.
| AMD Ryzen 5 4500H (45W TDP) | 0:02 – 0:10 sec | 0:15 – 0:30 sec | 10:00 – 15:00 min |
| --- | --- | --- | --- |
| MSI Bravo 15 | 3.66 GHz (B+22%) @ 86°C | 3.48 GHz (B+16%) @ 83°C | 3.30 GHz (B+10%) @ 85°C |
| Acer Nitro 5 (AN515-44) | 3.40 GHz (B+13%) @ 86°C | 3.22 GHz (B+7%) @ 85°C | 3.07 GHz (B+2%) @ 80°C |
| Lenovo Legion 5 (15) | 3.71 GHz (B+24%) @ 86°C | 3.55 GHz (B+18%) @ 85°C | 3.44 GHz (B+15%) @ 80°C |
AMD has decided to put two temperature sensors in the RX 5300M, with one in the core and one in the so-called "Hot Spot". The GPU didn't overheat and had a considerably high frequency.
| AMD Radeon RX 5300M | GPU frequency/ Core temp/ Hot Spot (after 2 min) | GPU frequency/ Core temp/ Hot Spot (after 30 min) |
| --- | --- | --- |
| MSI Bravo 15 | 1462 MHz @ 69°C @ 74°C | 1463 MHz @ 71°C @ 78°C |
2. The Display
The 15.6-inch Full HD IPS panel on the MSI Bravo 15 has comfortable viewing angles and a good contrast ratio. Where it absolutely falls short, is in its color coverage and color accuracy, where it only covers 51%  of the sRGB color gamut.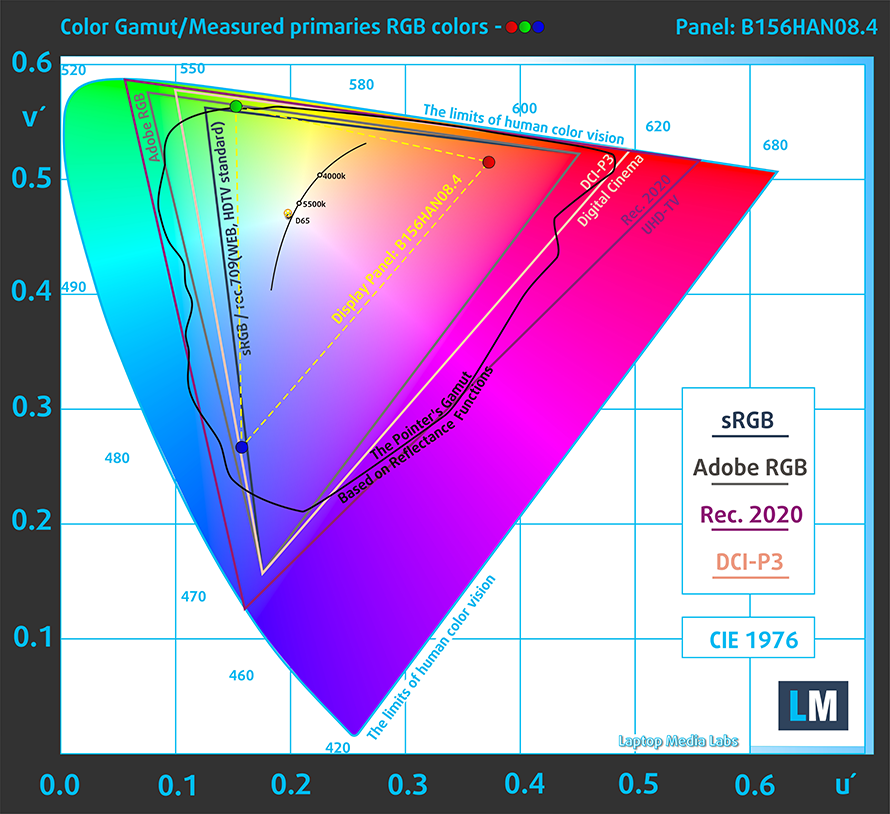 For the color accuracy, even our "Gaming and web design" profile couldn't manage to put the dE value within standards. Below are the results of our color accuracy test with both the factory settings (left) and with our "Gaming and web design profile" applied (right).
Buy our profiles
Since our profiles are tailored for each individual display model, this article and its respective profile package are meant for MSI Bravo 15 configurations with 15.6″ FHD IPS AUO B156HAN08.4 (AUOAF90).
*Should you have problems with downloading the purchased file, try using a different browser to open the link you'll receive via e-mail. If the download target is a .php file instead of an archive, change the file extension to .zip or contact us at [email protected].
Read more about the profiles HERE.
In addition to receiving efficient and health-friendly profiles, by buying LaptopMedia's products you also support the development of our labs, where we test devices in order to produce the most objective reviews possible.
All MSI Bravo 15 configurations: