Top 5 reasons to BUY or NOT to buy the Lenovo ThinkPad L13 Gen 2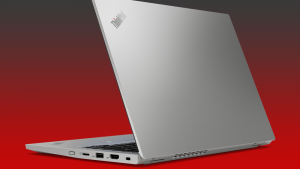 While ThinkPad devices might seem boring, most of the time boring is what is stable, dependable, and most needed. Here is the ThinkPad L13 Gen 2 from Lenovo, a business notebook with an adequate amount of performance thanks to the entire Tiger Lake-U lineup and an array of displays that leaves us puzzled.
We think the era where a 768p TN panel is a base option is way behind us, with the only exception being very inexpensive devices. Lenovo is also trying to make the world greener, with the CO2 Compensated" sticker, which signifies that a portion of the cost of the laptop goes to greener initiatives and technologies.
Today we are presenting you with LaptopMedia's top 5 picks about the Lenovo ThinkPad L13 Gen 2.
Lenovo ThinkPad L13 Gen 2: Full Specs / In-depth Review
3 reasons to BUY the Lenovo ThinkPad L13 Gen 2
1. Design and build quality
While the laptop's looks won't stun everyone, it gets the job done. The more impressive thing here is the build quality, which is superb. The laptop has an aluminum lid, while the base is constructed from a plastic composite and glass fibers. This makes it extremely durable, while not increasing the weight or thickness. The laptop weighs only 1.39 kg while being just 17.6 mm tall.

The lid doesn't open easily with a single hand. Doing so reveals a matte display with fairly thick bezels, especially for 2021 standards. On the top bezel, there is an IR face recognition sensor, an HD Webcam, and a privacy shutter.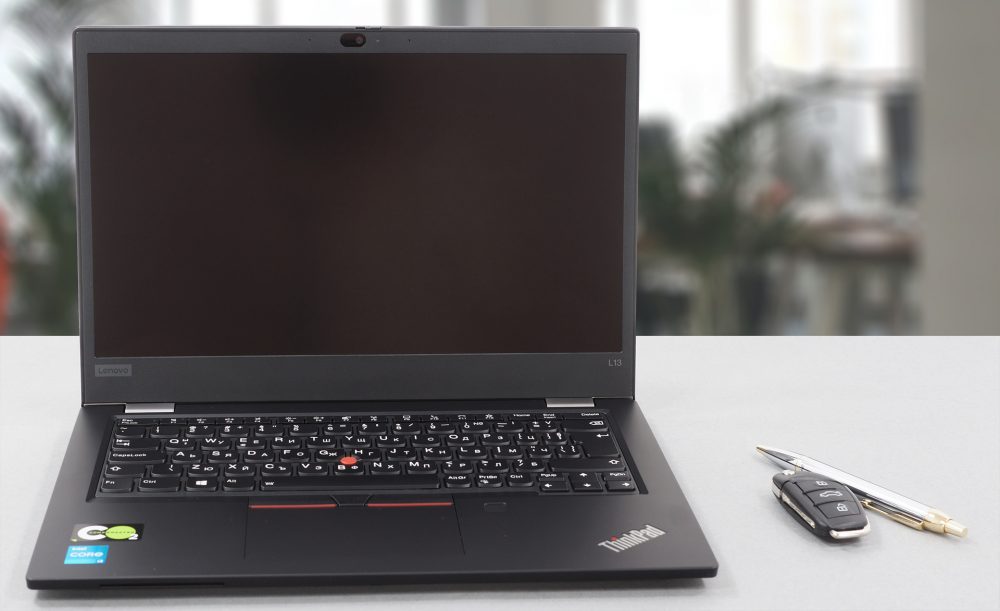 2. Battery life
While the laptop has a relatively small 46Wh battery unit, it didn't stop it from performing well in our tests. It lasted for 8 hours and 33 minutes of Web browsing, and 6 hours and 50 minutes of video playback. Now, we conduct the battery tests with Windows Better performance setting turned on, screen brightness adjusted to 120 nits and all other programs turned off except for the one we are testing the notebook with.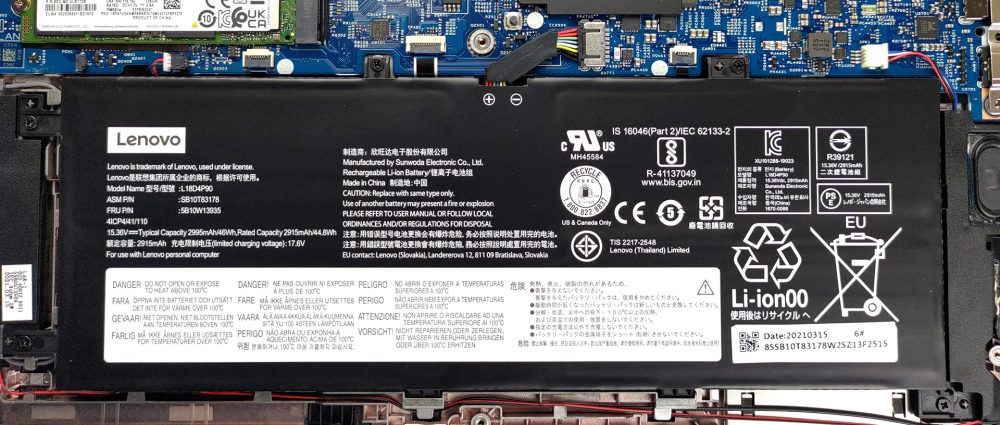 3. Input devices
The device boasts a combination of a great keyboard and touchpad. The keyboard is why you'll be thanking this old-school design. It is spill-resistant and has a backlight. Furthermore, we found the key travel to be nice and long and the feedback exceptionally clicky, delivering an amazing typing experience. From the images, you can also see that it has the infamous red nibble, which can act as a mouse, alongside the Mylar-surfaced touchpad, which provides smooth gliding and accurate tracking, in addition to the three physical buttons.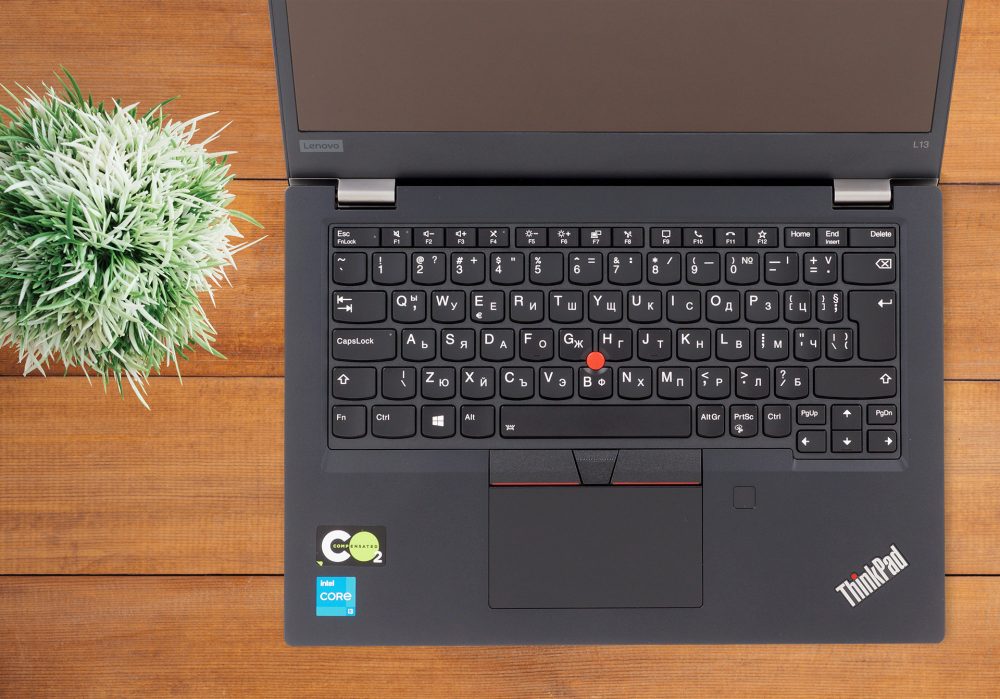 2 reasons NOT to buy the Lenovo ThinkPad L13 Gen 2
1. Upgradeability
Sadly, the RAM is soldered onto the motherboard, making expansion impossible. The laptop also comes with up to 16GB of RAM, which isn't future-proof, in our opinion. On the other side, there is one M.2 PCIe x4 drive for storage expansion.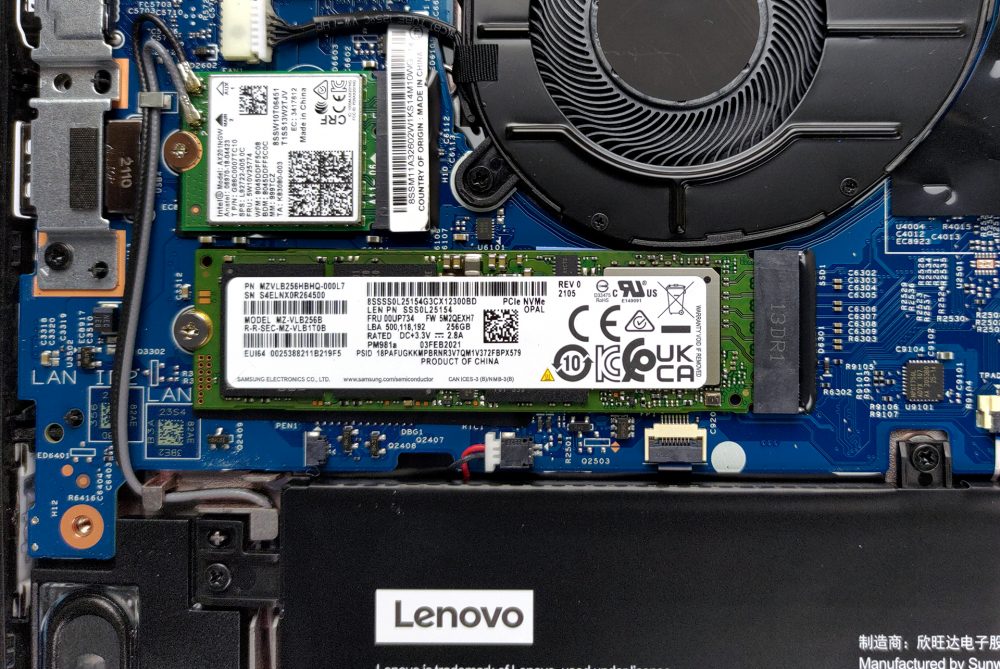 Here is our detailed teardown video, which shows how to access the SSD slot, along with general maintenance of the cooling and other parts of the laptop.
2. Display
Lenovo gives you the option of either a 768p TN panel or a Full HD IPS one. We dearly recommend picking up the IPS panel, as it has better viewing angles and better color reproduction. Our laptop had the Full HD IPS display, and it performed decently in our tests. It had comfortable viewing angles, a maximum brightness of 258 nits in the middle of the screen, 247 nits as an average for the entire display area, and a maximum deviation of 8%.
The panel showed no PWM usage across all brightness levels, but sadly, it covers only 54% of the sRGB gamut, making it unusable for color-sensitive work.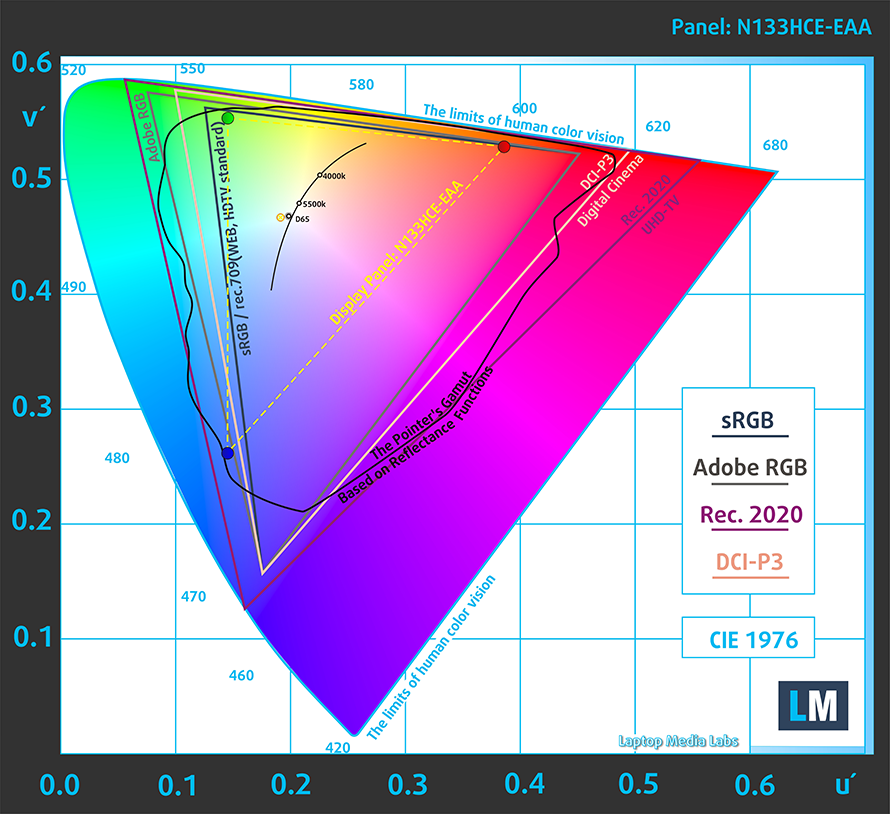 The color accuracy improved once we applied our Design and Gaming profile, but it still wasn't anywhere near the standard. Here are the results of our test using both the factory settings (left) and with our Design and Gaming profile applied (right).
Buy our profiles
Since our profiles are tailored for each individual display model, this article and its respective profile package are meant for Lenovo ThinkPad L13 Gen 2 configurations with 13.3″ Chi Mei N133HCE-EAA (LEN4094) (FHD, 1920 × 1080) IPS panel.
*Should you have problems with downloading the purchased file, try using a different browser to open the link you'll receive via e-mail. If the download target is a .php file instead of an archive, change the file extension to .zip or contact us at [email protected]
Read more about the profiles HERE.
In addition to receiving efficient and health-friendly profiles, by buying LaptopMedia's products you also support the development of our labs, where we test devices in order to produce the most objective reviews possible.
All Lenovo ThinkPad L13 Gen 2 configurations: