Top 5 reasons to BUY or NOT to buy the Lenovo Ideapad Flex 3 (11)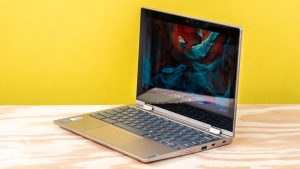 The device in question today is a pretty unique one. It offers unseen portability, for a laptop, having a screen size of just 11 inches. Of course, we are talking about the Lenovo Ideapad Flex 3 (11), which combines the aforementioned portability, with just enough performance, with 6W TDP chips from AMD and Intel, so that you can do the basic things that you would need from a laptop. However, when we get down to the size of 11-inches, you start to see great offers on quite powerful tablets, which when equipped with a keyboard can mimic the experience of a laptop pretty well. Let's see if this Lenovo has what it takes to stand out, or will they fall to the wayside as many have done before.
Today we are presenting you with LaptopMedia's top 5 picks about the Lenovo Ideapad Flex 3 (11).
Lenovo Ideapad Flex 3 (11): Full Specs / In-depth Review
4 reasons to BUY the Lenovo Ideapad Flex 3 (11)
1. Keyboard and touchpad
Despite being an 11-inch laptop, it emulates a larger device, because of its big bezels and dimensions. This has allowed for a slightly bigger keyboard as well, and while it still is somewhat small, it is far from unusable. The keycaps on it are smaller than usual as well, but they offer a surprisingly long key travel and clicky feedback. There arent any fancy features like spill-resistance or a backlight, but considering the price of the laptop, you should already be content with this.
As for the touchpad, it has a Mylar cover, which provides good gliding and tracking. The base flexes when you press on the touchpad with more force, but that is to be expected.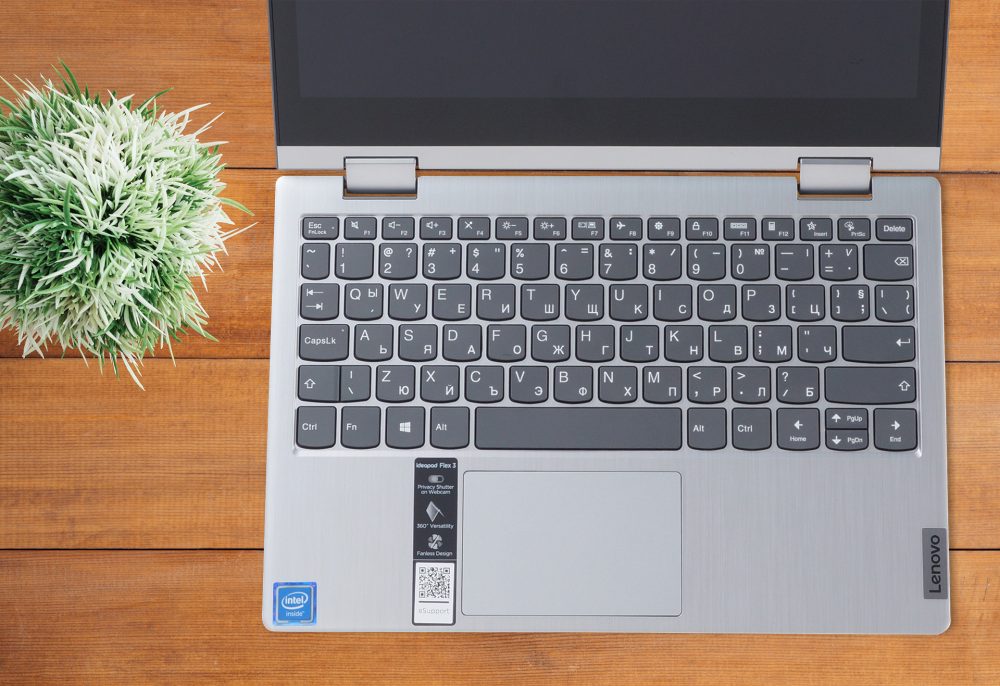 2. Battery life
The laptop comes with a 37.5Wh better unit, which is fairly large for a device of this size. In our battery tests, it lasted for 9 hours and 43 minutes of Web browsing and 10 hours and 15 minutes of video playback. As always, we perform our test with the Windows Better performance setting turned on, screen brightness adjusted to 120 nits, and all other programs turned off except for the one we are testing the notebook with.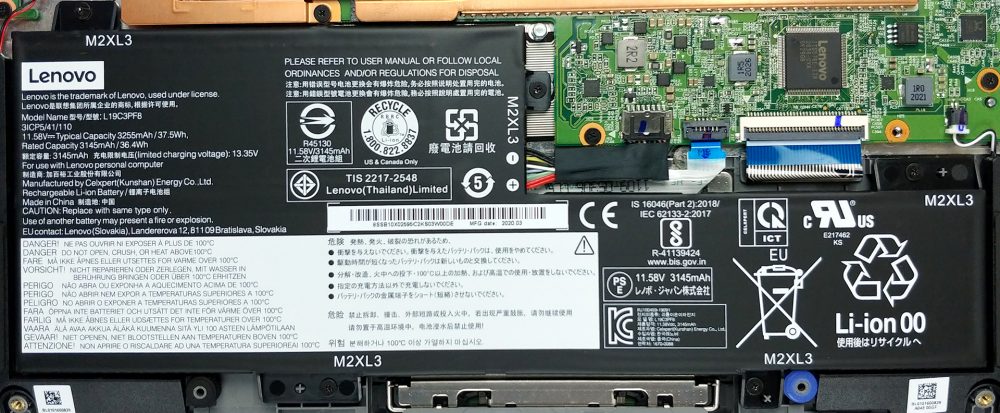 3. I/O
On the left side of the laptop, you can see the charging plug, a USB Type-A 3.2 (Gen.1) port, an HDMI 1.4b connector, and a 3.5mm audio jack. Moving to the other side, there is another USB Type-A 3.2 (Gen.1) port, a MicroSD slot, and the power button. The I/O is pretty stacked, being absolutely better than any Chromebook on the market.
4. Cooling
Unlike many other laptops, this one uses a passive cooling solution. Look inside it and you will find a large heat pipe, which is connected to a big sheet of metal in the centre of the chassis, which naturally dissipates the heat. Along with that, there is a massive copper bracket that covers the CPU, heat pipe and metal bracket, further increasing the effectiveness of the cooling.

You can see the effects of this overkill setup in our CPU stress tests, where the processor is pushed to its limits, in three types of load. First off, we have a short load (2-10 seconds), a serious task (15-30 seconds), and finally, we have how the laptop perform through a continuous load such as video rendering.
| Intel Celeron N4020 (6W TDP) | 0:02 – 0:10 sec | 0:15 – 0:30 sec | 10:00 – 15:00 min |
| --- | --- | --- | --- |
| Lenovo Ideapad Flex 3 (11) | 2.69 GHz @ 46°C @ 8W | 2.69 GHz @ 48°C @ 8W | 2.69 GHz @ 61°C @ 8W |
As you can see, the CPU maintained a temperature of 61°C which is phenomenal. The cooling still has a lot of potential though, and we would have loved for a slightly more powerful CPU.

Comfort during full load
Because of the insane cooling solution inside the Ideapad Flex 3 (11), the laptop has an outside temperature of just 31.3°C, which is practically nothing.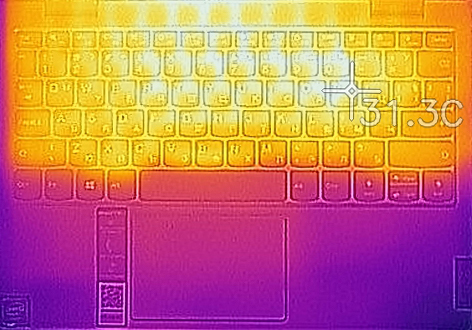 1 reason NOT to buy the Lenovo Ideapad Flex 3 (11)
1. Upgradeability
The situation with the upgradability is as sketchy as it can get. Off the bat, we would like to state that regardless of the configuration, you won't be able to upgrade your RAM, as the 4GB of memory are soldered onto the board. As for storage, Lenovo offers two options. You can either get a 64GB eMMC drive and nothing else, not even an M.2 slot. If you go for the SSD option, then you get one M.2 slot.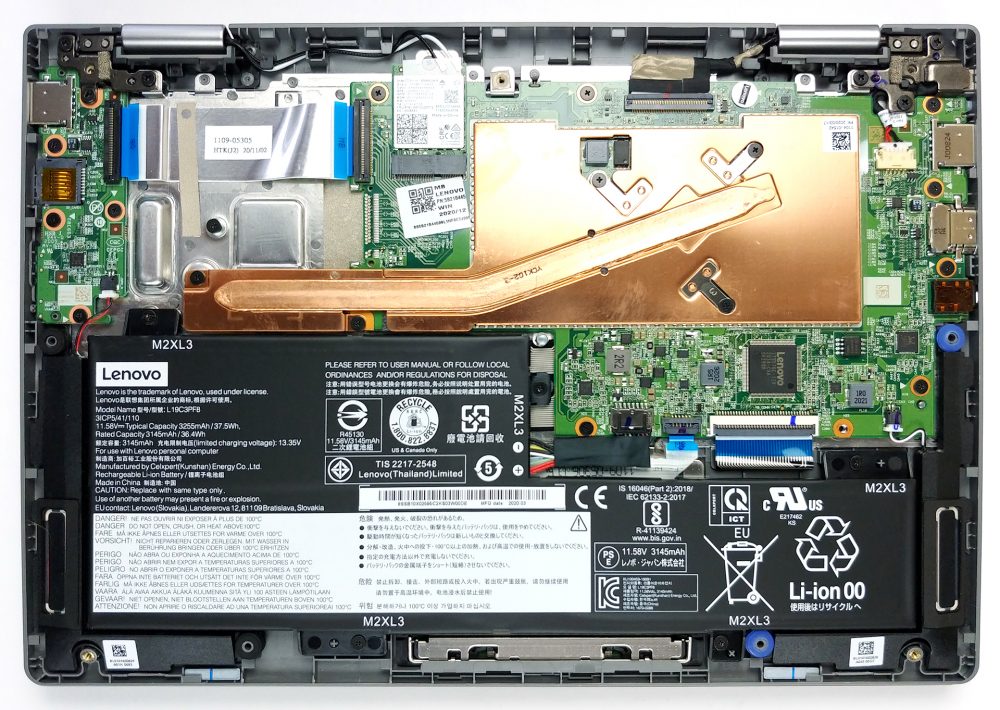 All Lenovo Ideapad Flex 3 (11) configurations: