Top 5 reasons to BUY or NOT to buy the HP Pavilion Gaming 17 (2021, 17-cd2000)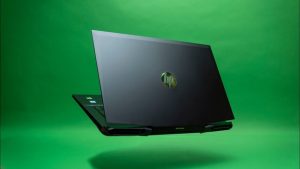 In a similar fashion to the IdeaPad Gaming 3 laptops from Lenovo, HP's Pavilion Gaming series offers budget devices that are powered by the latest hardware from NVIDIA, Intel, and AMD. Today's laptop gets the Tiger Lake H35 series of processors and the RTX Ampere GPUs. It is also refreshing to see a break from the classic Black and Red gaming aesthetic, with HP going in the Black and Green direction.
Without further ado, here are LaptopMedia's top 5 picks about the HP Pavilion Gaming 17 (2021, 17-cd2000).
HP Pavilion Gaming 17 (2021, 17-cd2000): Full Specs / In-depth Review
4 reasons to BUY the HP Pavilion Gaming 17 (2021, 17-cd2000)
1. Design and build quality
While the laptop is entirely built out of plastic, the whole structure is solid through and through. There are next to no bends from the chassis or the lid. The design, while being a bit on the gamer-y side, is still minimalistic, especially using the black exterior. The change to a green backlight for the keyboard is also a nice touch and also marks proof that manufacturers do know about colors different from red. In terms of weight and height, the laptop is definitely a burden to carry around, weighing 2.75 kg and having a profile of 25.4 mm.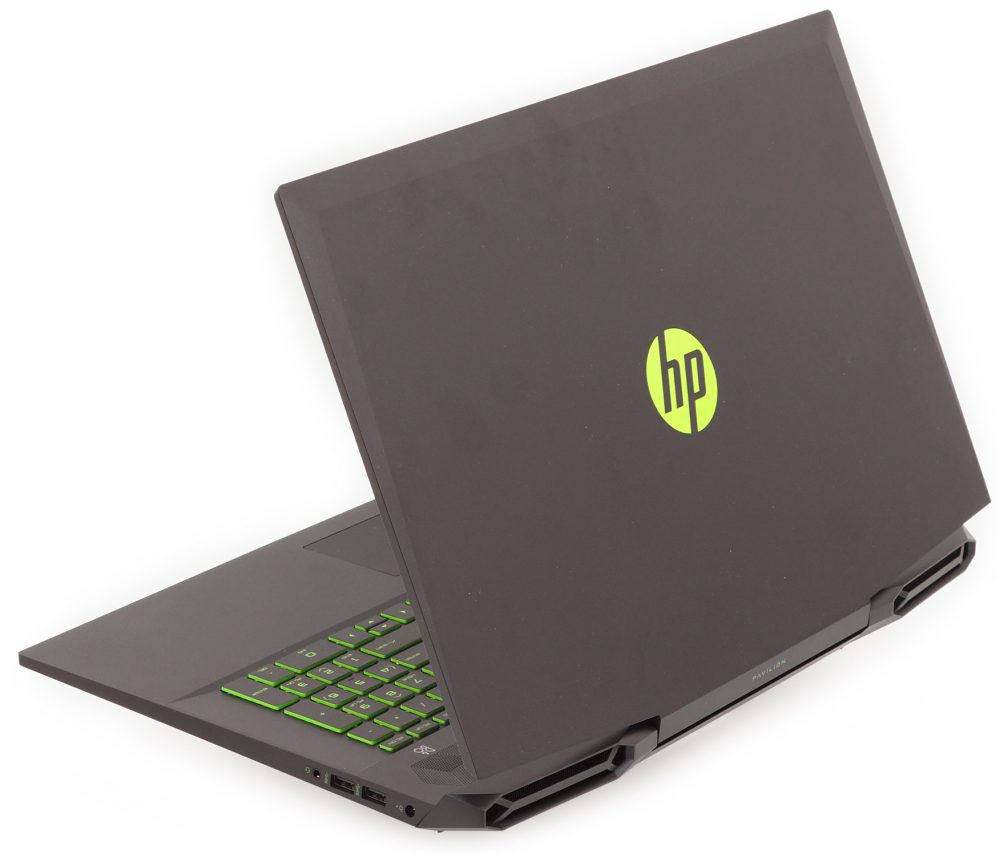 2. I/O
While Thunderbolt 4 coverage isn't present, the laptop has a wide enough I/O, which includes a total of three USB Type-A 3.2 (Gen. 2) ports, one of which is always on so you can charge an external device while the laptop is turned off, a single USB Type-C 3.2 (Gen. 2) port, an HDMI 2.0 ad Ethernet connectors, along with a MicroSD card reader, and a 3.5 mm audio jack.
3. Upgradeability
Being a large gaming laptop, you know that upgradeability will be present. The device has two SODIMM slots, a 2.5-inch SATA slot, and an M.2 PCIe x4 drive for storage.
Here is our detailed teardown video, which shows exactly how to access both the RAM and storage slots.
4. Gaming comfort
The device performed exceptionally in the temperature tests, which we didn't expect, considering the far from perfect cooling setup. There are a total of four heat pipes, with two that cool both the CPU and GPU, along with two more that aren't connected to anything and are just there to improve the overall effectiveness, by siphoning heat.

Max CPU load
| Core i7-11370H (35W TDP) | 0:02 – 0:10 sec | 0:15 – 0:30 sec | 10:00 – 15:00 min |
| --- | --- | --- | --- |
| HP Pavilion Gaming 17 | 3.8 GHz (B+15%)@ 96°C @53W | 3.76 GHz (B+14%)@ 96°C @51W | 3.20 GHz (B- 3%) @ 77°C @36W |
The CPU temp spiked in the first couple of seconds of the stress test but quickly dropped within a reasonable number, while the CPU was slightly below its base speed, which is still quite high, at 3.20 GHz.

Real-life gaming
| NVIDIA GeForce RTX 3050 (60W) | GPU frequency/ Core temp (after 2 min) | GPU frequency/ Core temp (after 30 min) |
| --- | --- | --- |
| HP Pavilion Gaming 17 | 1713 MHz @ 67°C | 1696 MHz @ 72°C |
The GPU also performed admirably, albeit with its low 50W TDP. The clock speeds were decently high, while the temperature didn't go over 75°C.
Also, the fans were incredibly quiet even at full load, which is a miracle with budget notebooks and we are still unsure how HP pulled that off.

1 reason NOT to buy the HP Pavilion Gaming 17 (2021, 17-cd2000)
1. Hardware options
Lastly, while the laptop does offer Tiger Lake H, it isn't the H that we were hoping for. In a world where the Pavilion Gaming 17's competitors use the beefier H45 units, this laptop will be at a disadvantage, with the number of cores maxing out at 4.

CPU benchmarks
Here we have some benchmark results including the Pavilion Gaming 17 and its competitors.
Results are from the Cinebench R23 CPU test (the higher the score, the better)
Results are from our Photoshop benchmark test (the lower the score, the better)
All HP Pavilion Gaming 17 (2021, 17-cd2000) configurations: