Top 5 reasons to BUY or NOT to buy the HP Envy x360 15 (2021, 15-eu0000)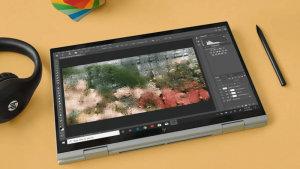 Another laptop for creators, this time from HP. TO be fair, HP doesn't have a lot of offerings in this segment, so we expect a lot from this laptop since it has to go against some pretty tough competition. We have the Zephyrus and ZenBook laptops from ASUS, which are just fantastic, while Lenovo and others are also offering some great devices.
The HP Envy x360 15 (2021, 15-en0000) offers less performance than its competitors but comes in a 2-in-1 form factor, which allows for more flexibility. When you pair that with the power-efficient and snappy Ryzen 5000U-series chips, you get a long-lasting combo that you can carry everywhere with you.
Today we are presenting you with LaptopMedia's top 5 picks about the HP Envy x360 15 (2021, 15-eu0000).
HP Envy x360 15 (2021, 15-eu0000): Full Specs / In-depth Review
4 reasons to BUY the HP Envy x360 15 (2021, 15-eu0000)
1. Input devices
The keyboard and touchpad setup here is absolutely amazing. The keyboard is large enough, in terms of size, so you don't have to squash your hands together when typing. Ultimately, it pairs some resemblance to the units that are found in the OMEN gaming laptops, which couldn't be better. The key travel is long, and the feedback is clicky. Furthermore, the keycaps are plenty large, but the unit does lack a NumPad. The touchpad is covered in glass, which provides very smooth gliding while the tracking of the pad is decently accurate.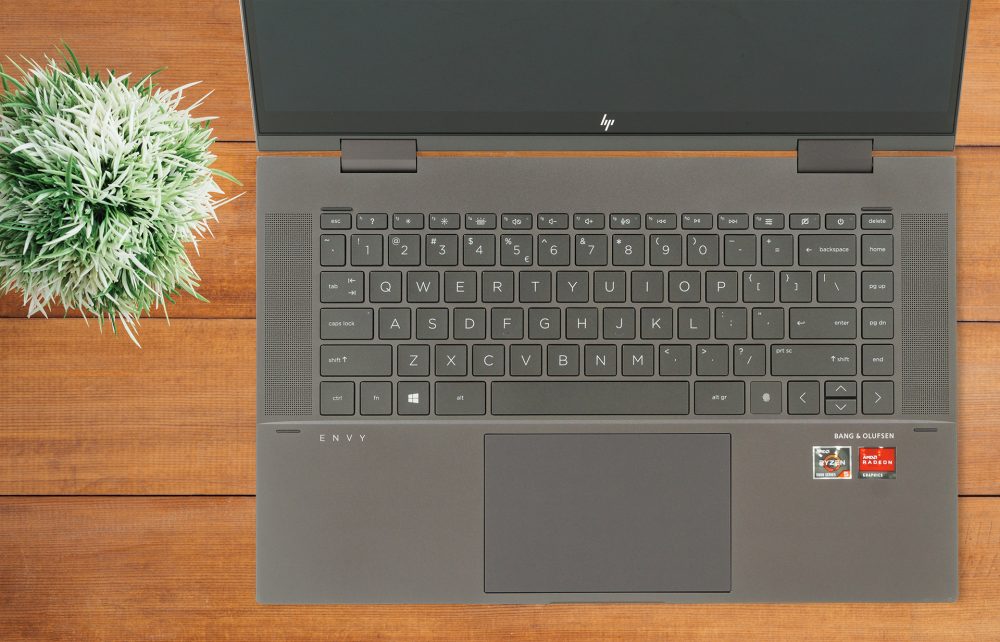 2. Upgradeability
With a convertible form factor, most people would expect next to no upgradeability. Thankfully, the HP Envy comes with two SODIMM RAM slots and two M.2 PCIe x4 drives for storage expansion.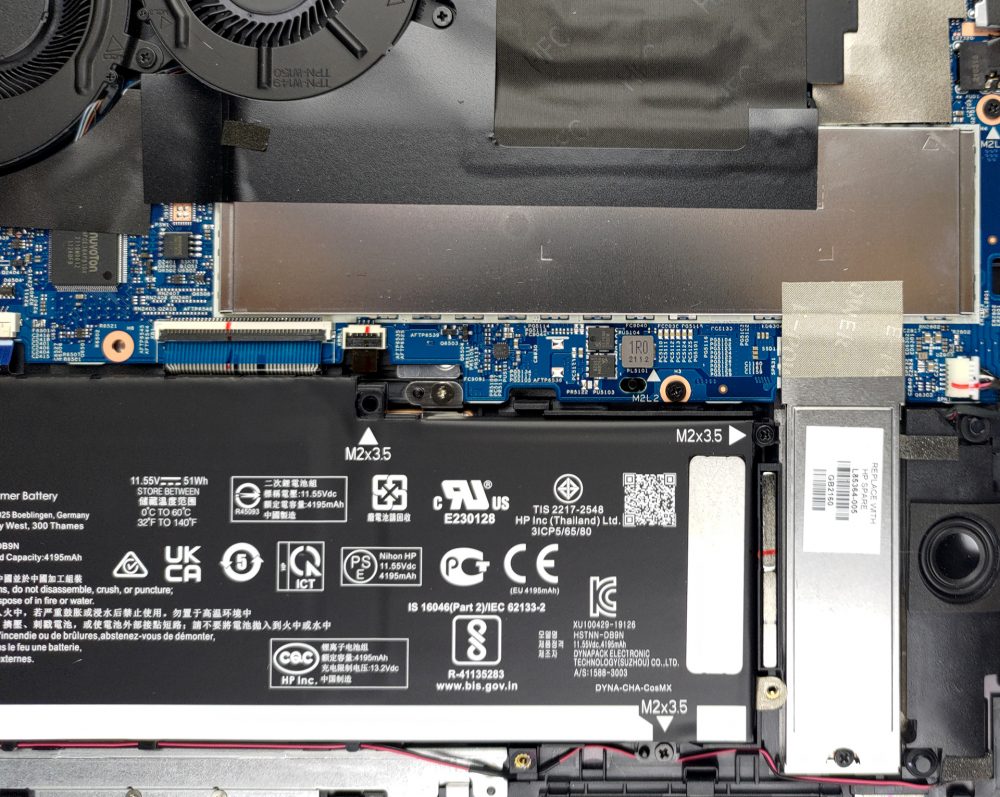 Here is our teardown video, which shows how to access the RAM and SSD slots.
3. Display quality
The laptop comes equipped with a single display option, with a 15.6-inch diagonal, FHD resolution, and an IPS panel. The unit has comfortable viewing angles, a max brightness of 377 nits for both the middle of the screen and as an average for the entire area of the panel, with a deviation of only 5%, which means that the panel performs well from a uniformity perspective, having even brightness. In terms of color coverage, the display covers 98% of the sRGB color gamut.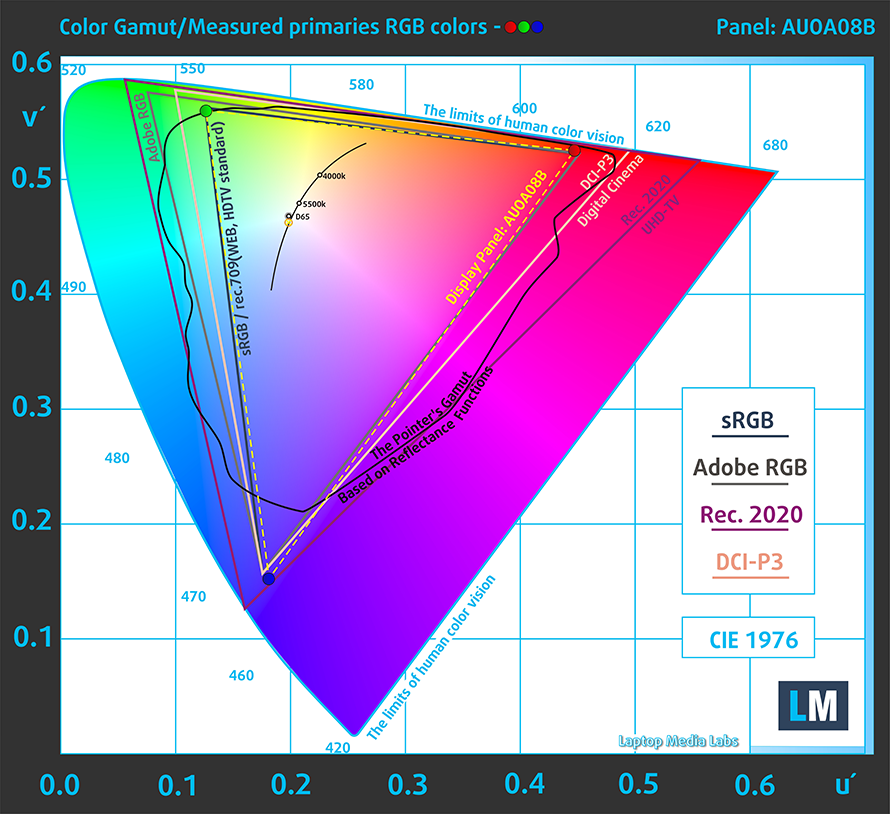 In terms of color accuracy, the panel had a dE value of 1.4 out of the box, which is very good, but with our Design and Gaming profile, we managed to bring it down even further, to 0.8. Here are the results with the factory settings (left) and with our profile applied (right).
Buy our profiles
Since our profiles are tailored for each individual display model, this article and its respective profile package are meant for HP Envy x360 15 (2021, 15-eu0000) configurations with 15.6″ FHD IPS AUO AUOA08B.
*Should you have problems with downloading the purchased file, try using a different browser to open the link you'll receive via e-mail. If the download target is a .php file instead of an archive, change the file extension to .zip or contact us at [email protected].
Read more about the profiles HERE.
In addition to receiving efficient and health-friendly profiles, by buying LaptopMedia's products you also support the development of our labs, where we test devices in order to produce the most objective reviews possible.
4. Cooling
The cooling solution here is simple but effective. It has a single beefy heat pipe and a large heatsink, which are connected to two fans. While the cooling doesn't have to be the best since the CPUs that are used are very power efficient and don't heat up that highly, noise is still a concern.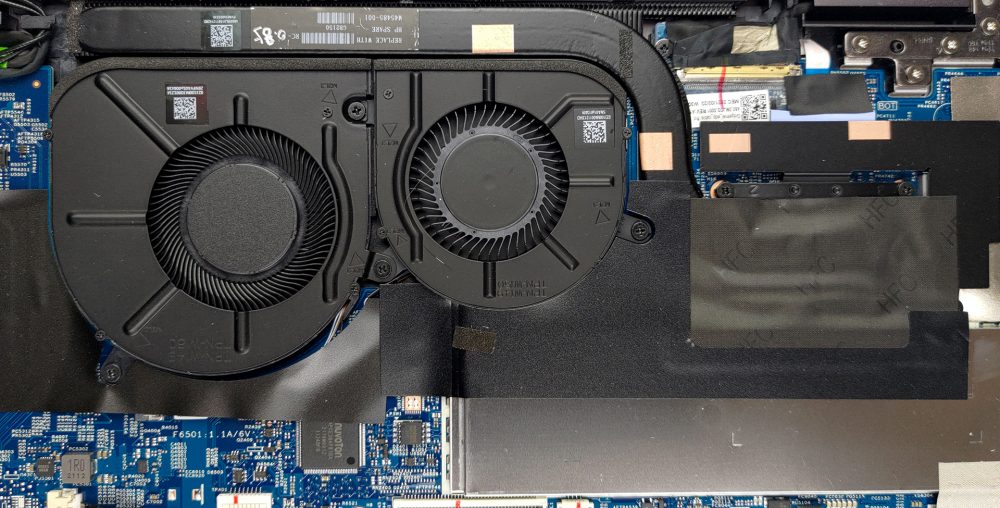 Max CPU load
In this test we use 100% on the CPU cores, monitoring their frequencies and chip temperature. The first column shows a computer's reaction to a short load (2-10 seconds), the second column simulates a serious task (between 15 and 30 seconds), and the third column is a good indicator of how good the laptop is for long loads such as video rendering.
| AMD Ryzen 5 5500U (15W TDP) | 0:02 – 0:10 sec | 0:15 – 0:30 sec | 10:00 – 15:00 min |
| --- | --- | --- | --- |
| HP Envy x360 15 (2021, 15-eu0000) | 2.55 GHz (B+21%) @ 62°C @ 22W | 2.57 GHz (B+22%) @ 71°C @ 23W | 2.56 GHz (B+22%) @ 78°C @ 22W |
| Lenovo IdeaPad 3 (17″, 2021) | 2.94 GHz (B+40%) @ 67°C @ 25W | 2.78 GHz (B+32%) @ 72°C @ 22W | 2.61 GHz (B+24%) @ 67°C @ 18W |
| Acer Aspire 7 (A715-42G) | 3.18 GHz (B+51%) @ 62°C @ 36W | 3.16 GHz (B+50%) @ 65°C @ 35W | 2.88 GHz (B+37%) @ 62°C @ 25W |
| ASUS ZenBook 13 UM325 | 3.00 GHz (B+43%) @ 62°C @ 29W | 2.54 GHz (B+21%) @ 67°C @ 19W | 2.47 GHz (B+18%) @ 69°C @ 17W |
If you take a look at both the HP Envy and other laptops with the same CPU, you will see that the unit inside today's device maintains a pretty much identical clock speed during the entire test, which is too low, in our opinion. The temperatures are also some of the highest that we have seen from laptops with this processor. At least the cooling was really silent, so you don't have to worry about noise.

1 reason NOT to buy the HP Envy x360 15 (2021, 15-eu0000)
1. Performance
The CPU choices here do surprise us, to say the least. Using rebranded Zen 2 unit, while Zen 3 is already out for a machine like this one is a risky move, especially when the processor hasn't been pushed to its limit. The Ryzen 5 5500U can do more than what it showed here, as the CPU has untapped potential.

CPU benchmarks
Here we have the HP Envy x360 15 (2021, eu-0000) equipped with a Ryzen 5 5500U against other competitors.
Results are from the Cinebench R23 CPU test (the higher the score, the better)
Results are from our Photoshop benchmark test (the lower the score, the better)
All HP Envy x360 15 (2021, 15-eu0000) configurations: