Top 5 reasons to BUY or NOT to buy the HP EliteBook x360 1030 G8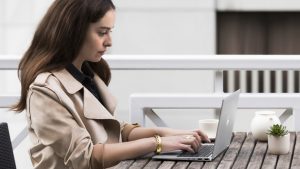 In recent years, HP's business notebook lineup has been successfully renovated, resulting in a clearer naming scheme, which doesn't confuse consumers. The notebooks are also now better looking, while also offering the same avalanche of features, which make the user experience satisfactory and complete.
Today we have the EliteBook x360 1030 G8, a device, which prides itself on its design, performance, and display offerings. It is also the smaller twin of the EliteBook x360 1040 G8, being a carbon copy, with the same spec-sheet ad everything else you can think of.
Today we are presenting you with LaptopMedia's top 5 picks about the HP EliteBook x360 1030 G8.
HP EliteBook x360 1030 G8: Full Specs / In-depth Review
3 reasons to BUY the HP EliteBook x360 1030 G8
1. Design and build quality
The laptop looks as stunning as its bigger sibling, providing you with a CNC milled aluminum chassis, that despite its 16.1 mm thin profile and portable weight of 1.21 kg, is quite rigid and has the necessary structural integrity. The machine also comes with a matte finish, limiting the number of fingerprints and smudges. The 360-degree hinge operates smoothly, albeit it is a quite difficult to open the laptop with a signle hand.

2. Battery life
The battery unit here has a size of 54Wh, which for such a small device is quite a lot. The laptop managed to last for 11 hours and 40 minutes of Web browsing, and 9 hours and 54 minutes of video playback. As with all of our battery tests, we have the Windows Better performance setting turned on, screen brightness adjusted to 120 nits and all other programs turned off except for the one we are testing the notebook with.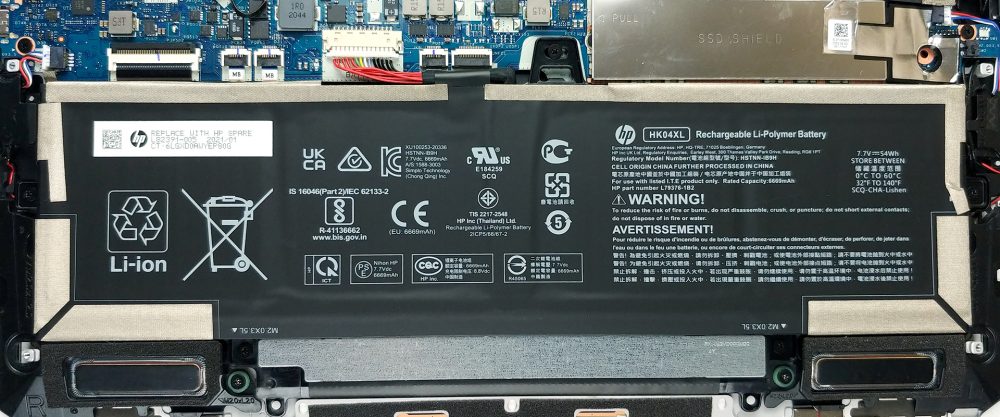 3. Features
You get a ton of features, as yo should, being that the laptop starts at around two thousand dollars. First, inside the box you get a braided charging cable, which even the MacBooks don't have (shame on you Apple) and a rechargable HP Pen, which is great for quick doodling or even making you look more inteligent by pointing at stuff with a stick.
The SureView technology is also really helpful, narrowing the viewing angle, so that only you can see the contents of the display, protecting sensitive information from prying eyes.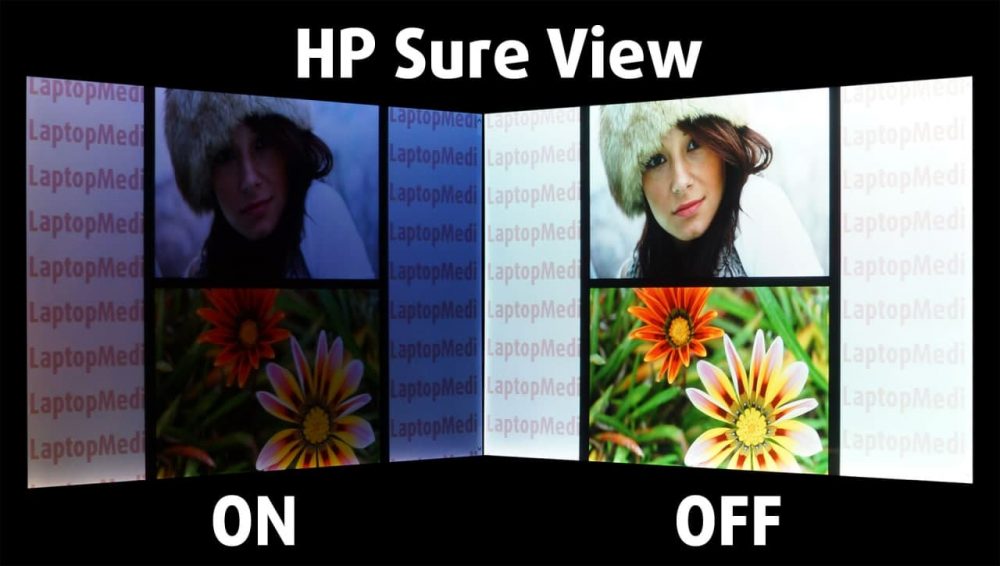 You also get a rich (in quality, not quantity) I/O, which has a total of two USB Type-A 3.2 (Gen. 1) ports, two Thunderbolt 4 ports, an HMID connector, an audio jack, and a SIM card tray. Sadly, there isnt a MicroSD card slot, which would have elevated the device even further.
2 reasons NOT to buy the HP EliteBook x360 1030 G8
1. Upgradeability
In terms of future-proofing, there isnt a lot you can do after purchasing the deivce, as all of its RAM is soldered onto the motherboard. At least you can spec it out with up to 32GB of LPDDR4 memory, which should last for at least a couple of years. One thing you can upgrade however, is the storage, as there is a single M.2 PCIe x4 drive.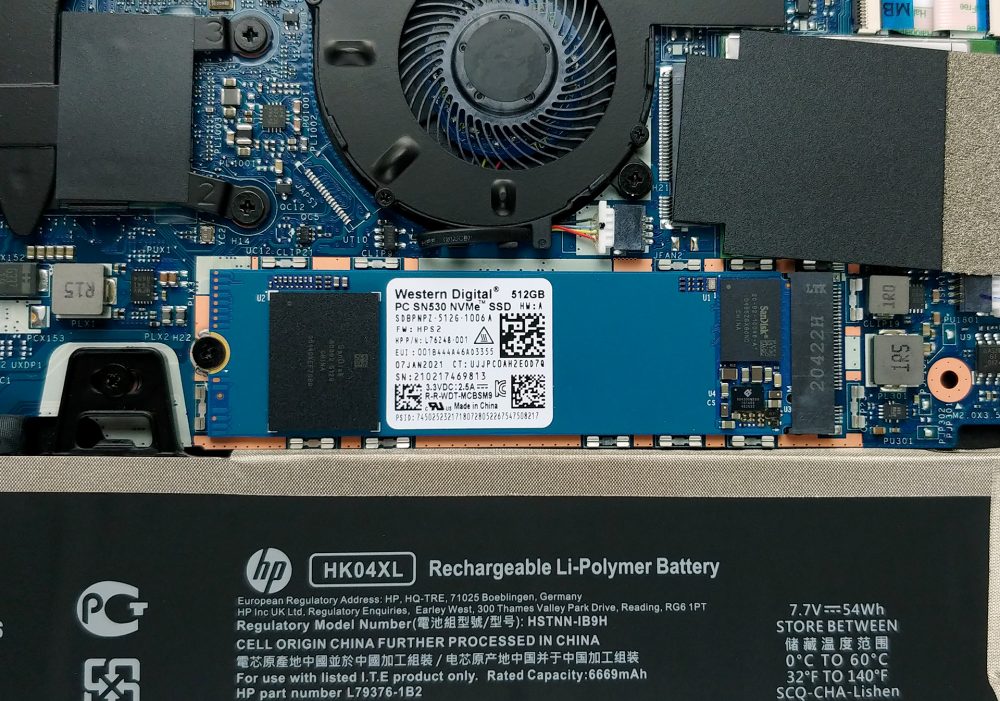 Here is our detailed dissasembly video, which shows how to get access to to single M.2 slot, for future upgrades.
2. Display
The EliteBook x360 1030 G8 offers two display options, with either a Full HD or a 4K resolution. Our laptop had the Full HD panel, and it performed admirably in our tests, but not as good as we would have wanted for such an expensive device. The display has comfortable viewing angles, and a max brightness of 700 nits in the middle of the screen, 702 nits as an average for the entire area of the display, and a maximum deviation of 20%. In terms of uniformity the panel performed rather poorly, having uneven brightness (the top left corner had a brightness of 812 nits). The contrast ratio is very high, sitiing at 1900:1.
On the other hand, the display shows no PWM usage across all brigtness levels and covers 90% of the sRGB color gamut, making it appropriate for design work.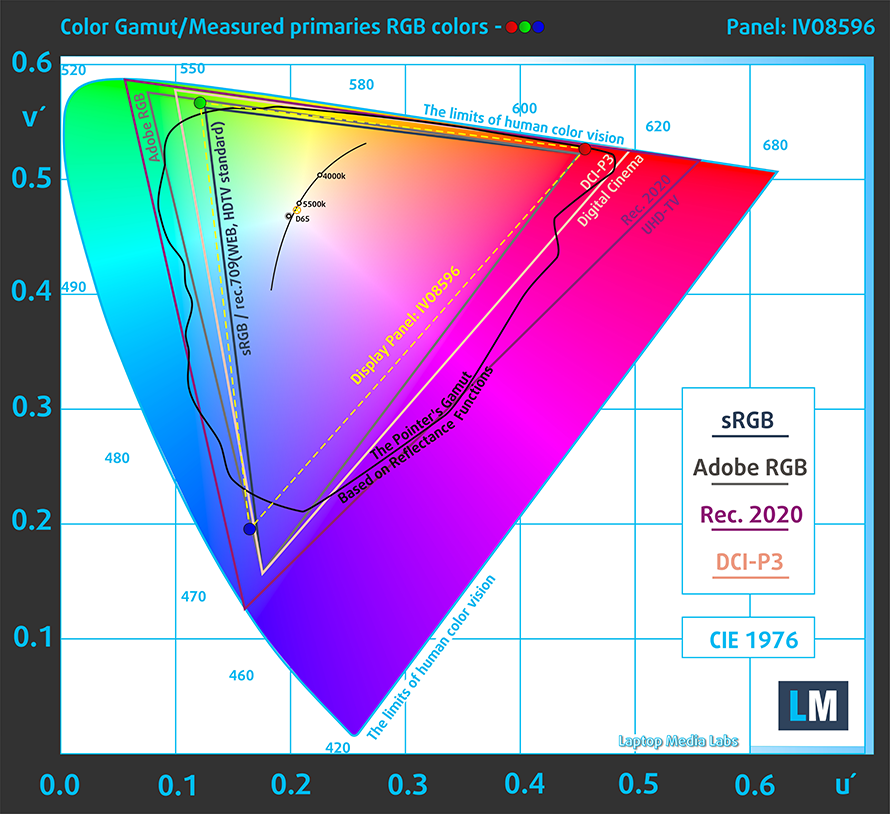 The color accuracy was way off with the foactory settings, that even our Design and Gaming profile couldn't put it within the stadnard. Here are the results of our color accuracy test with both the factory settings (left) and with our Design and Gaming profile (right).
Buy our profiles
Since our profiles are tailored for each individual display model, this article and its respective profile package are meant for HP EliteBook x360 1030 G8 configurations with 13.3″ IVO X133NVFF R0 (IVO8596) (FHD, 1920 × 1080) IPS panel.
*Should you have problems with downloading the purchased file, try using a different browser to open the link you'll receive via e-mail. If the download target is a .php file instead of an archive, change the file extension to .zip or contact us at [email protected].
Read more about the profiles HERE.
In addition to receiving efficient and health-friendly profiles, by buying LaptopMedia's products you also support the development of our labs, where we test devices in order to produce the most objective reviews possible.
All HP EliteBook x360 1030 G8 configurations: