Top 5 reasons to BUY or NOT to buy the Fujitsu LifeBook A3510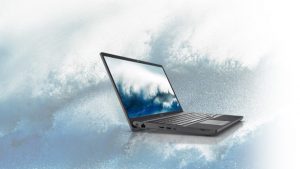 Generally, business laptops are more expensive on average than ordinary, non-business ones, despite them being not that different, especially when you go down into the entry segment.
Today we are talking about the Fujitsu LifeBook A3510, a laptop that has done everything in its power to offer as much as possible for as little as possible. Fujitsu has been in the laptop game for a long time, despite their name not having a lot of value right now. Still, their device offers decent, although outdated specifications, and other stuff, which we will mention below.
Today we are presenting you with LaptopMedia's top 5 picks about the Fujitsu LifeBook A3510.
Fujitsu LifeBook A3510: Full Specs / In-depth Review
4 reasons to BUY the Fujitsu LifeBook A3510
1. Upgradeability
Upgrading the laptop has been made exceptionally easy, thanks to a service lid on the bottom panel. You need to undo a single Phillips-head screw, after which it pops right out. Once opened, you can find the 45Wh battery, two SODIMM slots, which can house up to 64GB of dual-channel RAM, and a single M.2 slot for storage expansion. There is also a 2.5-inch SATA drive bay, but in order to find it, you have to undo all of the screws and pop out the entire bottom panel.
Here is our detailed disassembly video, which shows exactly how to access both the RAM and SSD slots.
2. Cooling
What surprised us about this laptop is that it remained alarmingly cool under load, even if its cooling solution isn't anything special. You get a single copper heat pipe connected to a heat sink that is then connected to a fan.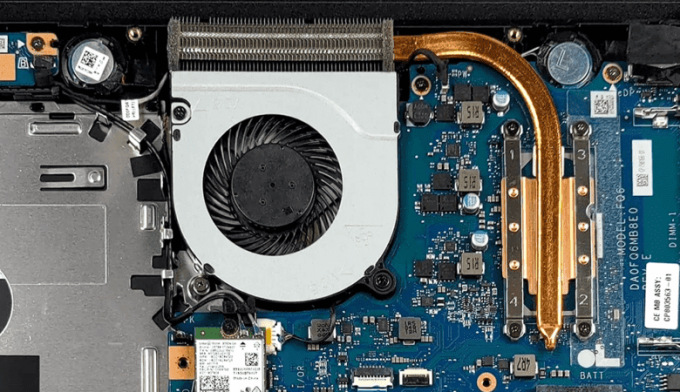 Max CPU load
In this test we use 100% on the CPU cores, monitoring their frequencies and chip temperature. The first column shows a computer's reaction to a short load (2-10 seconds), the second column simulates a serious task (between 15 and 30 seconds), and the third column is a good indicator of how good the laptop is for long loads such as video rendering.
Average core frequency (base frequency + X); CPU temp.
| Intel Core i3-1005G1 (15W) | 0:02 – 0:10 sec | 0:15 – 0:30 sec | 10:00 – 15:00 min |
| --- | --- | --- | --- |
| Fujitsu LifeBook A3510 | 3.29 GHz (B+174%)@ 85°C | 2.74 GHz (B+137%)@ 75°C | 2.47 GHz (B+106%)@ 67°C |
| Dell Vostro 15 3501 | 3.29 GHz (B+174%)@ 94°C | 3.08 GHz (B+157%)@ 98°C | 2.74 GHz (B+128%)@ 96°C |
| ASUS ZenBook 14 UX425 | 3.29 GHz (B+174%)@ 95°C | 1.88 GHz (B+57%)@ 65°C | 1.92 GHz (B+60%)@ 62°C |
| Acer Swift 3 (SF314-57) | 3.07 GHz (B+156%)@ 89°C | 2.42 GHz (B+102%)@ 79°C | 2.29 GHz (B+91%)@ 74°C |
The laptop's CPU doesn't even go near 90°C while maintaining a decent clock speed. In fact, the CPU more than doubles its base clock speed.

Comfort during full load
The laptop's outside temperature is more than comfortable to use, as it doesn't go over 30°C. As for the fan noise, it can definitely be heard, but it isn't obnoxious.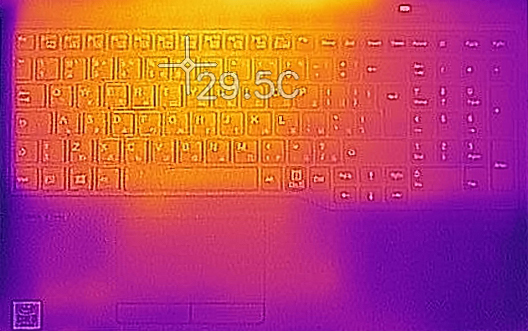 3. I/O
With the LifeBook A3510, you get pretty much everything that you might need in terms of ports. There are a total of three USB Type-A 3.2 (Gen. 1) ports, one of which is always powered and can charge an external device even if the notebook itself is turned off, a single USB Type-C 3.2 (Gen. 1) port, an HDMI 1.4 connector, an SD card reader, an optional Optical drive, and a 3.5 mm audio jack.
4. Display quality
The display won't shock you with its wide color coverage or accurate color reproduction, but more than delivers on what it has to. The 15.6-inch Full HD IPS panel that we have here comes with comfortable viewing angles, a maximum brightness of  276 nits in the middle of the screen, and 257 nits average across the surface with a maximum deviation of 13%. The contrast ratio is also pretty good – 1080:1. While it might only cover 51% of the sRGB color gamut, it shows no PWM usage across all brightness levels, which your eyes will thank you for.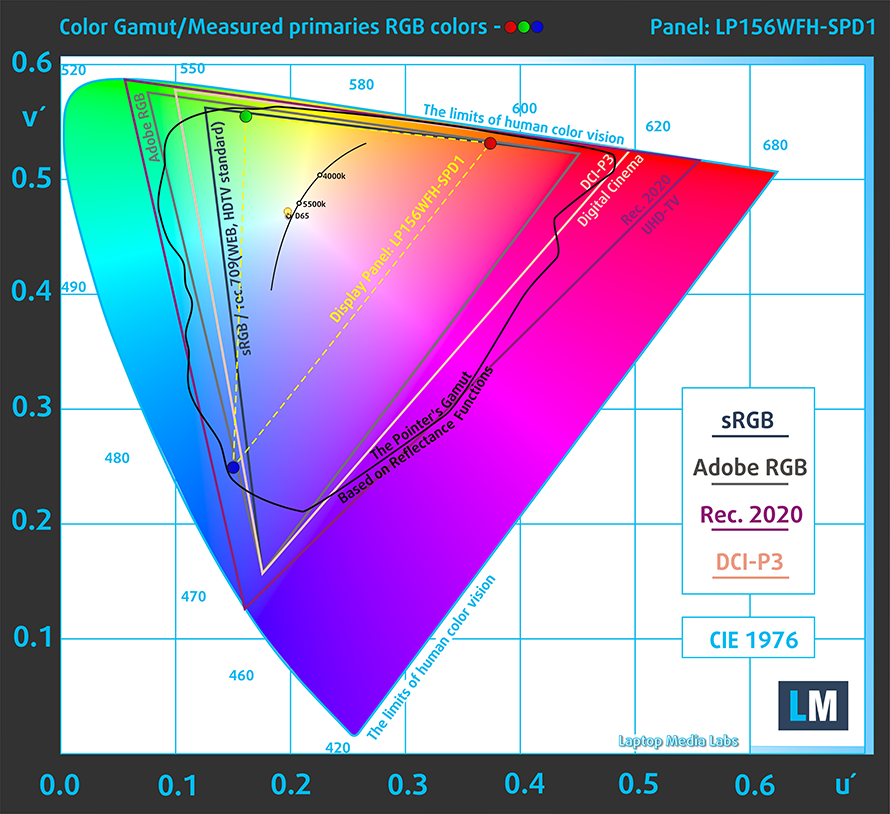 The color accuracy was poor both with the factory settings (left) and with our Design and Gaming profile applied (right).
Buy our profiles
Since our profiles are tailored for each individual display model, this article and its respective profile package are meant for Fujitsu LifeBook A3510 configurations with 15.6″ LG Display LP156WFH-SPD1 (LGD0680) (FHD, 1920 × 1080) IPS.
*Should you have problems with downloading the purchased file, try using a different browser to open the link you'll receive via e-mail. If the download target is a .php file instead of an archive, change the file extension to .zip or contact us at [email protected]
Read more about the profiles HERE.
In addition to receiving efficient and health-friendly profiles, by buying LaptopMedia's products you also support the development of our labs, where we test devices in order to produce the most objective reviews possible.
1 reason NOT to buy the Fujitsu LifeBook A3510
1. Design and build quality
The design is definitely outdated, but it is what allows it to reach such low temps. Yes, the laptop is a bit bulky, but the weight and height are both manageable, measuring at 1.95 kg and 23.9 mm, respectively. The black plastic exterior does have a cheap feel, but the base mostly remains flex-free, while the lid is as bendy as cheese.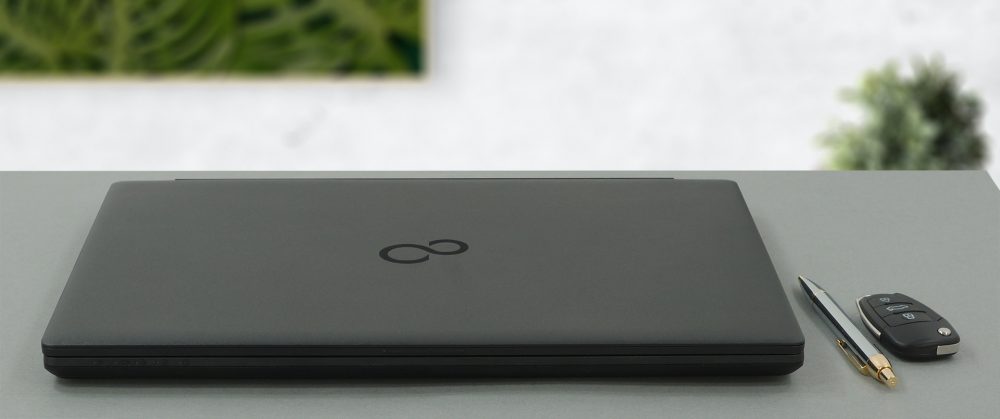 Surprisingly, however, it can still be opened with a single hand, with the rubber strip on the rear of the base elevating the laptop's backside ever so slightly. Then we move onto the keyboard, which feels okay, with its decently long key travel and rather clicky feedback, but the keycaps do feel quite low quality. It also lacks a backlight. As for the touchpad, it has dedicated buttons and accurate tracking, but the gliding surface is far from perfect. At least you get front-firing speakers, which are missing from many much more expensive laptops.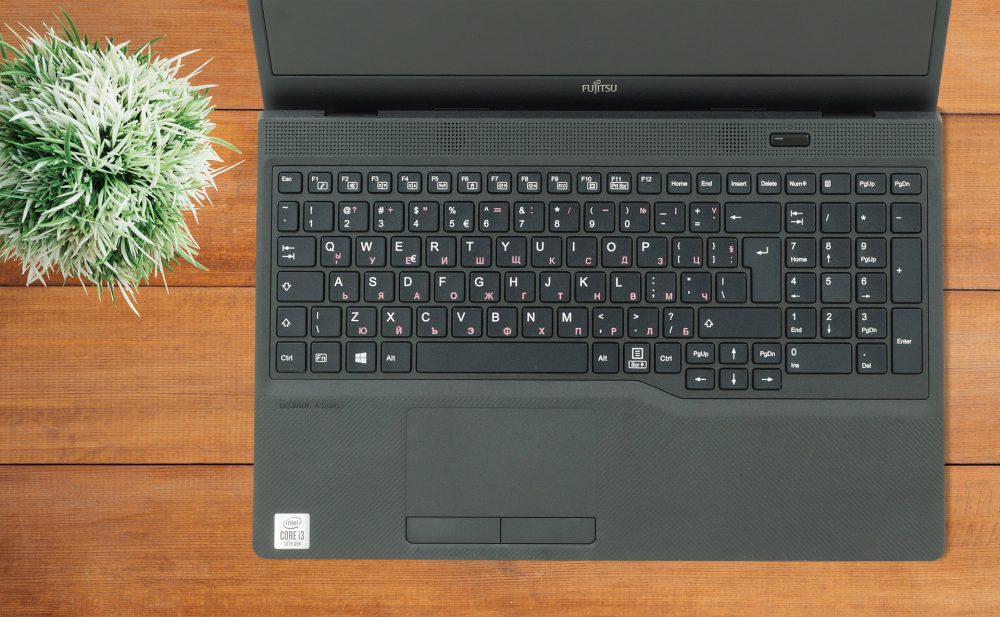 All Fujitsu LifeBook A3510 configurations: