Top 5 reasons to BUY or NOT to buy the Dell Latitude 15 5520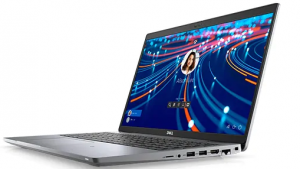 Tiger Lake has done wonders not only to Dell but to every laptop manufacturer in the world. The CPUs are so much better than their predecessors that the new laptops that came with them appear to be Supercharged, performing much better across the board.
One laptop that has been enjoying this new performance is the Dell Latitude 15 5520. The Latitude brand has been in need of something to boost it up, as they have previously had great features, oriented at corporations, such as the Dell Optimizer and ExpressCharge.
The laptop is also quite cautious to the environment, utilizing up to 21% bioplastics, which is great since we rarely get interested in the way that we have damaged our planet, and finding ways to minimize that damage is certainly helpful, so props to Dell for that.
Today we are presenting you with LaptopMedia's top 5 picks about the Dell Latitude 15 5520.
Dell Latitude 15 5520: Full Specs / In-depth Review
4 reasons to BUY the Dell Latitude 15 5520
1. Design and build quality
Dell has been by far the most environmentally friendly laptop manufacturer in the world. And we like that very much. The message of protecting our world should be out there and we for sure hope more manufacturers embrace this as well. The design uses up to 21% of bioplastics for the body of the laptop and while plastic isn't considered durable, the machine is actually pretty solid without any major flexing. The weight and height are greatly reduced, compared to Latitude 5510, with the new 5520 weighing 230 grams less (1.82 kg to 1.59 kg) and being 1 mm thinner (21-22 mm to 19.9 mm).
The lid can't be opened with a single hand, but fortunately, the display has thin side bezels, while the top and bottom ones are quite a bit thicker. After all, at the top, you will meet the HD camera that has a privacy shutter and the optional IR sensor for face recognition.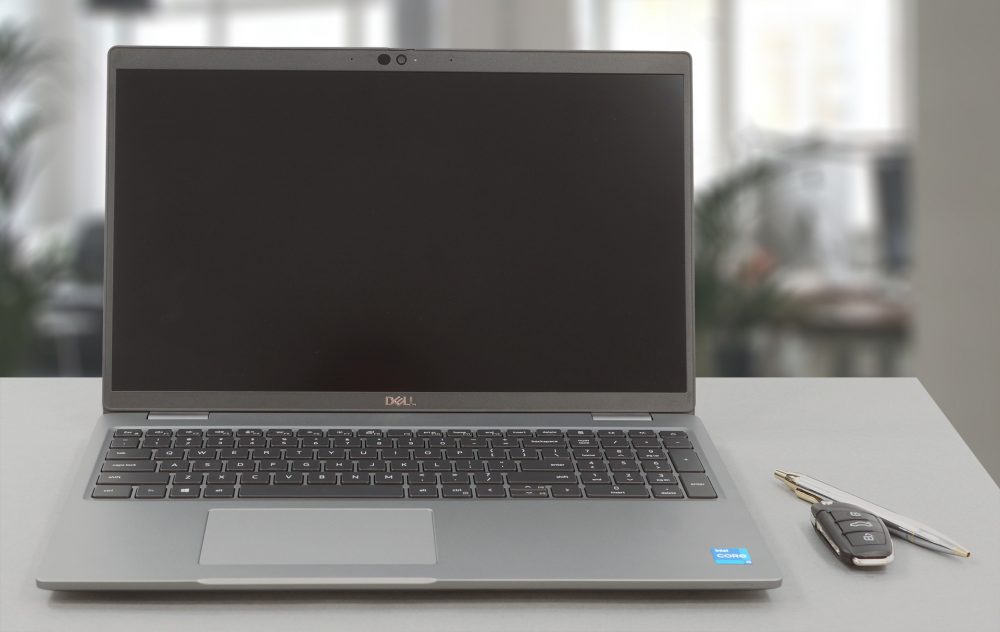 2. Upgradeability
The laptop has ample amounts of upgradability, offering both RAM and storage expansion. The RAM is upgradeable through two SODIMM RAM slots, which run in dual-channel and can support up to 64GB of RAM. As for the storage, there are two M.2 PCIe x4, with the #2 slot supporting PCIe Gen 4 drives.

If you need additional help to upgrade your RAM or storage, we are leaving our teardown video, which goes in-depth on how to safely get access to all of the slots.
3. I/O and Features
The laptop comes with a decently wide I/O, which consists of two Thunderbolt 4 connectors on the left. Going over to the other side, we find the rest, which has a security lock, HDMI and RJ-45 connectors, two USB Type-A 3.2 (Gen.1) ports, a 3.5mm audio jack, and a MicroSD card slot.
The laptop has a great keyboard as well, which has semi-clicky feedback and fairly long key travel. The keyboard has a dedicated NumPad, making it a fully-fledged unit. The keyboard is comfortable for long use, and the addition of a backlight is also great for those long nights or any dimly lit environment, in general.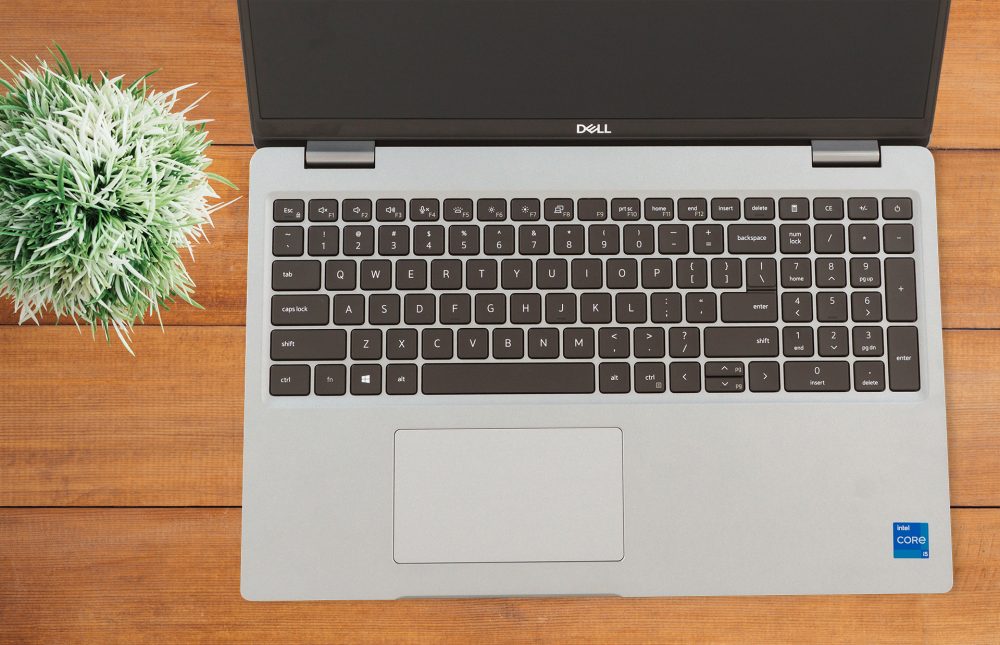 4. Battery life
The laptop has a beefy 63Wh battery unit, which lasts for 14 hours and 43 minutes of Web browsing, and 10 hours and 38 minutes of video playback. As always we perform our battery tests with the Windows Better performance setting turned on, screen brightness adjusted to 120 nits, and all other programs turned off except for the one we are testing the notebook with. There is a configuration with a smaller 42Wh battery, but we believe that you should go with the larger one.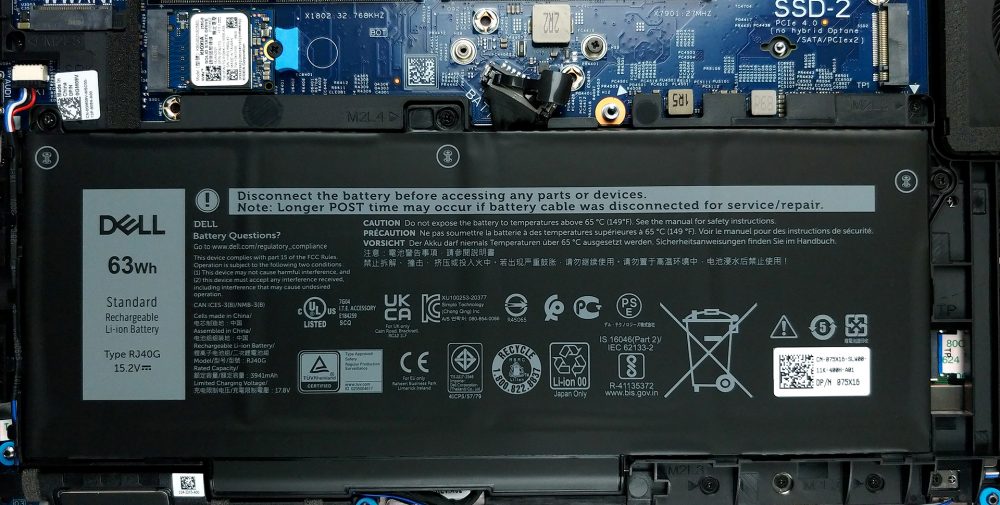 1 reason NOT to buy the Dell Latitude 15 5520
1. Touchpad
While the keyboard is very comfortable, the touchpad was a miss for us. First of all, the dedicated buttons, which we still think have a place in laptops, are gone. At least, now the size of it is bigger. The signature Nipple, which acts as a mini mouse is also gone, which is sad for a productivity notebook. That, paired with the aforementioned lack of dedicated buttons, makes for a less-comfortable experience when using the touchpad.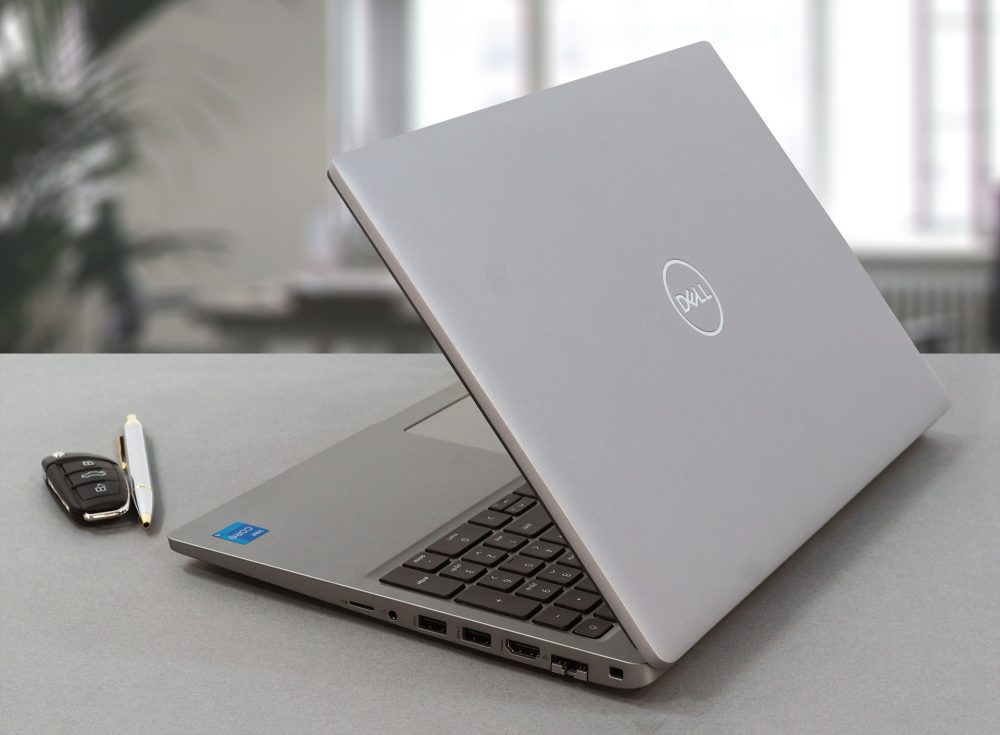 All Dell Latitude 15 5520 configurations: