Top 5 reasons to BUY or NOT to buy the Dell Latitude 13 7320 Detachable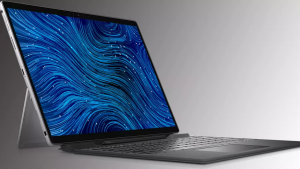 The tablet is quickly becoming a great professional form factor, being able to be configured in several ways, depending on what the manufacturer thinks is acceptable. For example, Microsoft packs everything inside their Surface devices, and this is both a blessing and a curse.
You get tons of performance but at the cost of added weight. Dell has gone the other way around, focusing instead on the software part, while still offering decent performance. With the Latitude 13 7320 Detachable, you get unparalleled levels of privacy, security, and stability.
Today we present you with our top 5 picks about the Dell Latitude 13 7320 Detachable.
Dell Latitude 13 7320 Detachable: Full Specs / In-depth Review
3 reasons to BUY the Dell Latitude 13 7320 Detachable
1. Design and build quality
The tablet gets a slim, aluminum chassis, which feels really modern with its slim bezels and glass display cover. The body is really sturdy, with next to no flexes to be seen. The body has rounded corners, making it comfortable to grip and hold. The device is very portable, weighing 790 grams while being 8.44 mm thick. Now, that can be considered heavy, but when you pair that with the keyboard, it's lighter than most 13-inch notebooks and convertibles on the market.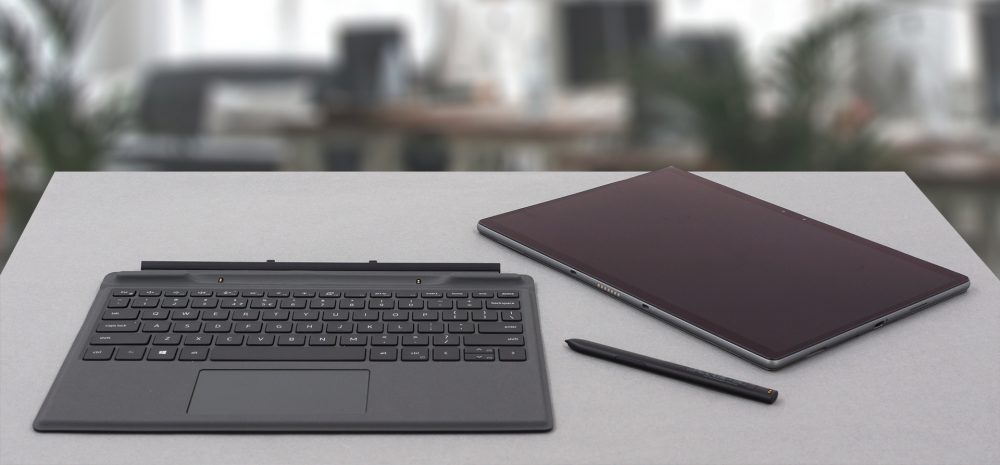 The keyboard unit does have small keycaps, but the feedback is quite clicky and the key travel is decently long, longer than we would have expected. The touchpad provides smooth gliding and accurate tracking.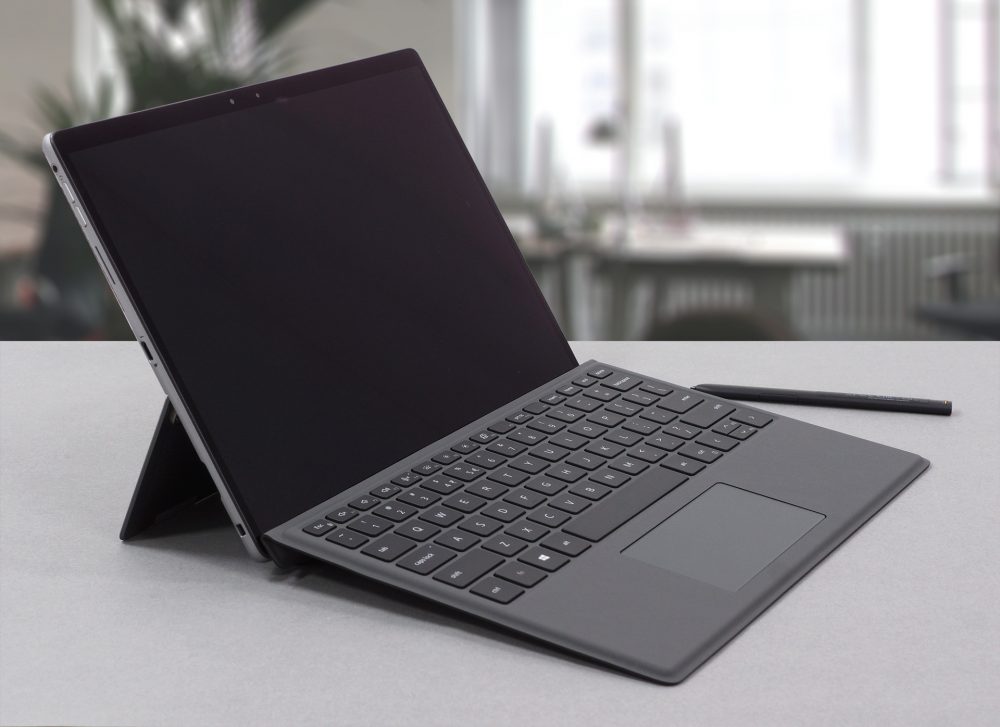 2. Display quality
The machine offers a 13-inch FHD+ IPS panel with a 16:10 aspect ratio. The panel has excellent viewing angles, a max brightness of 496 nits in the middle of the screen, 471 nits as an average for the entire display area, and a maximum deviation of 9%. The contrast ratio is also very good – 1700:1. The panel offers 100% sRGB coverage, which is perfect for creators.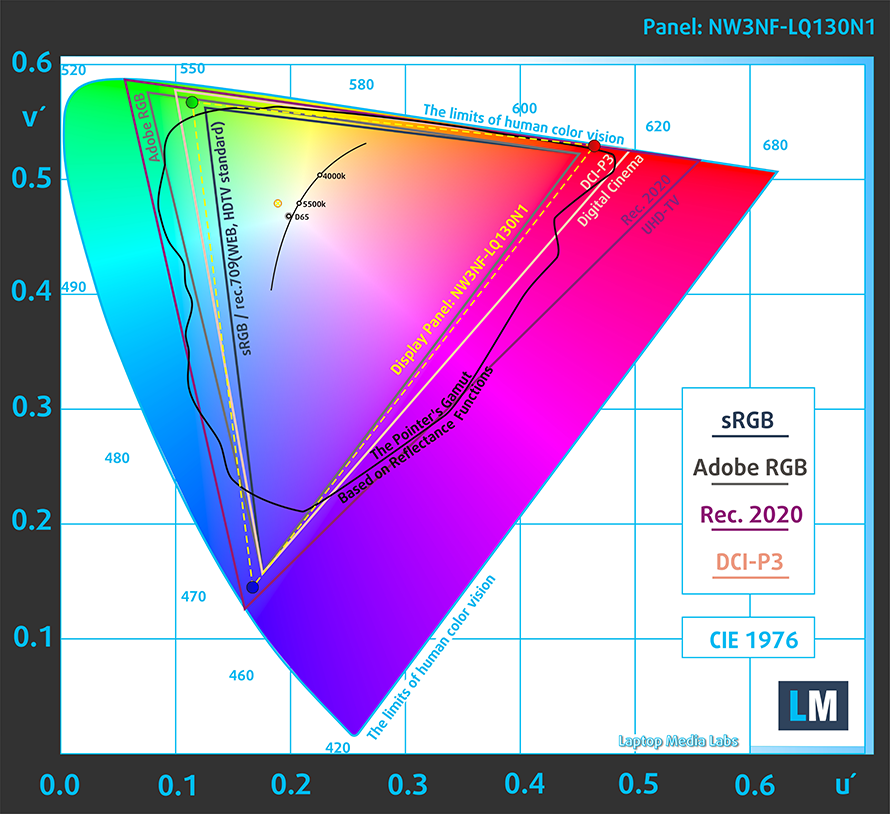 The color accuracy was way off with the factory settings, with our test giving us a dE value of 5.8. Once we applied our Design and Gaming profile, the dE value shrank down to 1.6, which is ideal for creators.
Here you can compare the results between the factory settings (left) and with our Design and Gaming profile applied (right).
Buy our profiles
Since our profiles are tailored for each display model, this article and its respective profile package are meant for Dell Latitude 13 7320 Detachable configurations with 13.0″ NW3NF LQ130N1 (INT3480) (FHD+, 1920 x 1280) IPS panel.
*Should you have problems with downloading the purchased file, try using a different browser to open the link you'll receive via e-mail. If the download target is a .php file instead of an archive, change the file extension to .zip or contact us at [email protected].
Read more about the profiles HERE.
In addition to receiving efficient and health-friendly profiles, by buying LaptopMedia's products you also support the development of our labs, where we test devices in order to produce the most objective reviews possible.
3. Battery life
Being a portable tablet, it gets a 40Wh battery unit, which lasts for 13 hours and 42 minutes of Web browsing, and 11 hours and 7 minutes of video playback. Now, we conduct the battery tests with Windows Better performance setting turned on, screen brightness adjusted to 120 nits, and all other programs turned off except for the one we are testing the notebook with.
In order to simulate real-life conditions, we used our own script for automatic web browsing through over 70 websites.
For every test like this, we use the same video in HD.
2 reasons NOT to buy the Dell Latitude 13 7320 Detachable
1. I/O
The laptop offers scarce I/O, which consists of two Thunderbolt 4 ports and a 3.5mm audio jack. There is also a SIM card tray.
2. Upgradeability
The laptop offers no upgradeability, with all storage and RAM being soldered onto the motherboard. This makes the memory configuration that you choose when purchasing the device essentially final, with no option for upgrades in the future.

All Dell Latitude 13 7320 Detachable configurations: