Top 5 reasons to BUY or NOT to buy the Dell Latitude 13 5320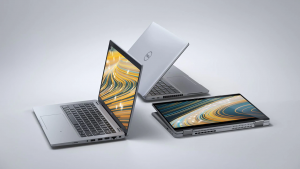 While most gaming laptops are starting to go out of their comfort zone and entrusting AMD and their processors, the same cant be said about the business laptop market. Because a change means adapting, and the corporations have other more important stuff to worry about, they decide to stick with what has worked for so many years. This is why the newest Dell Latitude 13 5320 is using the new Tiger Lake range of CPUs from the Blue Team. Contrasting from previous years is the new availability of a good base option, in the face of the Core i3-1125G4, which now has four cores ad eight threads. By the way, you can thank AMD for that because if Ryzen hadn't been the competition that it is, we would still have a dual-core, hyperthreaded Core i3.
Aside from the hardware, there is a ton of preloaded software, which HP often brags about. It comes with every bit of security measures and optimization, to make your work go as smooth as possible.
Today we are presenting you with LaptopMedia's top 5 picks about the Dell Latitude 13 5320.
Dell Latitude 13 5320: Full Specs / In-depth Review
3 reasons to BUY the Dell Latitude 13 5320
1. Display
The Dell Latitude 13 5320 uses a 13.3-inch Full HD IPS screen with comfortable viewing angles, a maximum brightness of 309 nits and a deviation of just 6%. The contrast ratio is also quite high, with a value of 1340:1. Long work hours shouldn't be a problem, as the panel doenst use PWM to adjust its brightness across all brigthness levels. The color coverage sits at 55% of the sRGB color gamut, which is just fine for work.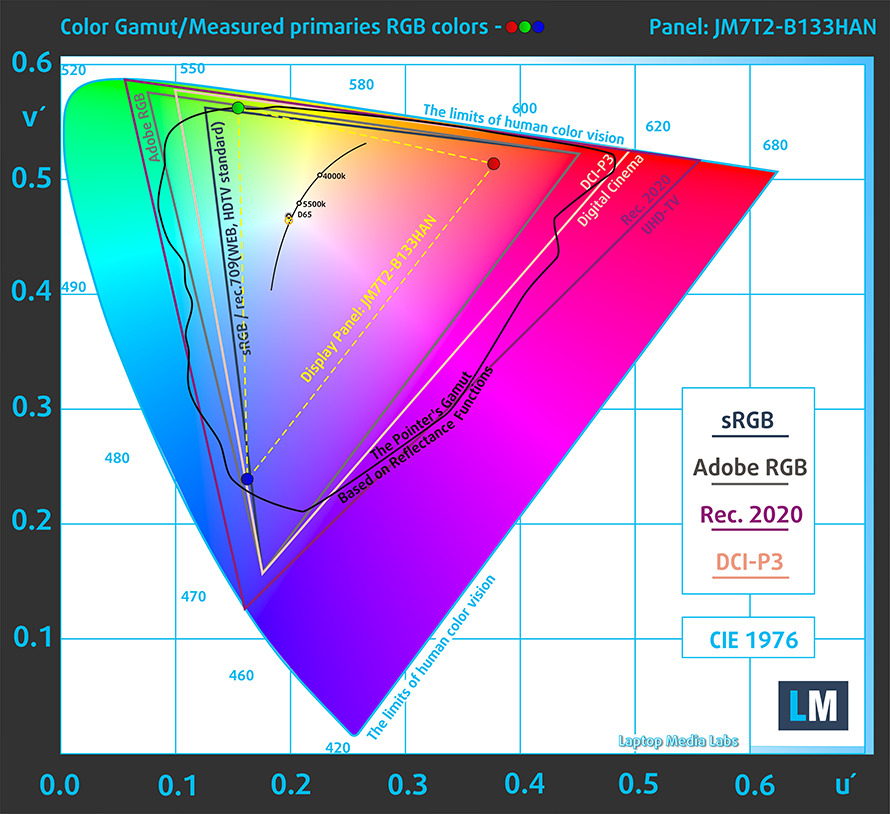 The color accuracy isnt so bad either with even the stock settings being decent. We did our color accuracy test with both the factory settings (left) and with our Design and Gaming profile applied (right). Unfortunately, there wasn't much of a difference.
Buy our profiles
Since our profiles are tailored for each individual display model, this article and its respective profile package are meant for Dell Latitude 13 5320 configurations with 13.3″ AUO JM7T2-B133HAN (AUO9291) (FHD, 1920 × 1080) IPS panel.
*Should you have problems with downloading the purchased file, try using a different browser to open the link you'll receive via e-mail. If the download target is a .php file instead of an archive, change the file extension to .zip or contact us at [email protected]
Read more about the profiles HERE.
In addition to receiving efficient and health-friendly profiles, by buying LaptopMedia's products you also support the development of our labs, where we test devices in order to produce the most objective reviews possible.
2. Battery life
Our review unit had the larger 63Wh battery pack, which lasted for 13 hours and 56 minutes of Web browsing and 10 hours and 43 minutes of video playback. As always, we do our battery tests with the Windows Better performance setting turned on, screen brightness adjusted to 120 nits, and all other programs turned off except for the one we are testing the notebook with.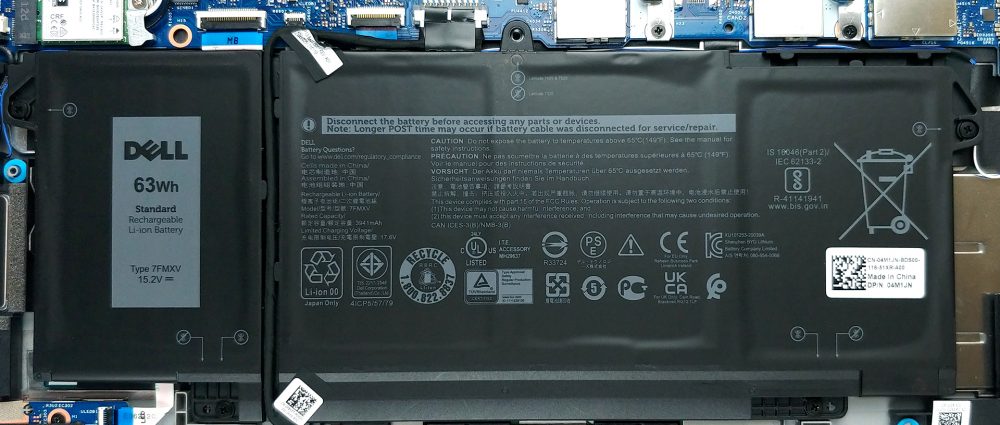 3. I/O and Keyboard
Being an Intel device, you get Thunderbolt 4 support, with two Thunderbolt ports and two other USB Type-A 3.2 Gen.1 ports, along with a MicroSD card reader and even an optional Smart Card reader. Then there are the HDMI connector, the 3,5 mm audio jack and the optional SIM card tray.
The keyboard is one of the saving graces of this laptop as it has a deent backlight along with a long key travel and a clicky feedback. The keycaps are nice and large, which further improve the typing experience.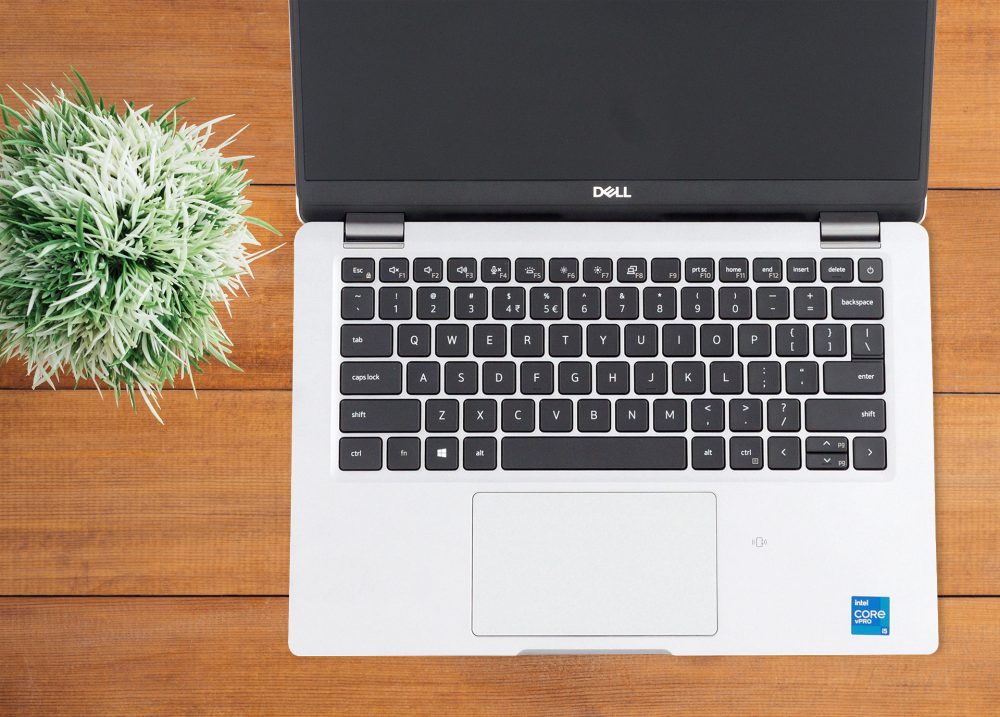 2 reasons NOT to buy the Dell Latitude 13 5320
1. Design and build quality
Usually Dell devices are really solid when it comes to their build quality. We dont know what happened with this one, but you can see the engineering nightmare that happened here. The lid and base flex when slight pressure is applied. When we opened the lid, which is impossible with a single hand, we observed another mishap of the Latitude 13. Dell has tried to implement a feature similar to ASUS' ErgoLift, but failed miserably, as the base only lifts up slightly when the screen is opened more than 90°C, which gets pretty uncomfortble.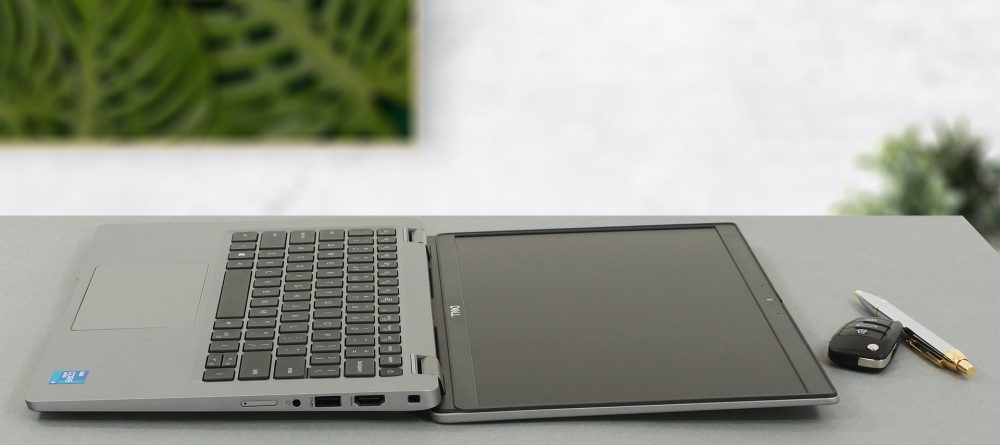 2. Upgradeability
Unfortunately all of the RAM is soldered onto the motherboard, which is one more nail in the coffin of the device. However, you can outfit it with up to 32GB of RAM, which is more than you would ever need. As for the storage, there is one M.2 PCIe x4 drive, which has instalation instructions onto the shroud (kind of neat).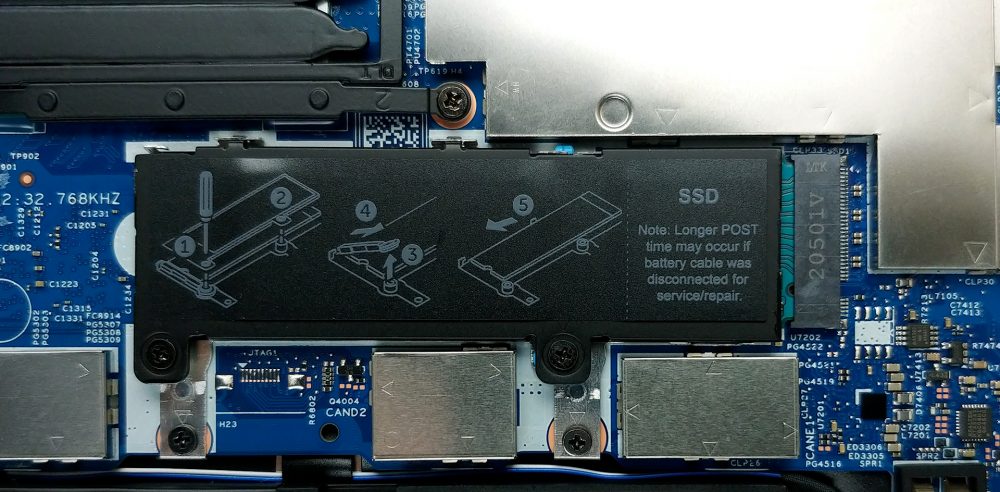 Here is our detailed teardown video, which explains the steps you need to take, in order to safely get access to the M.2 slot.
All Dell Latitude 13 5320 configurations: