Top 5 reasons to BUY or NOT to buy the ASUS TUF Gaming F15 (FX506, 2021)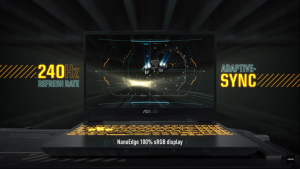 The TUF brand has gone a long way in making itself distinguishable from ASUS's poster child, the ROG brand. It offers budget gaming laptops that can still offer flagship performance, thanks to some really good spec options. With a more militaristic design that combines aluminum and plastic, the TUF laptops offer a unique aesthetic that is very different from the design language of ROG, or any laptop manufacturer in general.
The TUF F15 (FX506, 2021) offers a starter configuration with the Core i5-11260H and the RTX 3050, which has a TDP of 75W with Dynamic Boost. Our unit is just a tad more powerful, featuring the Core i7-11800H and the RTX 3060 (95W), which should handle 1080p and 1440p gaming without a problem. There are also three distinct display options, some of them going as high as offering a 240Hz refresh rate.
Without further ado, here are LaptopMedia's top 5 picks about the ASUS TUF Gaming F15 (FX506, 2021).
ASUS TUF Gaming F15 (FX506, 2021): Full Specs / In-depth Review
4 reasons to BUY the ASUS TUF Gaming F15 (FX506, 2021)
1. Design and build quality
The laptop offers two choices for its build quality. They both feature a plastic base and bottom panel, with either an aluminum or a plastic lid. The two lids actually look different as well, with the aluminum one looking flatter and boxier, while the plastic lid has some patterns indented onto it. Regardless of which one you choose, you'll be getting a sturdy and rigid body, which is great. The laptop has passed the MIL-STD-810H test, which puts the laptop through several rigorous tests, including drop, shock, vibrations, humidity, and extreme temperatures.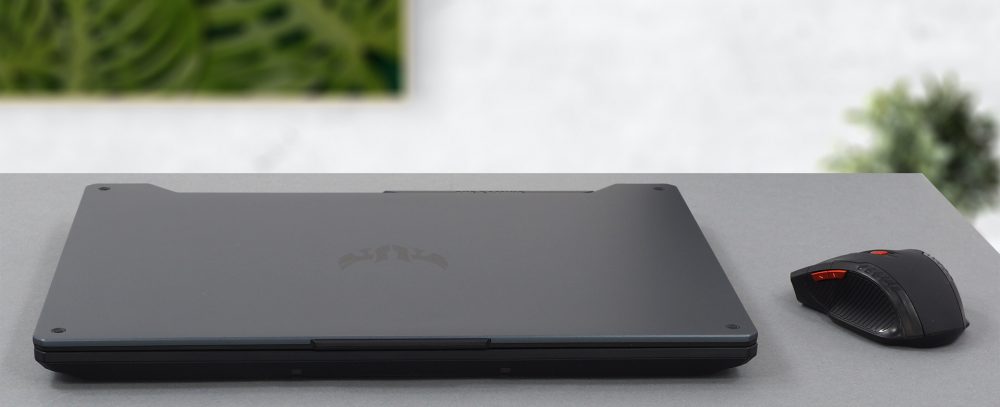 2. Input devices
The laptop offers an amazing combination of keyboard and touchpad. The keyboard has an RGB backlight and offers long key travel and clicky feedback. The power button is separated from the keyboard itself, making it harder to accidentally turn off your laptop, which believe it or not, happens more often than you'd think. The touchpad has two dedicated buttons, which are becoming more and more extinct, along with very good accuracy.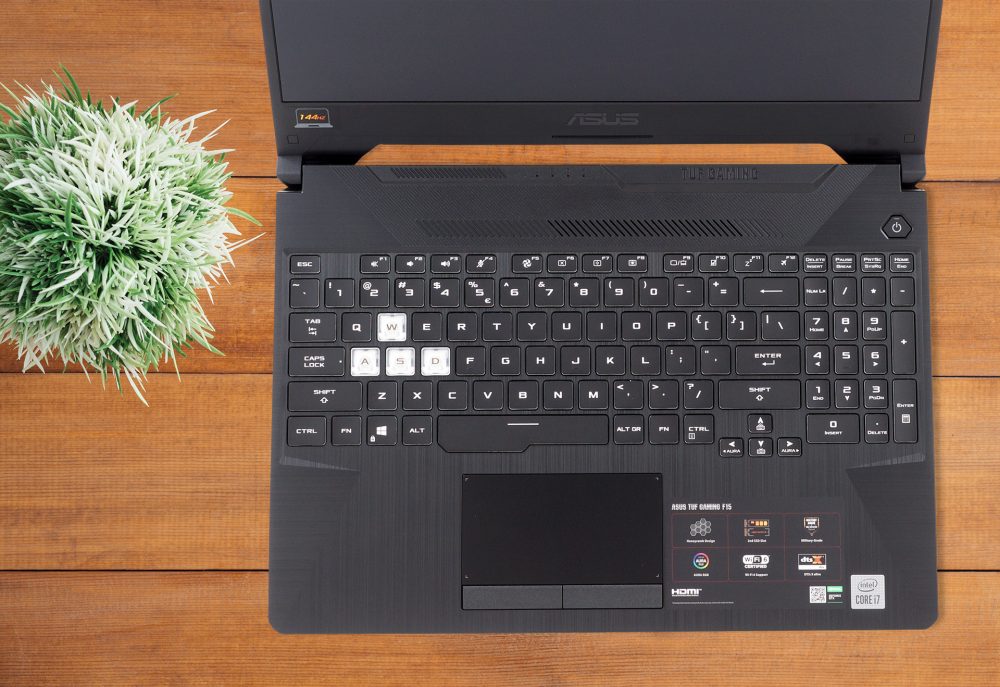 3. Upgradeability
The laptop offers thorough upgradeability, thanks to two SODIMM RAM slots and two M.2 PCIe x4 drive slots. The RAM slots work in dual channel and can support up to 64GB of DDR4 RAM.

Here is our detailed teardown video, which shows how to access both the SODIMM and SSD slots.
4. Cooling
The cooling setup here is no slouch, being able to keep up with the demands of the Core i7-11800H and the RTX 3060 (95W). It consists of four heat pipes, with three shared between the CPU and GPU and one for the VRMs and the graphics memory. They connect to several heat spreaders, which in turn are next to two fans.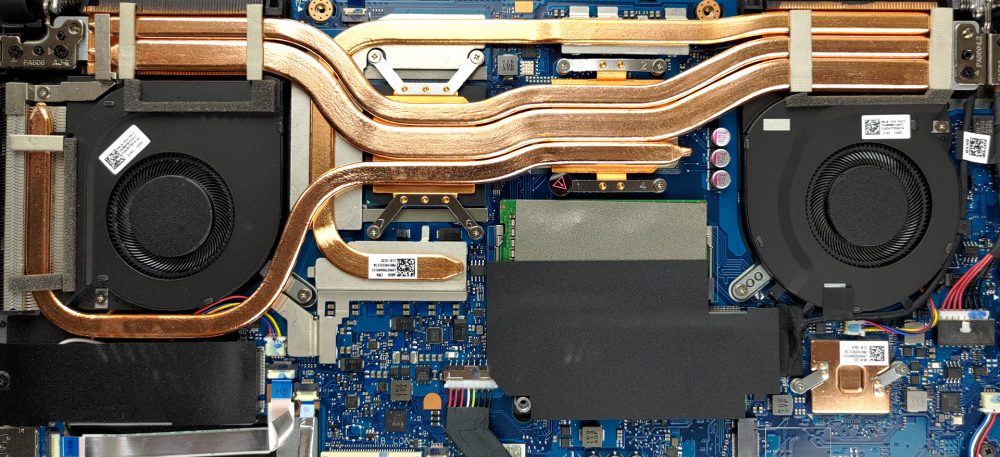 Max CPU load
| Intel Core i7-11800H (45W TDP) | 0:02 – 0:10 sec | 0:15 – 0:30 sec | 10:00 – 15:00 min |
| --- | --- | --- | --- |
| ASUS TUF F15 (FX506, 2021) (Turbo Mode) | 3.98 GHz (B+73%) @ 86°C @ 102W | 3.88 GHz (B+69%) @ 95°C @ 100W | 3.44 GHz (B+50%) @ 87°C @ 77W |
After 15 minutes of testing, the Core i7-11800H reached a maximum temperature of 95°C, which was in the first 30 seconds of our stress test. After that, the temperature and clock speed dropped, to 3.44GHz and 87°C, respectively.

Real-life gaming
| NVIDIA GeForce RTX 3060 (95W) | GPU frequency/ Core temp (after 2 min) | GPU frequency/ Core temp (after 30 min) |
| --- | --- | --- |
| ASUS TUF F15 (FX506, 2021) | 1550 MHz @ 77°C | 1534 MHz @ 80°C |
As for the gaming tests, there the RTX 3060, with its 95W TDP, managed to maintain a speed of 1534MHz while being 80°C hot.

1 reason NOT to buy the ASUS TUF Gaming F15 (FX506, 2021)
1. Battery life
While there is a 90Wh battery unit, our laptop came equipped with a much smaller 48Wh unit, which performed as expected. It lasted for almost 4 hours of web browsing and video playback, and one hour and 21 minutes of gaming. Now, we conduct the battery tests with Windows Better performance setting turned on, screen brightness adjusted to 120 nits, and all other programs turned off except for the one we are testing the notebook with.
In order to simulate real-life conditions, we used our own script for automatic web browsing through over 70 websites.
For every test like this, we use the same video in HD.
We use F1 2017's built-in benchmark on loop in order to simulate real-life gaming.
All ASUS TUF Gaming F15 (FX506, 2021) configurations: