Top 5 Reasons to BUY or NOT buy the Lenovo V330 (15″)!
Lenovo V330 (15″) is marketed as a budget-friendly device suitable for business purposes. If it happens to catch your attention, then keep reading to find out its top 5 pros and cons.
You can check all available Lenovo V330 (15″) configurations here: http://laptopmedia.com/series/lenovo-v330-15/
3 reasons to buy Lenovo V330 (15″)
1. A cool device in terms of thermal management, suitable for extended work periods
Taking into account the results we got from the extreme stress tests we've conducted on the device, we can confirm that Lenovo V330 is made for keeping things cool, which contributes to the longevity of the hardware. For instance, the average temperature of the CPU was 66°C. What further reinforces our claims that this is a cool device is the surface temperatures which are a great example of how a business laptop should perform.
2. Blazingly fast SSD support
What really astounds us is the speed of the Samsung PM961 SSD which is tremendously fast, featuring 3432.7 MB/s Read and 1317 MB/s Write speeds. On top of that, although the more "refined" XPS 13 (9670) comes with the same storage device, it drags behind Lenovo V330 (15″). However, we should note that it's not 100% sure the device will be equipped with this particular SSD model so the speeds may vary.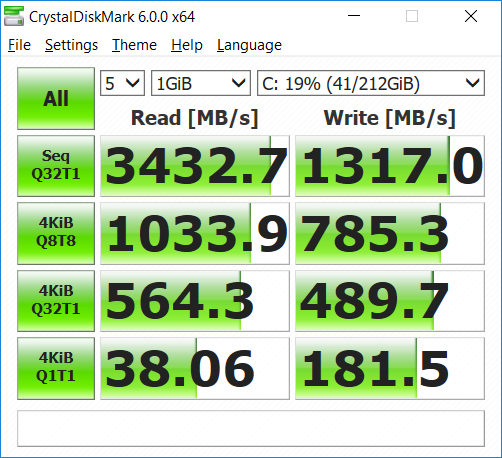 3. PWM-adjustment is not aggressive
Although the light emitted by Lenovo V330's display flickers (is PWM-adjusted) up to 65 nits of luminance, it does it with a high enough frequency, which makes it comfortable for extended periods of use. However, if this poses a problem for you, we suggest checking our Health-Guard profile that not only eliminates PWM but also helps limit the negative blue light emissions and preserves color accuracy as much as possible at the same time.

2 reasons NOT to buy Lenovo V330 (15″)
1. Budget quality Full HD display
Given the nature of the TN panel, it is quite expected that the display isn't one of the brightest out there. You are presented with a mediocre contrast ratio of 270:1, a maximum brightness of 244 nits and quite uncomfortable viewing angles. However, our custom profiles take care of such issues and take matters to another level in terms of color accuracy, white balance, and gamma.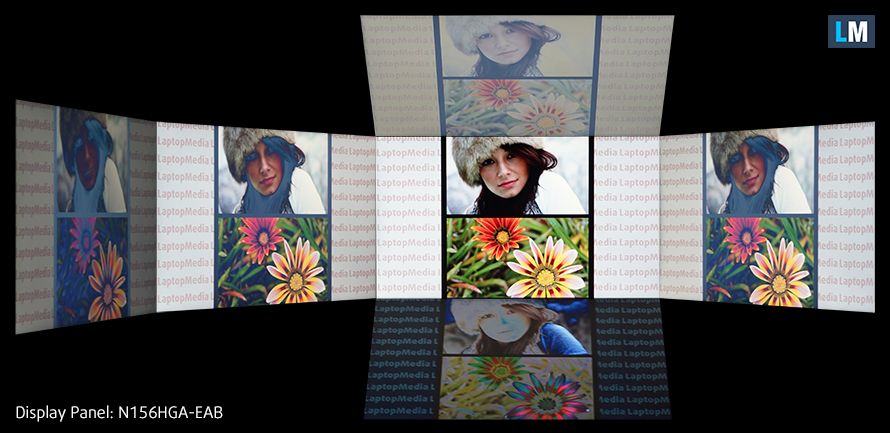 2. Mediocre battery life for a low-voltage device
Although Lenovo V330 (15″) packs a low-voltage chip which has lower power consumption this doesn't result in impressive battery runtimes. The 30Wh unit inside the V330 (15″) provides you with no more than 4 hours and 15 minutes of browsing the web or playing videos. If you decide to game away from a power outlet, you'll have to reconsider this after about two hours and 20 minutes.
In order to simulate real-life conditions, we used our own script for automatic web browsing through over 70 websites.
For every test like this, we use the same video in HD.
We use F1 2017's built-in benchmark on loop in order to simulate real-life gaming.
The best competitors
There are quite a few worthy rivals to the Lenovo V330 such as Acer Swift 3 (SF315-41), Lenovo ThinkPad L570, ASUS VivoBook 15 (X510UQ) and Dell Inspiron 5570.
Follow this link to read the in-depth review.
All Lenovo V330 (15″) configurations