Top 5 reasons to BUY or NOT buy the Lenovo ThinkPad X390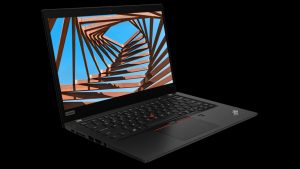 The Lenovo ThinkPad X390 is a good-looking thin device that has a great screen and some other cool features that will be discussed in this article. You can read our in-depth review regarding the Lenovo ThinkPad X390 here.
Today we are presenting to you our Top 5 picks about the Lenovo ThinkPad X390.
You can check the prices and configurations in our Specs System: https://laptopmedia.com/series/lenovo-thinkpad-x390-x395/
4 reasons to BUY the Lenovo ThinkPad X390
1. The build
This device follows the typical brand design of Lenovo. The build is made of some premium materials such as carbon fiber (the lid) and magnesium (the base). This notebook is light (1.22 kg) and thin (16.5 mm) and feels sturdy at the same time.
2. The keyboard
The keyboard of the ThinkPad X390 is a great one with large keys (very comfortable for typing) alongside long travel and clicky feedback. It has a backlight and it's spill-resistant – coffee-proofness is always welcome.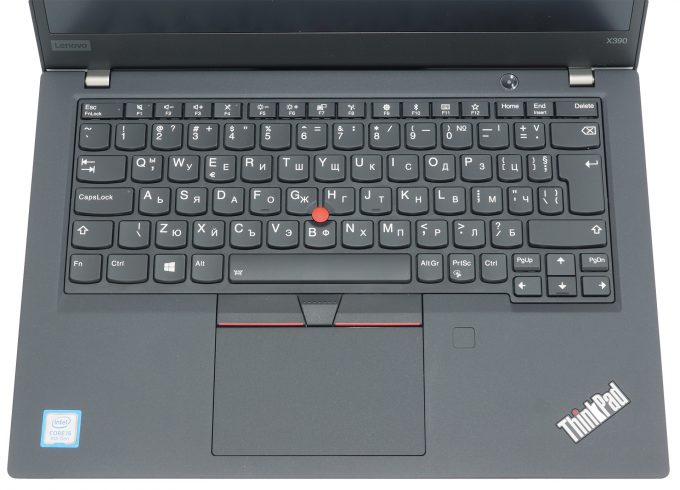 3. Battery life
The battery unit is really small – just 48Wh but we were able to extract almost 15 hours of Web browsing and 12 hours of video playback.

4. The screen
The screen of this device is incredible. The panel is one of the most color-accurate we've tested (thanks to our profiles), we have a dedicated article regarding this display – you can find it here. The panel model number is AUO B133HAN05.A (LEN4094). It's an IPS one that has good viewing angles, an excellent contrast ratio – 1800:1 (1600:1 after profiling), it covers 97% of the sRGB, and with our "Gaming and Web design" you can enjoy a superb average dE value of 0.8!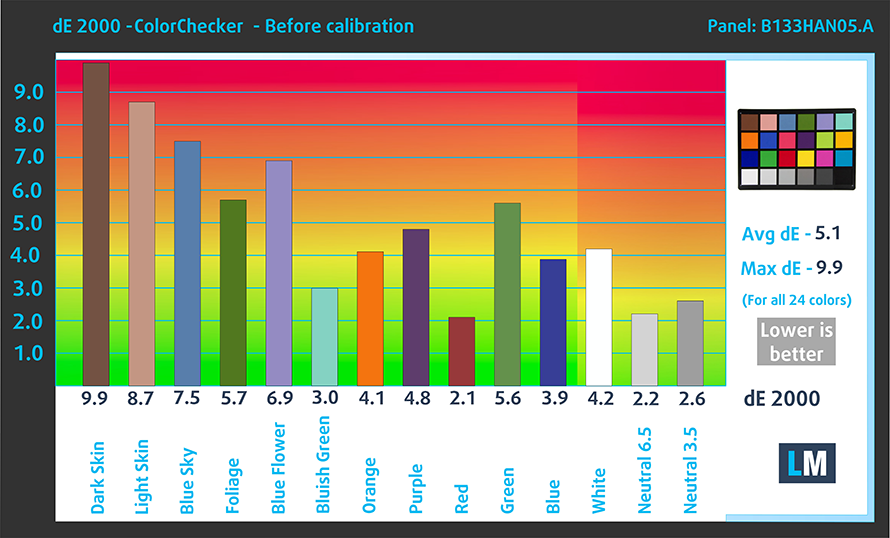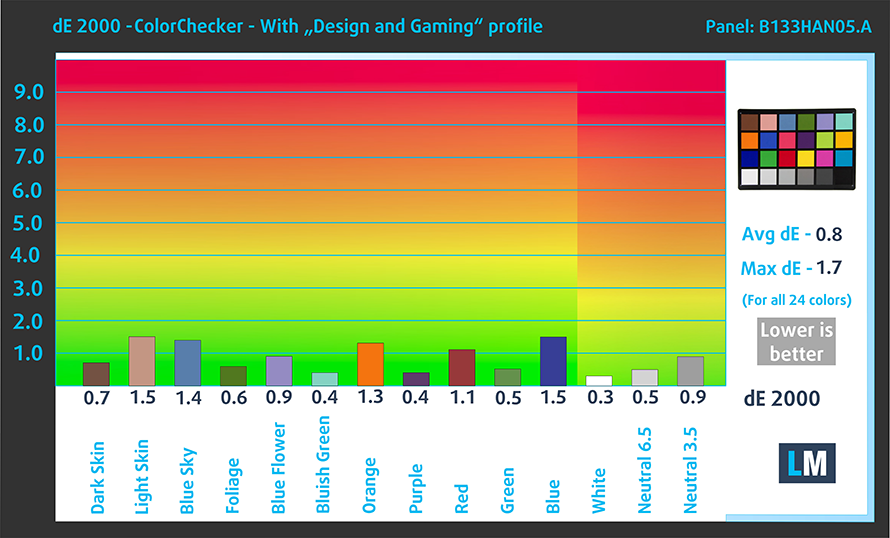 1 reason not to BUY the Lenovo ThinkPad X390
1. RAM upgradability
Sadly enough, the RAM is soldered. You can't upgrade it if you need more system memory. Not good.