Top 5 reasons to BUY or NOT buy the Lenovo ThinkPad E15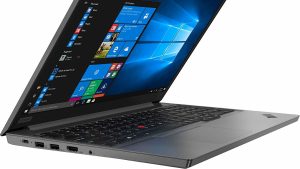 Lenovo has changed their naming scheme a bit regarding the new machines and so the Lenovo ThinkPad E15 is something like a successor of the ThinkPad E590. The new one comes with 10th gen Intel Comet Lake CPUs and there is even a 6-core option – the Intel Core i7-10710U. In terms of display you can choose between two 1080p panels – one is IPS and the other is a TN unit. It'll be a good thing if you can avoid the TN display because the viewing angles and the sRGB color coverage are significantly worse than those on the IPS display.
If you need more GPU power than the Intel UHD Graphics you can pick the AMD Radeon RX 640 which is good enough for low-to-medium settings in games. Additionally, the laptop has some goodies like Harman speakers, a TPM chip, and a shutter for the camera. Also, if you haven't already checked our in-depth analysis regarding this device you can find it here.
Here are our Top 5 picks about the Lenovo ThinkPad E15.
You can check the prices and configurations in our Specs System: https://laptopmedia.com/series/lenovo-thinkpad-e15/
3 reasons to BUY the Lenovo ThinkPad E15
1. Upgradability and more
The upgradability of this machine is good – it has an M.2 slot that can be equipped with both NVMe and SATA drives, and it has a 2.5″ SATA drive bay as well. The memory isn't soldered but there is just a single SODIMM slot that supports up to 16GB DDR4 2666 MHz memory. Oh, yes, there is also a MicroSD slot which is nice to have.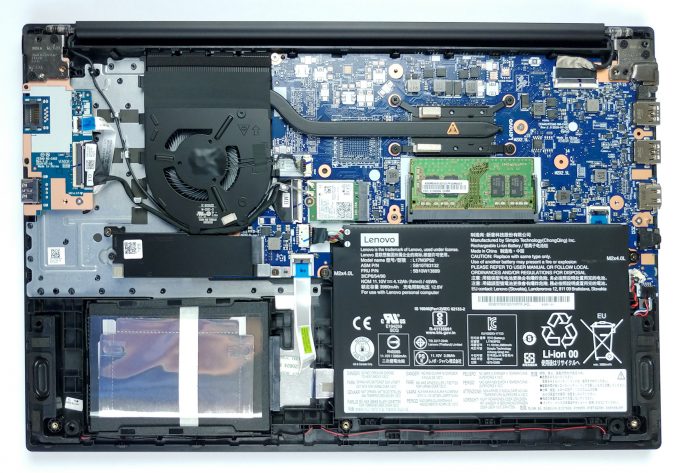 2. Good spill-resistant keyboard
The keyboard is definitely good for typing, its keycaps have long key travel, clicky feedback, and on top of that, this unit provides a quiet experience. For accountants, there is a NumberPad section as well.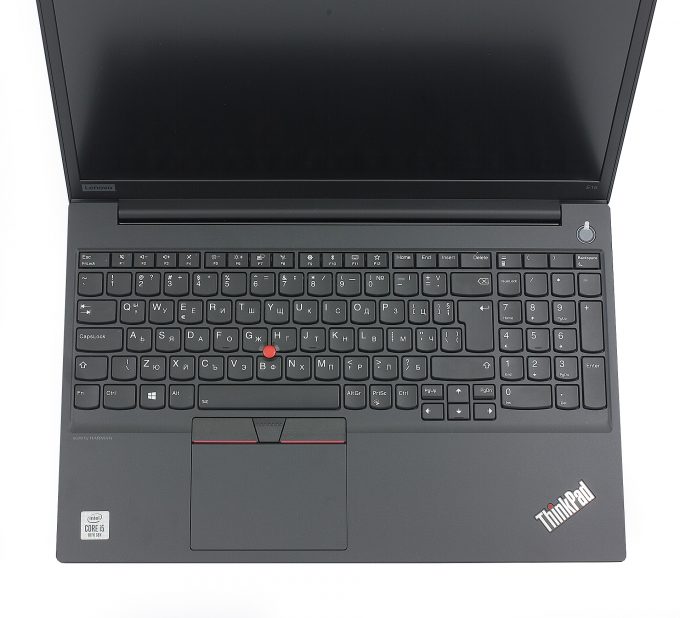 3.The good side of the display
Our machine is equipped with the IPS display that has a model number BOE NV156FHM-N48. It has a very good contrast ratio – 1030:1 and the viewing angles are comfortable.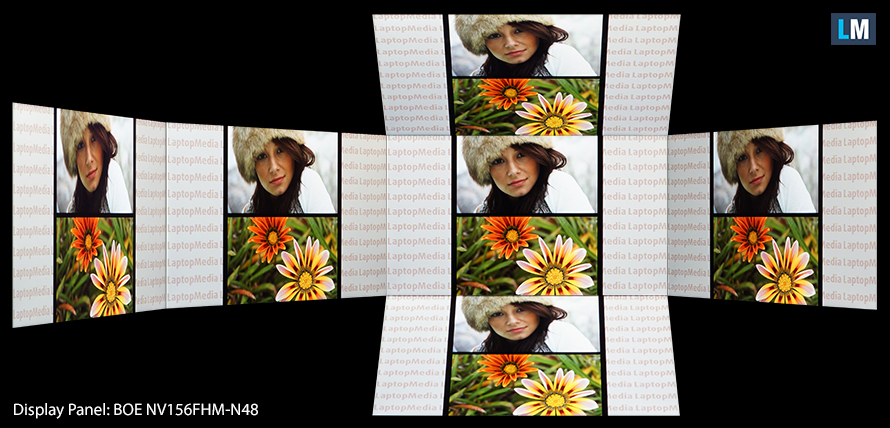 2 reasons not to BUY the Lenovo ThinkPad E15
1. The bad side of the display
Unfortunately, the panel has its downsides. The sRGB color coverage is just 51%, the panel isn't very color accurate even with our "Gaming and Web design", and PWM persist at every brightness level – this is not good if you have to use it for a whole day.
2. Battery life is a downgrade
The Lenovo ThinkPad E15 uses the same battery as its predecessor but we measured 2 hours less in terms of Web browsing (a bit over 8 hours) which is a bit disappointing – ThinkPad E590 result was 10 hours and 9 minutes. For HD video content, we have 8 hours and 20 minutes of battery life.