Top 5 Reasons to BUY or NOT buy the HP Pavilion x360 15 (15-cr0000)!
We already have an in-depth review of the new hit on the market – HP Pavilion x360 15 (15-cr0000) so maybe you're familiar with its pros and cons but if you didn't have time to read it, here is our quick summary.
2 reasons to buy HP Pavilion x360 15 (15-cr0000)
1. Great price for a 15-inch convertible
15-inch convertible notebook starting at $479? Sounds nice. Especially given the IPS screen, the 8th Gen Intel Core CPU and the good looks. Is there a catch?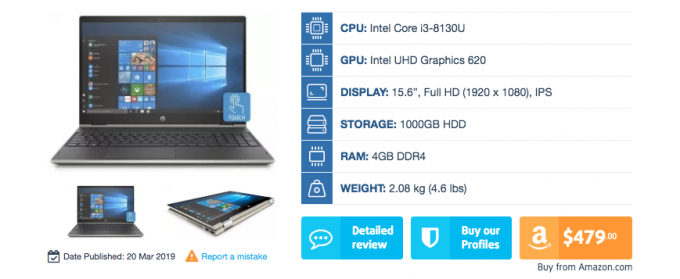 2. Flexible storage options
If you manage to find the screws which are holding the bottom panel (check out our review for hints), you'll get easy access to everything you might need to upgrade. Good thing the HDD slot is not forgotten here since the combination of SSD + HDD is still a great solution for taking advantage of both big storage and great responsiveness.
3 reasons NOT to buy HP Pavilion x360 15 (15-cr0000)
1. Unsatisfactory build quality
HP Pavilion x360 15 (15-cr0000) is beautiful! Unfortunately, its build quality leaves a lot to be desired. The body bends easily, the hinges are not stable enough, and the bottom panel is extremely prone to scratches.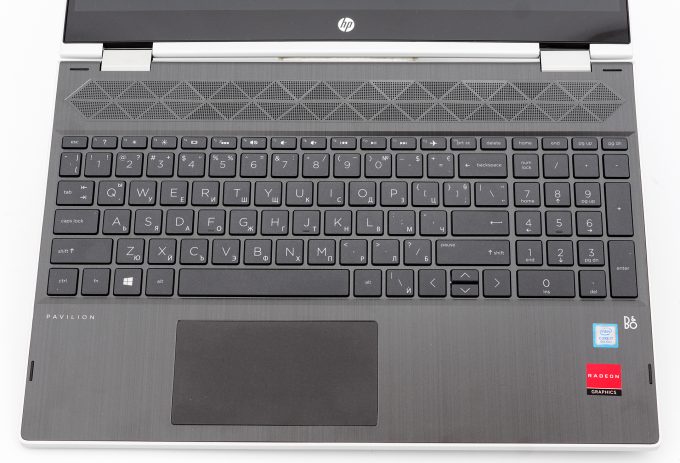 2. Dim display with narrow sRGB coverage (B156HAN02.2 / AUO22ED)
Our configuration came with AUO B156HAN02.2 / AUO22ED screen panel which has a good contrast ratio (1200:1) and doesn't use the harmful PWM. However, it covers just 53% of the sRGB gamut has inaccurate colors – 6.3 dE (4.0 with our profiles) and its maximum brightness is just 220 cd/m2 which isn't enough for comfortable use outdoors.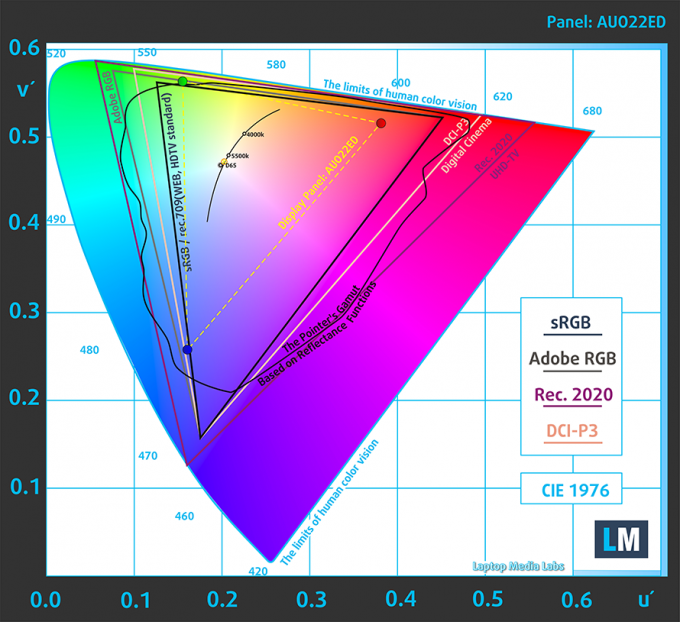 3. The Radeon 530 is weak and hot
The Radeon 530 GPU is not much different from UHD Graphics 620 in terms of performance but it will definitely make life harder for the cooling system. However, this could be easily avoided by…getting a configuration with UHD 620. Well, chances are that you're not a gamer if you're buying Pavilion x360 so you most probably just don't need a dedicated GPU. Not that this particular one will serve you as a gaming GPU.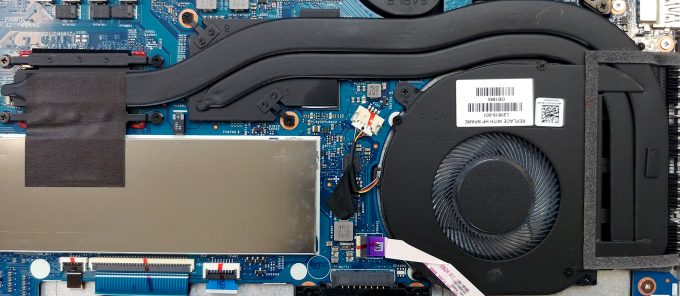 Competitors?
We suggest taking a look at Lenovo Yoga 730 15″. Dell Inspiron 15 5579 and Dell Inspiron 15 7573 are similar to the HP Pavilion x360 too.