Top 5 Reasons to BUY or NOT buy the Dell Vostro 5490
Not so long ago we reviewed this little fella – Dell Vostro 5490. If you haven't checked our review and you are curious about the details regarding the Dell Vostro 5490 – our article is here. Right now we will present the top 5 pros and cons of the Dell Vostro 5490.
You can check the prices and configurations in our Specs System: https://laptopmedia.com/series/dell-vostro-14-5490/

5 reasons to BUY the Dell Vostro 5490
1. The look
This little notebook is a very good looking one. Just a 17.9 mm profile, 1.49 kg of weight, its bezels are slim, and the aluminum cover of the lid implements the whole stylish look. It is almost as slim, light, and compact as possible but you can always want more.
2. Performance and efficiency
You can choose between some very efficient and at the same time fast Comet Lake CPUs. Most of them have just 15W TDP, as our test configuration with Core i7-10510U – the CPU was snappy all the time, the performance was there alongside decent efficiency. Even the top GPU option – the NVIDIA GeForce MX250 (2GB GDDR5) has a TDP of 25W and its performance is way better than the integrated GPU variants. Dell Vostro 5490 is a good choice for the ones who love to own gadgets with low power consumption.
3. Battery life
The power-efficient CPU / GPU combos lead to a great battery life that is squeezed from a small 42Wh unit. The score is 11 hours of Web browsing and over 10 hours of video playback – nice one, Dell!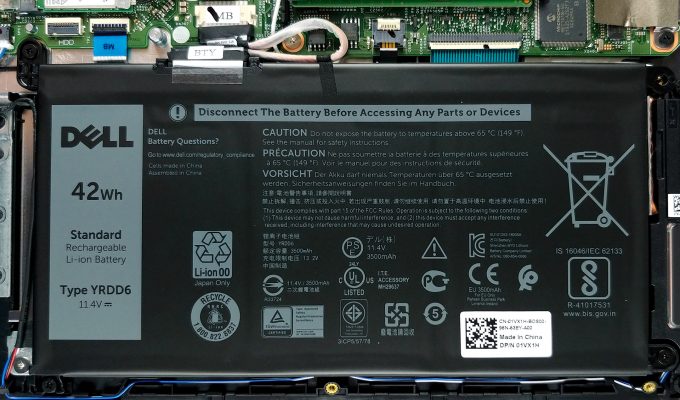 4. The display
The panel (Chi Mei N140HAC-EAC CNM14D4) has superb viewing angles and a decent contrast ratio too. The display uses PWM up to 60 nits and its PWM is a high-frequency one so that makes the panel comfortable for long hours of usage. You can use our "Health-Guard" profile for reducing the harmful Blue-light and eliminating the PWM.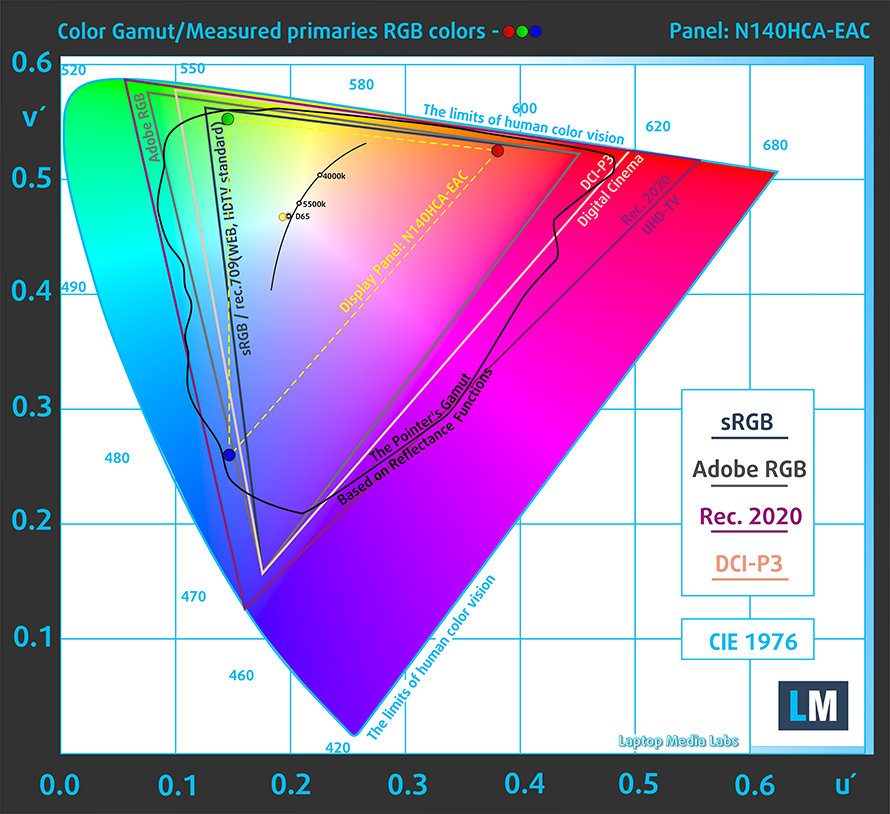 5. Upgradability
Such a small body and so many upgrade options. You can go up to 1TB of NVMe and up to 2TB of a regular 2.5″ SATA drive. The RAM size can be expanded to 16GB DDR4. Nice.
2 reason NOT to buy the Dell Vostro 5490
1. Hot to touch
The cooling solution is not the best and combined with the thin profile of the machine lead to a hot body during heavy loads. In our test lab, the keyboard reached 51.7 °C. Not a very good result.

2. The touchpad issues
We had some problems with the touchpad. The issue is driver-related and it is not the first Dell machine that has problems like that. We hope that Dell will take a note about it.