Top 5 reasons to BUY or NOT buy the Dell Vostro 3591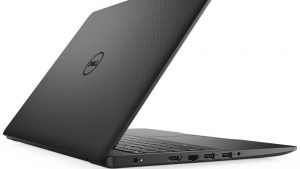 A lot of people need an affordable laptop for a daily driver that must do the job in every situation. Most of the time these machines take some hits here and there – that's why you need them, after all, it would be a little scary carry around your Acer Predator Triton 900 for a whole day. Dell Vostro 3591 matches the criteria for a budget machine that can do a lot of daily tasks – under the hood we can found decently fast 10th gen Intel CPUs and an NVMe slot – performance will be definitely there if you configure it with the right hardware for your needs.
Sadly, the laptop comes with TN panels only – one 768p and the other has a 1080p resolution. At least it'll be a good idea to choose the Full HD panel because nowadays 1366×768 seems too low for a 15-incher. If you haven't already checked our in-depth analysis regarding this device you can find it here.
Here are our Top 5 picks about the Dell Vostro 3591.
You can check the prices and configurations in our Specs System: https://laptopmedia.com/series/dell-vostro-15-3591/
3 reasons to BUY the Dell Vostro 3591
1. Pleasant price tag
This laptop is one of the cheapest ways to have a fast 10nm Intel CPU. Yes, that's an all-plastic device but the low price justifies some of the cons and this thing can be snappy with the right CPU "ticking" inside. If you need more graphics power, the NVIDIA GeForce MX230 is available for configuring.
2. Decent amount of extras
Let's see what we have here – NVMe support, a 2.5″ SATA slot, an SD card reader, and two RAM DIMMs. Well, this doesn't sound bad, especially for an inexpensive device.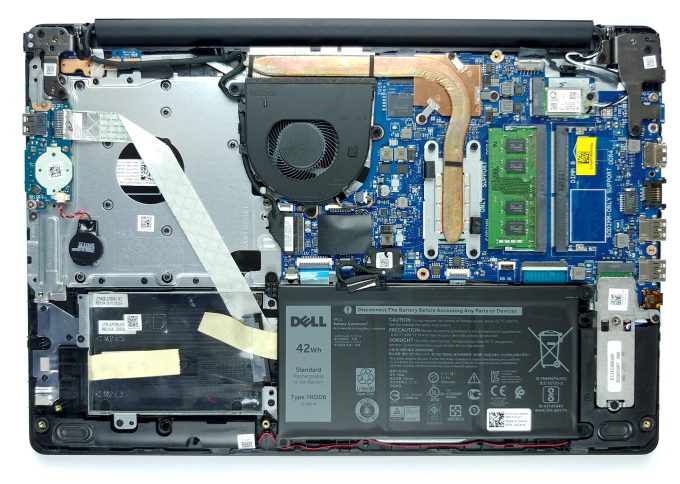 3. Ice Lake inside
If you need one of the top dogs among the Ice Lake processors – the Intel Core i7-1065G7, well, you can have it with Dell Vostro 3591 and the price will not empty your wallet entirely.
2 reasons not to BUY the Dell Vostro 3591
1. Bad screen
Well, buying an affordable device means that it'll come with some disadvantages as well. In our case, one of them is the bad screen of the Dell Vostro 3591. It's a 1080p TN panel with a model number BOE F5KW1-NT15N41 (BOE08E7). The viewing angles are terrible, the contrast ratio is too low – 300:1, and the sRGB color coverage is one of the lowest that we have seen – 49%.
Out of the box, the display is very color inaccurate but with our "Design and Gaming" profile it becomes usable for daily work. But hey, at least the screen is PWM-free sou you can use it safely.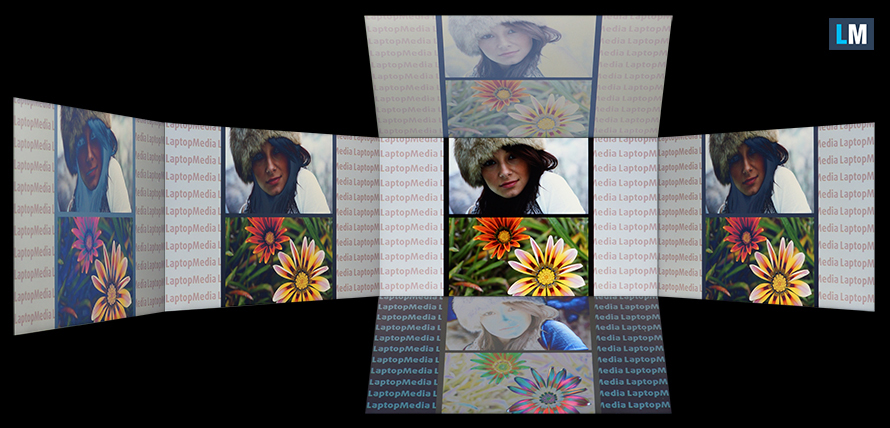 2. Short battery life
The battery capacity is on the low side and maybe that's why battery life isn't something special – a bit above 6 hours of Web browsing and over 5 hours of video playback. This is a low result for our requirements for decent battery life.