Top 5 reasons to BUY or NOT buy the Dell Latitude 5401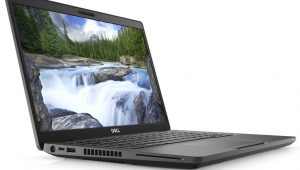 The Dell Latitude 5401 is a similar device to Latitude 5400 but unlike the latter the 5401 model can be configured with more powerful processors – up to six cores. This device features goodies like a lot of connectivity options, optional fingerprint reader and IR face recognition alongside Thunderbolt 3 support. For a 14-incher this Lattitude notebook offers a lot of power and extras. Let's check its advantages and drawbacks.
Today we are presenting to you our Top 5 picks about the Dell Latitude 5401.
You can check the prices and configurations in our Specs System: https://laptopmedia.com/series/dell-latitude-14-5401/
3 reasons to BUY the Dell Latitude 5401
1. The body
The build is very sturdy, the body is build of carbon which isn't very common these days. The look is pretty neutral – typical for a Lattitude laptop.
2. Battery life
The big 68Wh battery unit is able of 14 hours of Web browsing and over 10 hours of video playback – not bad for a laptop "armed" with a six-core i7-9850H.

3. Coffee Lake CPUs
This notebook can be configured with powerful Coffee Lake processors like i7-9850H, i5-9400H, or i5-9300H. Those are H-series CPUs, which means high frequencies, big cache sizes, and high TDP values that lead to sustained clocks during long and heavy loads. Our test device is equipped with an i7-9850H and UHD 630 – it's always snappy. By the way, the latter relies on its integrated iGPU – a very rare case, a 6-core Coffee Lake CPU with iGPU only, no dedicated graphics. This is an interesting configuration.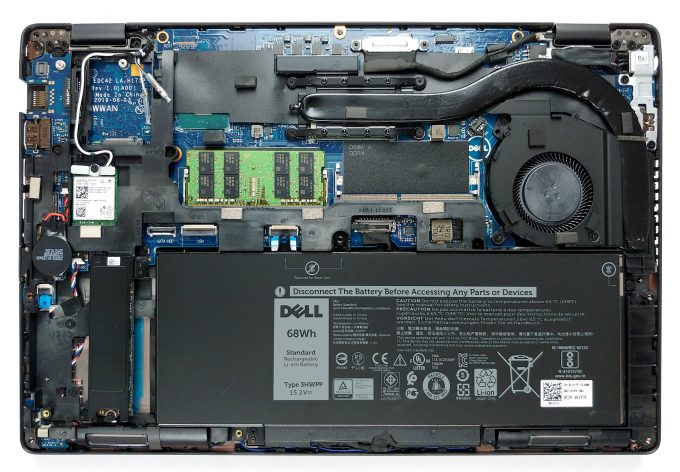 2 reasons not to BUY the Dell Latitude 5401
1. The screen
The screen (BOE NV14N4F-HN4TM BOE07BB) has an acceptable contrast ratio – 1220:1 (1150:1 after profiling) and good viewing angles. There are some drawbacks too – the panel covers only 51% of the sRGB color gamut and uses aggressive PWM for brightness adjustment (fixed by our Health-Guard profile).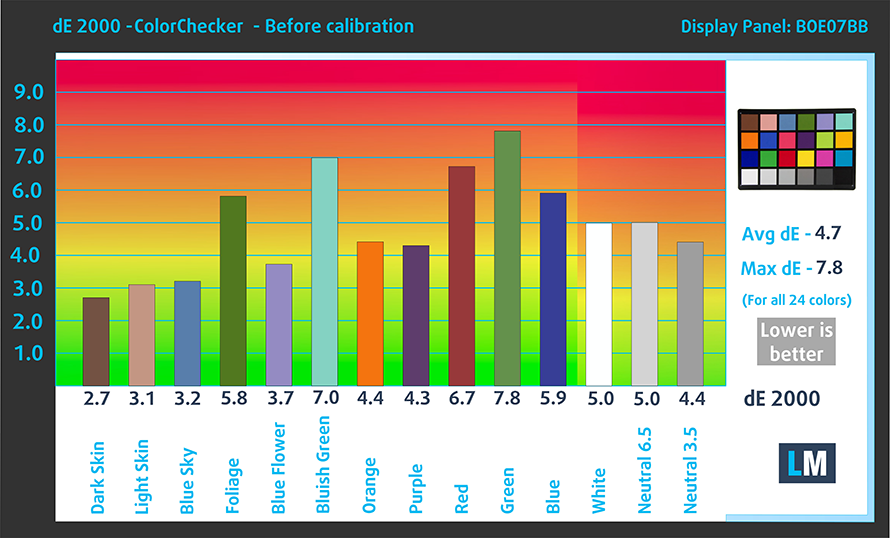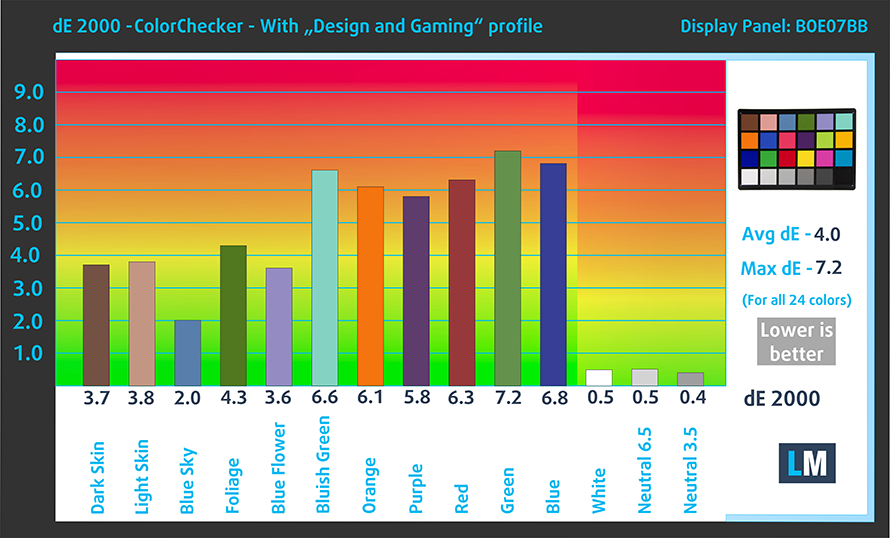 2. The cooling
Thank god that there isn't a dedicated GPU inside of the laptop because it will heat up the internals additionally and the CPU is already hot-enough during heavy loads. The i7-9850H reaches 98°C when it's stressed. The cooling fan (yes, one fan only) spins like crazy and produces a lot of noise but at the same time, at least the surface of the laptop is cool – 43.1°C (comfortable to work).
Average core frequency (base frequency + X); CPU temp.
| Core i7-9750H (45W TDP) | 0:02 – 0:10 sec | 0:15 – 0:30 sec | 10:00 – 15:00 min |
| --- | --- | --- | --- |
| Dell Latitude 5401 | 2.98 GHz (B+15%)@ 98°C | 2.66 GHz (B+2%)@ 98°C | 2.26 GHz @ 98°C |