Top 5 reasons to BUY or NOT buy the ASUS ZenBook 15 UX533!
ASUS ZenBook 15 UX533 is a premium thin-and-light 15-incher (1.59 kg / 3.5 lbs; 17.9 mm / 0.7″). Its body is entirely made out of aluminum. It's clearly targeted at people looking for a classy business notebook and it did very well in our tests. You can take a look at our in-depth review but if you'd like to see the most important pros and cons only, here they are…
You can check the prices and configurations in our Specs System: https://laptopmedia.com/series/asus-zenbook-15-ux533/
4 reasons to BUY the ASUS ZenBook 15 UX533
1. Beautiful design
As we already said, ASUS ZenBook 15 UX533 is very thin and light. It also has narrow bezels so although its screen is 15.6-inch the notebook looks like a 14-incher. The all-aluminum chassis makes it look premium.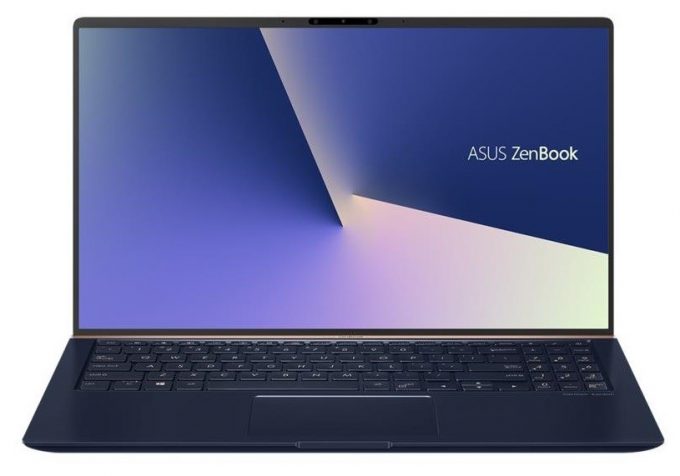 2. High performance
You wouldn't expect high performance from a notebook 17.9 mm thick but UX533 will surprise you. This is the fastest Core i7-8565U we've tested so far and you can easily see the reason in our Temperatures and Comfort section in our review – the cooling system is great. Moreover, UX533 has configurations with up to GTX 1050 Max-Q which means that this laptop is suitable not just for content creators but even for gaming.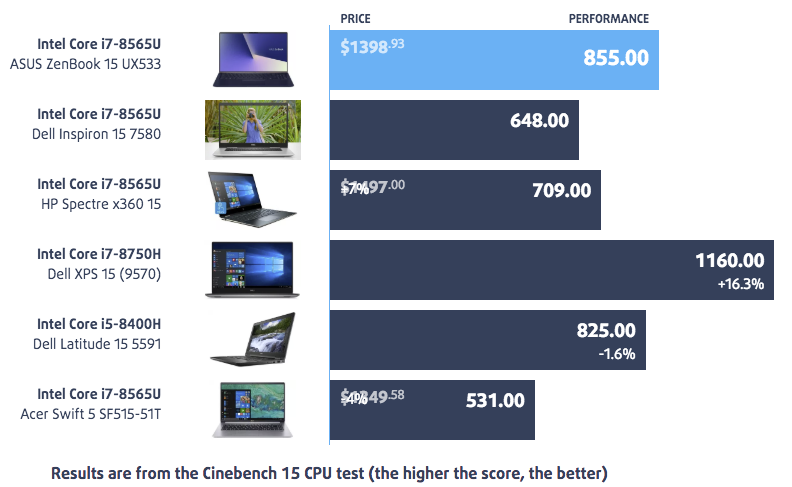 3. Long battery life
14 hours at one charge? We already shared our thoughts on that. It's amazing. This is one of the best notebooks on the market in terms of battery endurance. That's somehow expected given the ULV processor and the massive 73Wh battery unit.
4. Great screen
92% coverage of the sRGB color gamut (CIE1976), 1100:1 contrast ratio, DeltaE=2.2 (with our Design & Gaming profile). It's a bit outside the norms for professional work with graphics but it will do a pretty good job for on-the-go presentations/tasks.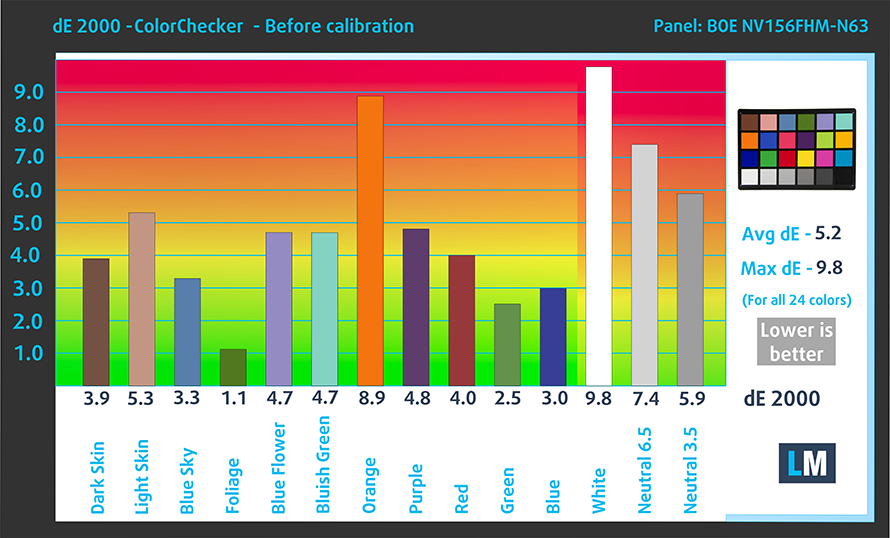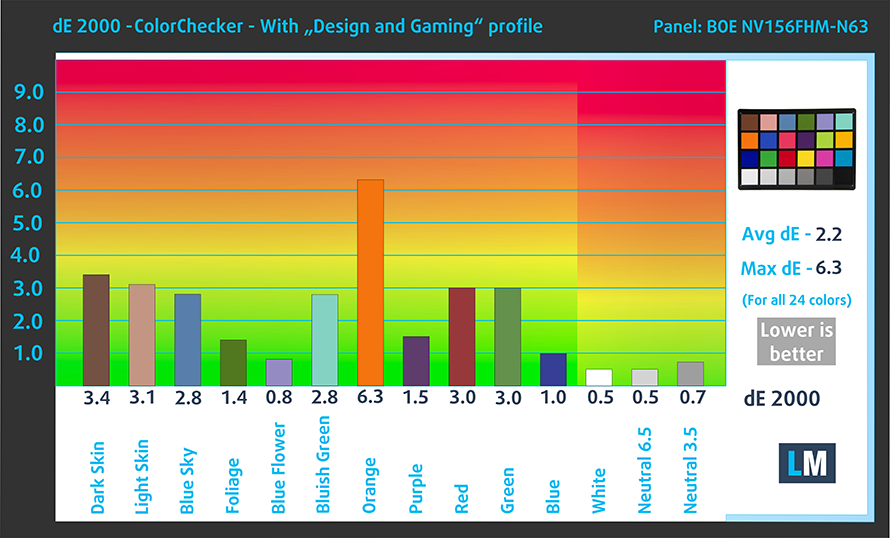 For those who don't plan to use it for color sensitive work, the good news is that the panel doesn't use the harmful PWM for controlling the screen brightness. However, if you'd like to protect your body further, consider our Health-Guard profile.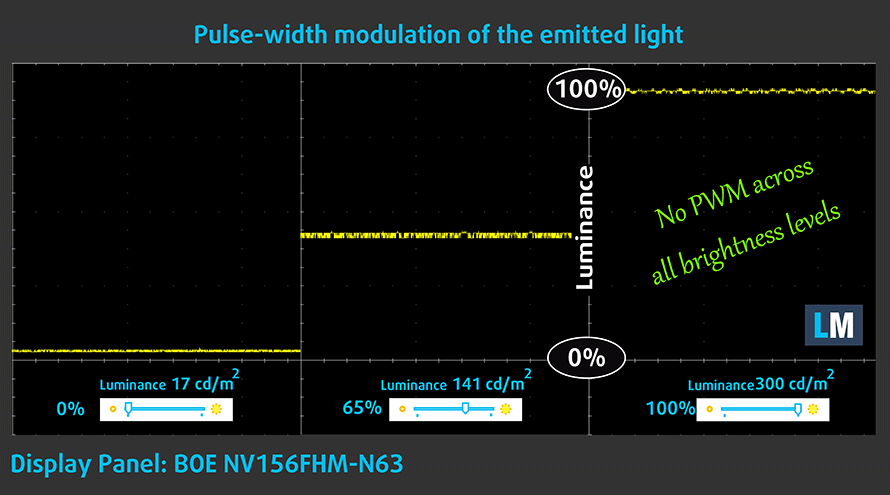 1 reason NOT to buy the ASUS ZenBook 15 UX533
1. Not sturdy enough, gets fingerprints
Yes, it looks premium and it's beautiful. But it should've been a bit more sturdy and solid – we noticed that you don't have to be Ronnie Coleman to bend the body. Also, it easily gets fingerprints. Of course, these problems aren't that serious but we have the right to be demanding given the $1000+ price of the notebook.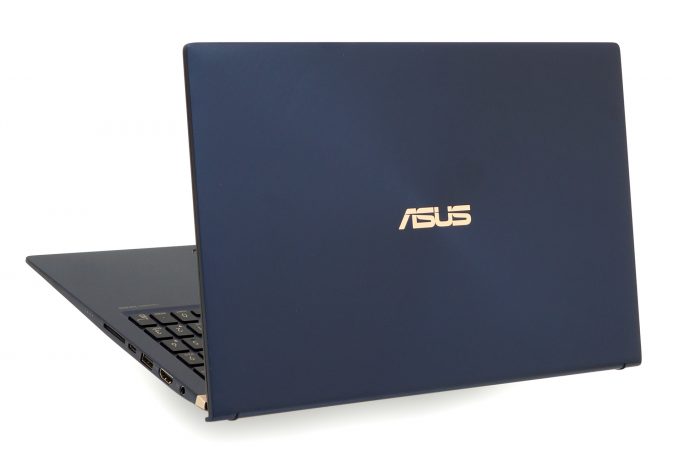 You can check the prices and configurations in our Specs System: https://laptopmedia.com/series/asus-zenbook-15-ux533/