Top 5 Reasons to BUY or NOT buy the ASUS VivoBook Pro 15 N580VD!
In this article, we are going to evaluate the top 5 advantages and drawbacks of the ASUS VivoBook Pro 15 N580VD. We have already published a detailed review of the notebook and if interested, you can check it over HERE.
Follow this link for all available ASUS VivoBook Pro 15 N580VD configurations: http://laptopmedia.com/series/asus-vivobook-pro-15-n580/
4 reasons to buy ASUS VivoBook Pro 15 N580VD
1. Good build – aluminum design and rigid construction
The chassis of the device incorporates mostly aluminum which contributes to the overall sturdiness.

2. Above average IPS display
You will not be disappointed in terms of image quality as the IPS display provides decent contrast ratio and quite good sRGB coverage. In addition, our custom profiles can further improve the overall color accuracy as well as get rid of certain issues such as color deviation and PWM.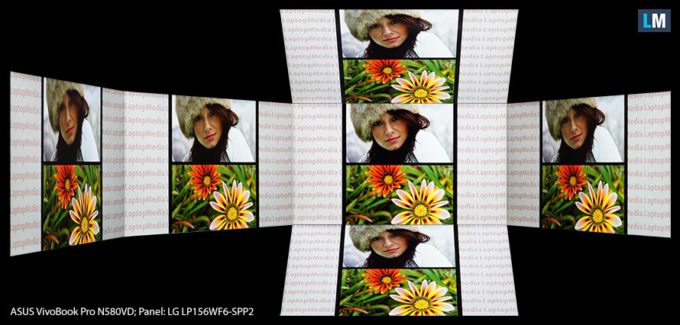 3. Reliable cooling system
ASUS VivoBook Pro 15 N580VD features a fairly efficient cooling system which can cope with the hardware pretty well. The extreme stress tests we have conducted show that the cooling solution is reliable in the long run.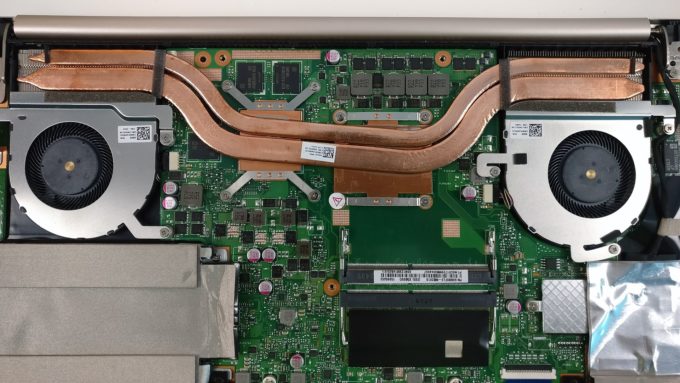 4. Good price/performance ratio
ASUS has achieved a good balance between price and performance offering a power-efficient chip that will handle seamlessly all tasks.
1 reason NOT to buy ASUS VivoBook Pro 15 N580VD
1. The display uses PWM for regulating brightness (our Health-Guard profile fixes that)
Unfortunately, the most major drawback of this machine is that it features a PW-modulated screen. However, as the operating frequencies are high, only users with sensitive eyes may feel the negative impact. We strongly recommend using our Health-Guard profile that not only eliminates PWM but also reduces the harmful Blue Light emissions.

You can read the detailed review over HERE.
All ASUS VivoBook Pro 15 N580VD configurations