The UHD model of the Acer Aspire V 17 Nitro BE (VN7-793G) uses the same high-quality panel as the Predator 17 and 17X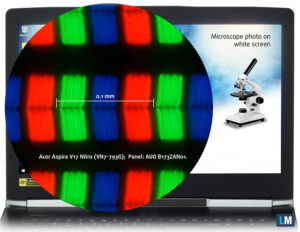 What's the big deal with the UHD variant of the new Acer Aspire V 17 Nitro Black Edition you may ask? Well, apart from the fact that it's considerably more expensive than last year's model, it's main focus isn't on gaming. Instead, the new Nitro BE is aimed at the more sophisticated type of users like architects and designers, who require a little bit more power under the hood without sacrificing mobility.
But along with these main features, the new Nitro offers an amazing 4K UHD display option as well. It's a familiar IPS panel featuring the latest Quantum Dot technology also used in the UHD Predator 17 and 17X configurations. It has a lot to offer – high maximum brightness, high contrast ratio, 100% sRGB and Adobe RGB coverage, fairly accurate color reproduction out of the box and now PWM across all brightness levels. You can check out the full review of the notebook where we've looked into the display's properties more closely.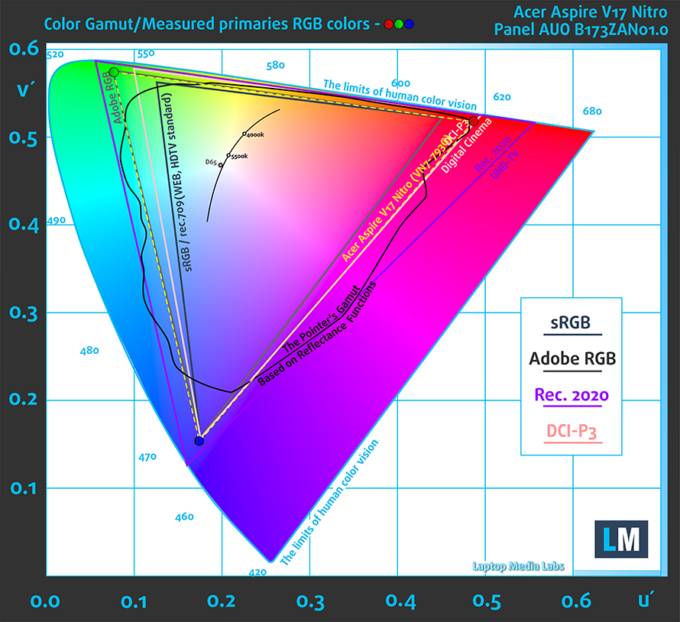 Still, if you are planning on using the notebook for color-sensitive work, we strongly recommend purchasing our custom display profiles as well because they let you take advantage of the full potential of the screen. Color accuracy is further improved, white balance is adjusted, the gamma curve is corrected while the Movie and Gaming Nights profile is optimized for multimedia and gaming.