The new MSI WE73 series for engineering, 3D modeling, designing – prices, specs, features and configurations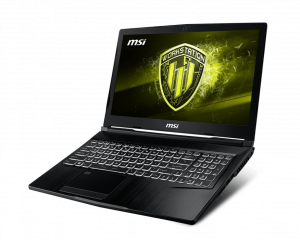 Another week has come and we are ready to talk about what's new in the laptop world. Today we are looking at a pretty attractive series – the MSI WE73. It boasts something on the inside which distinguishes it from other machines in this price range.
You can check its in-depth specs and more information here: https://laptopmedia.com/series/msi-we73/
Performance-wise, this elegant gaming machine relies on either an Intel Core i7-8750H or Intel Xeon E-2176M. The former occupies the 4th position in our Top Laptop CPU ranking while the latter is a server-grade processor. In other words, you will not have any worries when it comes to computing power. What's even more interesting and sets this series apart from others, is the GPU – we are looking at an NVIDIA Quadro P3200 (Laptop, 6GB GDDR5) or NVIDIA Quadro P2000 (Laptop, 4GB GDDR5). The Quadro cards are suitable for professionals due to their great reliability. Thus, the combination of a Xeon CPU plus a Quadro graphics chip makes this laptop great for engineering, 3D modeling, designing, and more.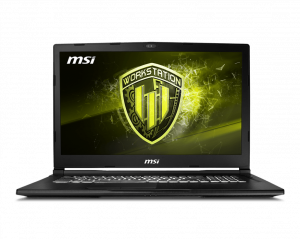 Storage-wise, we are looking at up to 2000GB SSD + up to 1000GB HDD which is more than enough – you get speedy transfer thanks to the SSD, and space to put larger files on the HDD. Additionally, the laptop allows for up to 32GB of RAM – again, more than enough. Last but not least, the manufacturer has included two display options – a 17.3", 4K UHD (3840 x 2160), IPS panel and a 17.3", Full HD (1920 x 1080), 120 Hz, TN one. The second one is appropriate for people who would also like to play some games as it has a fast refresh rate. You may also wish to know that the starting price of this notebook is $2249.00.
We should also briefly touch upon the subject of its competitors. The major ones are the HP ZBook 17 G5 series, a tad more affordable, the Lenovo ThinkPad P72, and Dell Precision 17 7730.
You can check all available configurations and detailed specs in our Laptops Specs system: