The Lenovo Legion Y720 shares the same panel with its more affordable sibling, the Legion Y520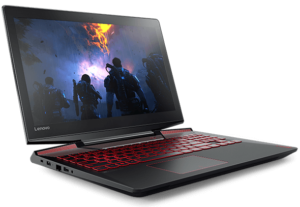 When buying an expensive 15-inch gaming laptop with powerful hardware, you would expect an excellent multimedia experience to come with it. However, Lenovo's seemingly excellent gaming machine lacks one important feature – a good IPS panel. Sure, everything other than the display, the Legion Y720 delivers but the lackluster IPS panel will surely be a deal breaker to a large number of users.
You can find the available configurations and their prices here: http://amzn.to/2rgV3Jq
Our tests confirm what we've suspected from the beginning – the panel is LP156WF6-SPK3 and it's manufactured by LG. The same panel can be found in the considerably more affordable Legion Y520. While the display fits the latter's standards, the same does not apply to such high-end machine.
The results speak for themselves – merely 51% sRGB coverage, 820:1 contrast ratio and really inaccurate color reproduction. At least the maximum brightness seems to be enough even for conditional outdoor use – 311 cd/m2. In any case, the contrast and the sRGB coverage isn't enough for a laptop at this price range but if you wish to correct some of the flaws, our custom profiles will make the most out of this panel by largely improving color accuracy, color temperature, gamma and reduce the negative blue light emissions. Since the notebook's display is the same as the one on the Y520, the profiles are absolutely compatible and you can find them here.