The Intel Core i5-7440HQ makes it into top 20 in our CPU ranking system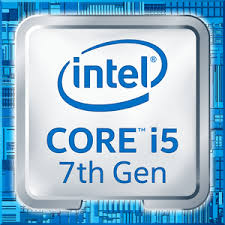 We've recently added a new CPU to the ranking table – the quad-core Intel Core i5-7440HQ. This is mainly a business-focused CPU as it supports all of Intel's vPro features but it's also pretty powerful making it suitable for mobile workstations. And this is exactly where we found it – in Dell's 15-inch workstation, the Precision 15 3520.
Anyway, synthetic benchmark tests show that the processor is the fastest mobile Core i5 processor so far and even beats the Core i5-7300HQ with roughly around 5 to 10% better scores in our benchmark tests due to the significantly increased clock speeds. For comparison, the Core i5-7440HQ is clocked at 2.8 – 3.8 GHz (similar to the Core i7-7700HQ) while the Core i5-7300HQ runs at 2.5 – 3.5 GHz. But since both chips lack the much-needed Hyper-Threading feature, the performance difference between the two isn't huge.
You can check out our CPU rankings here (at the time of writing, the Core i5-7440HQ takes the 18th place) and you can also look for laptops equipped with this processor here.
Detailed information and specs about the Core i5-7400HQ can be found here.