The cheapest NVIDIA GeForce GTX 1060-powered notebooks you can find right now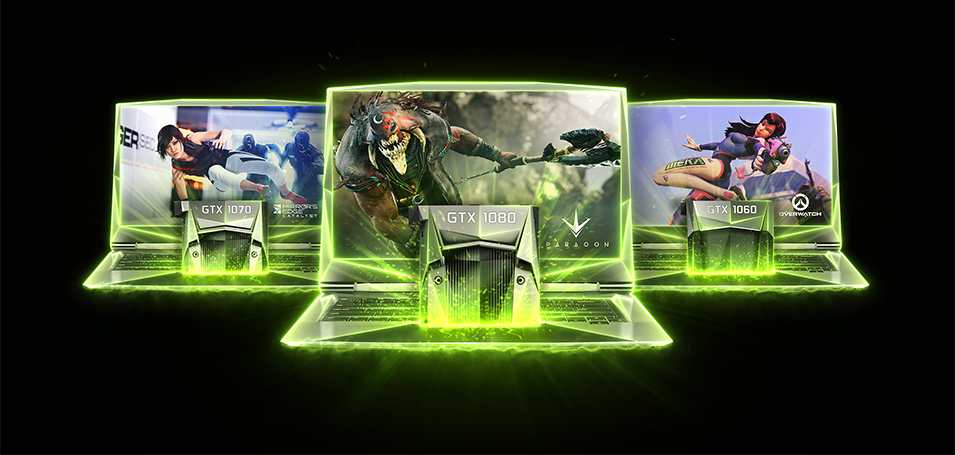 Finally, a slew of Pascal-powered notebooks are on sale and users have the choice to go with MSI, ASUS or other not so popular brands like Clevo and Sager. We've tried to gather a short list of notebooks that are fit for users on a tight budget. Despite the low price, however, you will get a desktop-like performance in a smaller form factor with the new GTX 1060 so it seems like a good bargain.
17-inch: Sager NP8172, Clevo P670RP6, ASUS ROG GL702, MSI GE72VR Apache Pro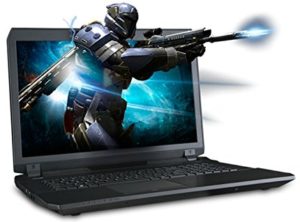 Let's start with the 17-inchers. The lead takes the XOTIC Sager NP8172 – a little-known notebook with all the beefy specs you'd expect from a popular flagship gaming laptop. It's equipped with Intel Core i7-6700HQ CPU, NVIDIA GeForce GTX 1060 with 6GB of GDDR5 VRAM, 8GB of dual-channel DDR4-2400 RAM. Storage options are a little tricky – you can choose between two 2.5-inch drives (HDD or SSD) in RAID 0/1 setup or use them as two separate storage devices or you can go with the usual setup of one 2.5-inch HDD + one M.2 PCIe NVMe SSD. If the NVMe support isn't of great importance to you, the setup can be configured with a normal 2.5-inch HDD plus 2x M.2 SATA SSDs again in RAID 0 or 1 setup. The display is the usual Full HD resolution with matte finish but there's no word whether the screen supports the much-needed G-Sync technology or does it use a TN or an IPS panel. Nonetheless, the official page of the notebook says the display is indeed IPS with G-Sync included. The system starts at $1 329 and can be found on Amazon.com.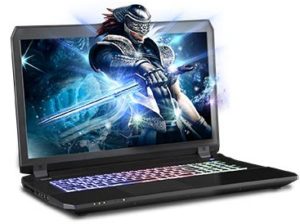 A close second is Clevo's Prostar P670RP6 with identical specs to the aforementioned notebook – Full HD (no word of IPS or G-Sync again), Core i7-6700HQ paired with 8GB of DDR4-2400 RAM and the GTX 1060 with 6GB GDDR5 memory. The price is $1 349 for the base model (only 2.5-inch HDD) and if you like the price but need the extra RAM or storage, the system can be configured with up to 64GB RAM and a 512GB PCIe NVMe SSD to go along with the standard 1TB HDD.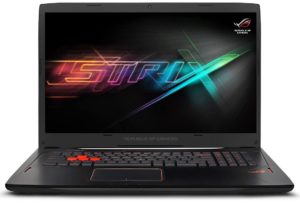 The next one costs just $50 more at $1 399 but offers more RAM, better display and it's considerably lower in weight and size. We are talking about the refreshed version of the ASUS ROG GL702 with GTX 1060, Core i7-6700HQ and 16GB of DDR4-2133 RAM. And of course, the display is Full HD IPS with G-Sync support. You can check out our review of the 15-inch model with GTX 970M here while we are working on obtaining a unit with the GTX 1060.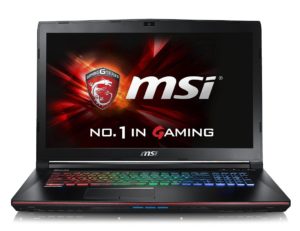 Finally, the fourth place is taken by the MSI GE72VR Apache Pro, which costs just $10 more compared to its ASUS rival but offers a 128GB M.2 SSD to go along with the 2.5-inch 1TB HDD (7200 rpm). The SSD, however, isn't listed as PCIe NVMe or SATA so we don't know for sure. Another thing is that the laptop sports 12GB of DDR4-2133 RAM so this comes as an especially good bargain. For just around $60 more – compared to the Clevo and Sager solutions – the MSI model sports an SSD and more RAM. The only drawback would be the absence of G-Sync support.
15-inch: Clevo Prostar P650RP6, XOTIC Sager NP8151-S2, ASUS ROG GL502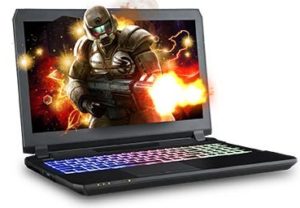 On the 15-inch front, things are almost the same but this time, the lead takes the Clevo Prostar P650RP6 (the 15-inch version of course) with Full HD display – supposedly TN panel – Core i7-6700HQ, GTX 1060, 8GB of DDR4-2400 RAM and the standard 1TB HDD. Configurations go up to 512GB PCIe NVMe SSD + 1TB HDD and 64GB of DDR4-2400 RAM. The base configuration sells for $1 299 and for just $60 more you can get one with M.2 SATA SSD.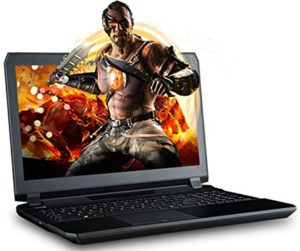 After the Clevo solution, prices start to go higher. The XOTIC Sager NP8151-S2 (or practically the Prostar P650RP6) is offered for $1 369 but what's interesting about this version is that it sells only with an SSD. The base model offers only 256GB SATA SSD but can be configured with an NVMe variant for $40 more. Again with a TN panel and the usual CPU/GPU/RAM configuration as listed above.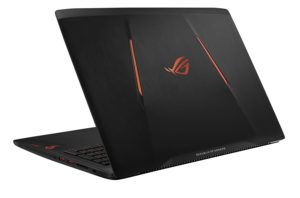 And last but not least, the ASUS GL502, which we talked about earlier, is offered with a GTX 1060 as well, 16GB of DDR4-2133 RAM, 1TB HDD and the Core i7-6700HQ running the show. Full HD IPS panel with G-Sync support is again the order of the day but you will have to pay a little bit more – $1 399. We are sure the refreshed variant will be much better than the model we reviewed a few weeks back because NVIDIA promises better thermals and considerably higher performance than the previous generation.
You can browse for more 1060-powered laptops on Amazon.com but you will mostly find Clevo/Sager-dominated market with some ASUS notebooks here and there.