[Specs, Info, and Prices] The MSI Modern 14 (B5Mx) and Modern 15 (A5Sx) offer the latest hardware from AMD, but there is a catch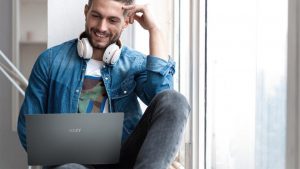 The Modern lineup from MSI has really done wonders for the Taiwanese manufacturer. What was previously a gaming-oriented brand has now become so expanded, with workstation, creator, and business devices.
Today we are here to talk about two of the most recent Modern devices, which bring performance and portability, along with a sophisticated and premium build, which isn't easy to find at this price point.
Today, we take a quick look at the MSI Modern 14 (B5Mx) and Modern 15 (A5Sx).
The MSI Modern 14 (B5Mx) and Modern 15 (A5Sx) are available right now with a starting price of US$699.00.
Full Specs: Modern 14 (B5Mx) / Modern 15 (A5Sx)
MSI Modern 14 (B5Mx) configurations:
MSI Modern 15 (A5Sx) configurations:
Design
The laptops are made entirely from aluminum, which should leave them sturdy enough to handle the daily abuse that laptops generally go through. Furthermore, the laptops have passed the MIL-STD-810G tests, which put the devices through hell, including vibration, humidity, drop, and extreme temperature tests. The design is sleek and matches the business aesthetic. MSI has also redesigned its logo, to better match the wider, non-gaming audience. The new logo can be found on the lid and the bottom bezel. You can see a lid mechanism that lifts up the base, delivering better airflow and improving the ergonomics.
The portability here is on a great level, with the Modern 14 weighing 1.30 kg, while the Modern 15 is 300 grams heavier. Both laptops have a thin exterior, with a thickness of 18.1 mm for the Modern 14 and 18.9 mm for the Modern 15. There are three color options: Carbon Gray, Urban Silver, Bluestone.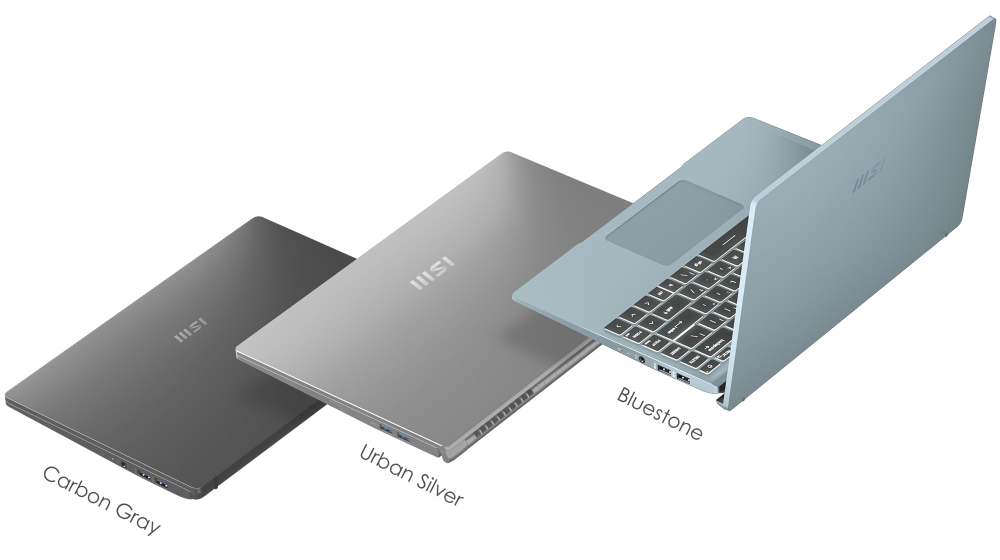 Display
Both laptops come with a Full HD IPS display, with a diagonal of either 14 or 15.6 inches. The qualities of the displays are as of now, unknown, and while we have tested previous Modern laptops, some of them come with near full or half sRGB coverage.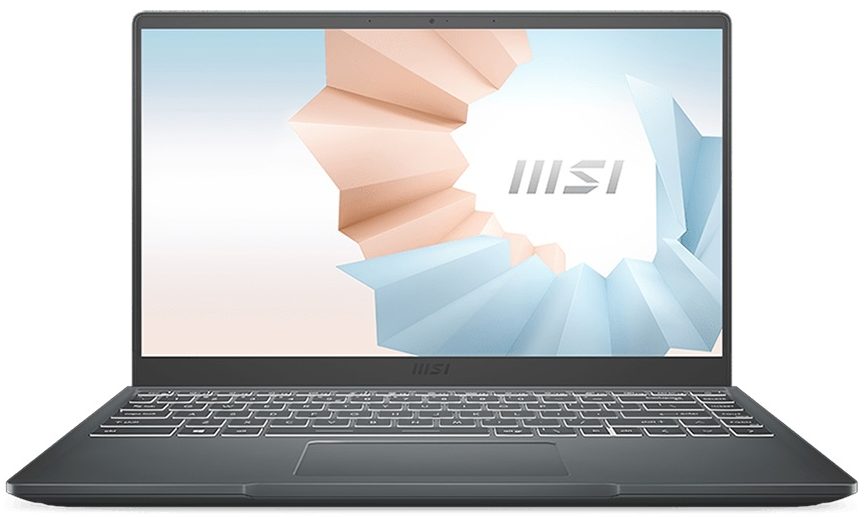 Specifications and features
The specs sheet is pretty simple on both laptops. You get to choose between two processors, the Ryzen 5 5500U and the Ryzen 7 5700U. Both of them offer good performance and can definitely handle decently heavy workloads. The catch with these chips is that they still use the Zen 2 architecture while bearing the 5000-series name. So, these processors are basically the Ryzen 5 4600U and the Ryzen 7 4800U, with a slight increase in the boost clock speed. These chips are outfitted with the RX Vega 7 and Vega 8 integrated graphics, which do a fine job at basic stuff and can handle a fair bit of gaming, with mainly esports titles in mind.
The laptops come with a backlit keyboard, stereo speakers, Wi-Fi 6, and Bluetooth 5 support. MSI provides decent software support, with its MSI Center, which offers app optimization, system diagnosis, and active noise cancelation.
All MSI Modern 14 (B5Mx) configurations:
All MSI Modern 15 (A5Sx) configurations: