[Specs, Info, and Prices] The Dell Inspiron 14 7415 (2-in-1) is a business convertible with style and flair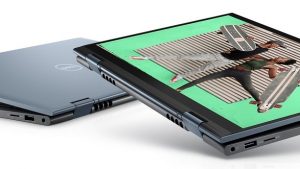 It's no secret that convertibles are starting to become more and more popular. They appeal to many people due to their versatility and as technology progresses, the few shortcomings and faults of the convertible form factor are getting ironed out. Dell, with their redesign of the Dell Inspiron lineup, introduced a modern-looking convertible, with a fairly heavy price tag. Fortunately, it seems to also come with the performance and style to back it up. The device in question is called the Inspiron 14 7415 (2-in-1). and today we will take a look at it and see if it is worth your precious time and $$$.
Today we are giving you our quick overview of the Dell Inspiron 14 7415 (2-in-1).
The Dell Inspiron 14 7415 (2-in-1) will be available this month with a starting price of $700-$800.
Dell Inspiron 14 7415 (2-in-1): Full Specs 
Design
Looking from the pictures, we can see that this is a thin and stylish laptop, with a premium build quality, or at least it should be, as convertibles are somewhat more prone to damage due to their design. It has a unibody design, from what appears to be metal, which is great. The display is also covered in glass, which provides a great level of scratch resistance, which is very important for a device, in which the display is an input device in itself. Weighing 1.56 kg and being just 17.9 mm tall, this is a portable device, that you can carry wherever you please.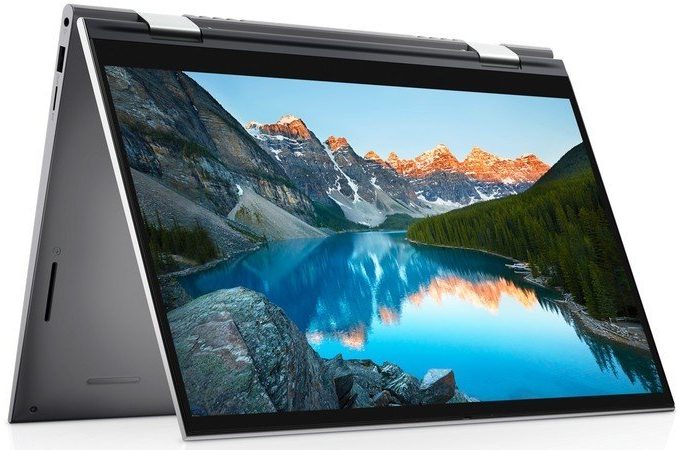 Display
The display of choice here has a diagonal of 14 inches and a Full HD resolution. The panel uses IPS technology, which ensures vibrant colors and punchy images. The Full HD resolution at this size will give you a very detailed image with a high enough PPI. Let's hope that at this price point you get a screen with high color coverage and accurate colors, which will make the device a steal among artists and creators.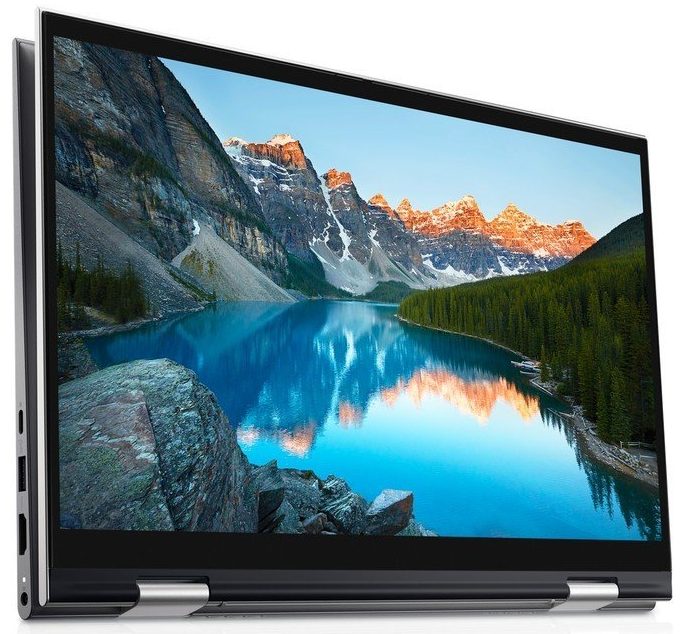 Specifications and features
The machine is powered by the Ryzen 5000 U-series processors, but not the ones that we would have wanted. The CPUs in question are the Ryzen 5 5500U and The Ryzen 7 5700U, which are just the Ryzen 5 4600U, and Ryzen 7 4700U in disguise. While they have a new name, they use the old Zen 2 architecture. Now, that's not necessarily a bad thing, as the Zen 2 processors still have a lot of power and rival their Tiger Lake opponents. Still, it would be amazing if, in the near future, Dell relaunched the device with the Zen 3-based Ryzen 5000 U-series chips.
The Ryzen CPUs come with the Radeon RX Vega 6 and 7 iGPUs, which offer good performance, but not on the same level as the Iris Xe Graphics that are inside the Tiger Lake chips. In terms of I/O and features, the laptop comes with two USB Type-A 3.2 Gen.1 ports, one USB Type-C 3.2 Gen.2 port, an HDMI connector, and a 3.5 mm audio jack. Furthermore, it supports Wi-Fi 6, Bluetooth 5 and has a stereo speaker setup as well as a Dual-Array microphone.
Dimensions
321.50 x 211.35 x 16.32 ~ 17.93 mm (12.66" x 8.32" x 0.64")
Price
Starting at $659.99
All Dell Inspiron 14 7415 (2-in-1) configurations: