[Specs, Info, and Prices] Samsung Galaxy Chromebook 2 360 (12.4″) – Tiny and good-looking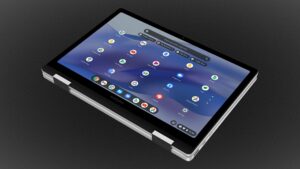 Samsung is already in on the laptop game, but it sticks mostly to thinner and more portable machines. They also offer Chromebooks, and today we'll be talking about one of them. The Galaxy Chromebook 2 360 is a convertible with ChromeOS and a decently low price that looks good and can be a perfect mobile companion for a university student to take notes on and enjoy movies and videos in his free time.
Today we're giving you a quick overview of the Samsung Galaxy Chromebook 2 360 (12.4″).
The Samsung Galaxy Chromebook 2 360 (12.4″) is available now with a starting price of $429.99.
Samsung Galaxy Chromebook 2 360 (12.4″): Full Specs
Design
The design is very simple, with a silver finish that looks exquisite. The bezels around the panel are black, while the screen itself is covered by glass. Samsung doesn't say what material it uses for the body, however, we would certainly like to see some metal, maybe on the lid. The base is black as well, storing a minimal keyboard that feels very Samsung-y. When closed, the device looks like a slab of metal, thanks to its rounded corners and sharp edges. On the back, there are both Chromebook and Samsung logos. The thing weighs only 1.28 kg and has a profile of 17 mm, which is pretty good if you ask us.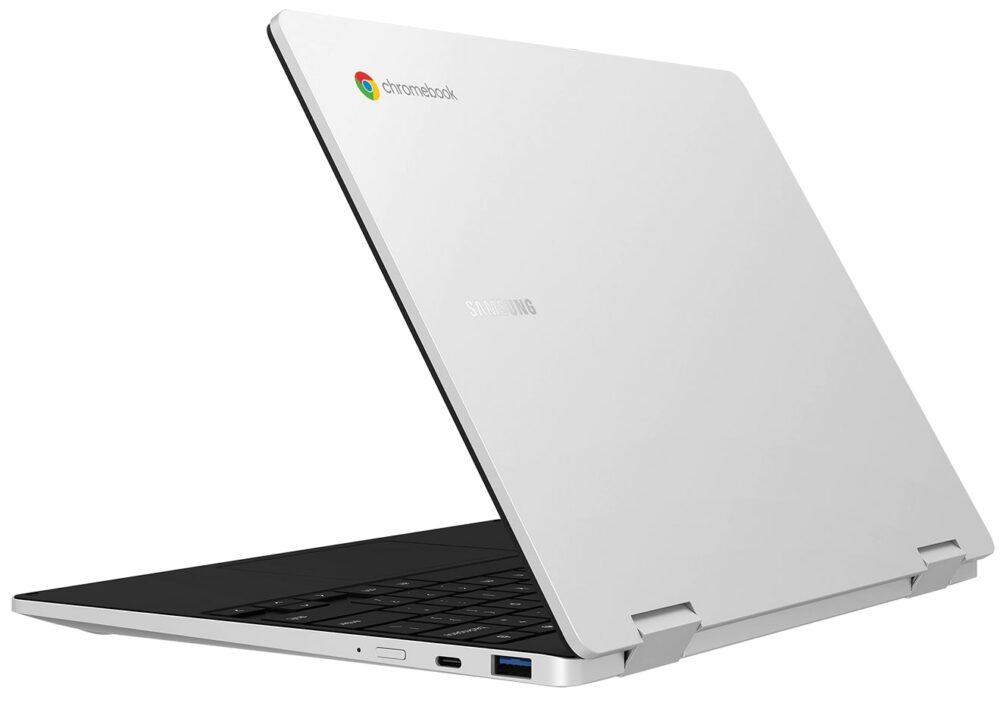 Display
The display is of good quality, with a 16:10 aspect ratio, an IPS panel, and a QHD+ resolution, which will undoubtedly make for a vibrant and crispy image at just a 12.4-inch diagonal. It has a peak brightness of 340 nits, which is plenty for indoor use and just right when using the laptop outside.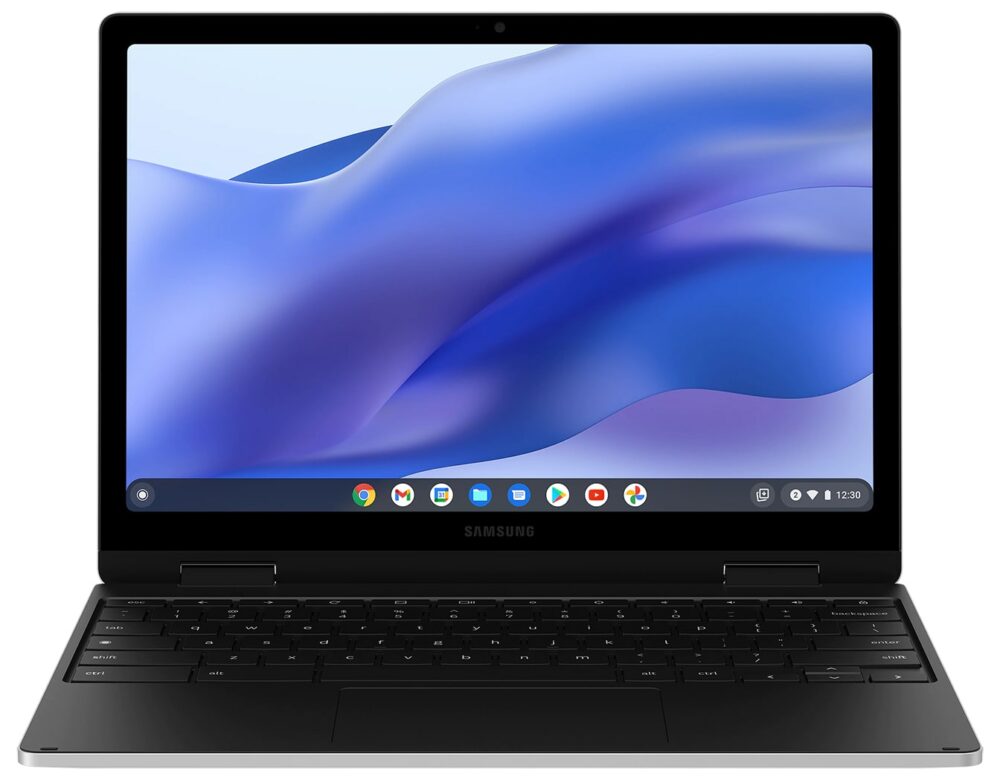 Specifications and features
The Chromebook is powered by the Intel Celeron N4500 with two cores and two threads. Paired with its integrated graphics, you can do basic work on it like browsing the web and endless media consumption, however, anything more and you will experience struggles, even if ChromeOS is as light as it is. One advantage to having a 6W CPU is its efficiency, so the 45.5 Wh battery pack can stretch its legs and last for a whole day. While there's no space on the base for front-firing speakers, you don't really need them, since when you fold the laptop they will be positioned right at you.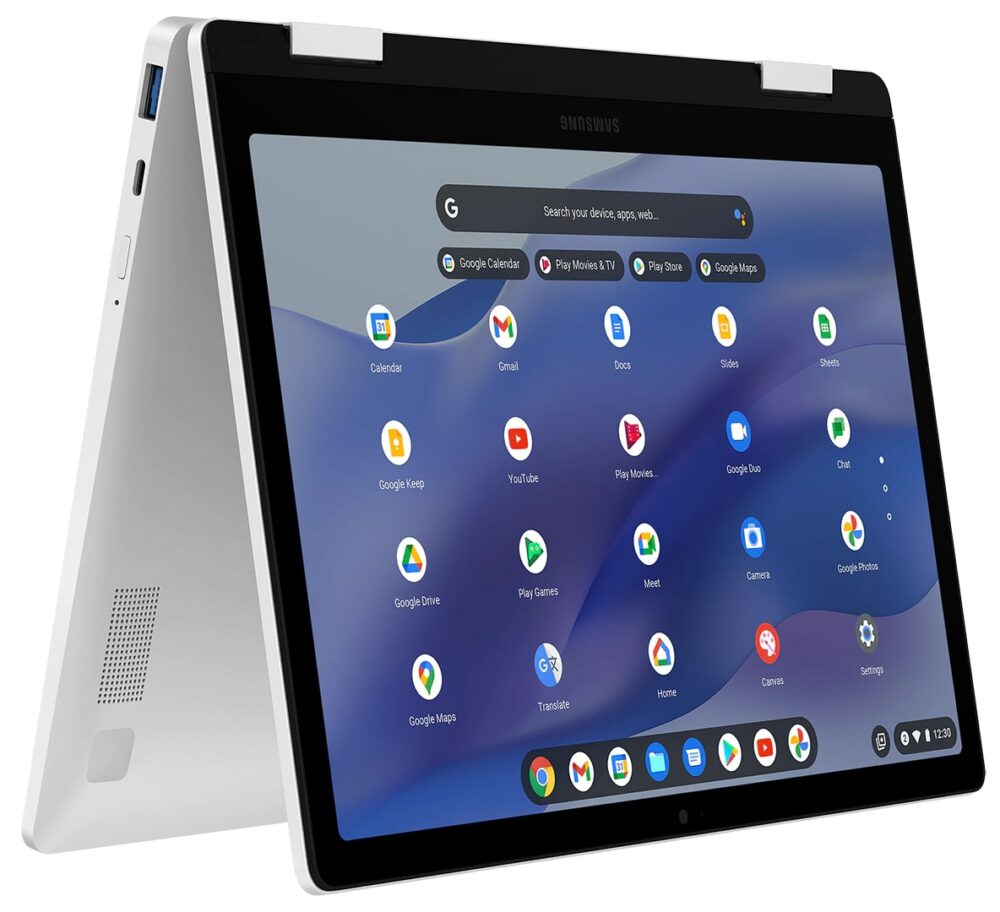 All Samsung Galaxy Chromebook 2 360 (12.4″) configurations: