[Specs, Info, and Prices] Samsung Galaxy Book2 Pro (13.3″) and Book2 Pro (15.6″) – everyone can take advantage of these two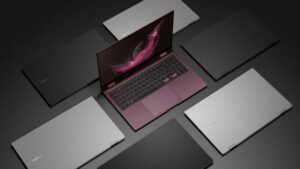 Samsung has never shied away from building premium notebooks, and they strike once again, this time with the Galaxy Book2 Pro, which comes in two variants, which mostly vary in their screen sizes. The notebooks are kept as light as possible, while also not sacrificing that much performance, offering the middle ground of Intel's new Alder Lake family, the P-series, which has a TDP of 28W.
Today we are giving you a quick overview of the Samsung Galaxy Book2 Pro (13.3″) and Galaxy Book2 Pro (15.6″).
The Samsung Galaxy Book2 Pro (13.3″) and Galaxy Book2 Pro (15.6″) are available now with a starting price of $1,249.99 and $1,349.99, respectively.
Full Specs: Samsung Galaxy Book2 Pro (13.3″) / Galaxy Book2 Pro (13.3″)
Samsung Galaxy Book2 Pro (13.3″) configurations:
Samsung Galaxy Book2 Pro (15.6″) configurations:
Design
These are premium machines, so they get premium materials for their bodies. From the images, it seems that both versions have a metal unibody construction, which keeps them light and thin while adding a good degree of protection. The design of the laptops has been kept simple, with sharp edges, rounded corners, and an anodized finish around the entire body. There are two available colors, either Silver or Graphite. In terms of weight and height, the 13.3-inch model weighs 0.87 kg and has a profile of 11.2 mm. The 15.6-inch variant is slightly heavier and thicker, at 1.11 kg and 11.7 mm, respectively, which is still very good for a 15-inch device.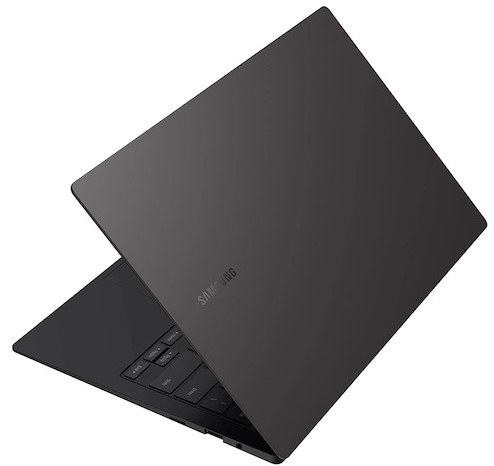 Display
Both laptops come with a Full HD OLED display. Samsung gives no further details, only saying that the panel is 33% brighter than previous models. However, with most OLED displays you can expect high color coverage and accuracy.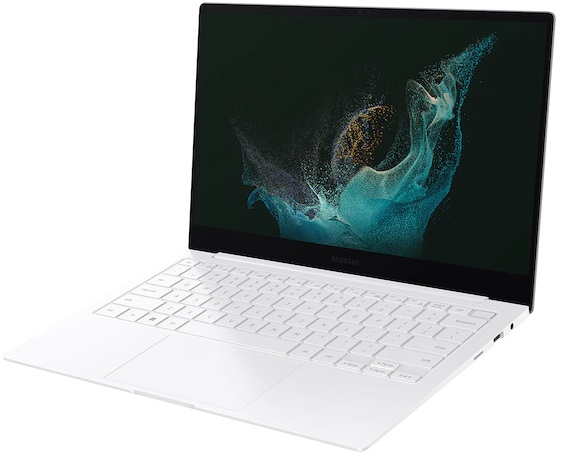 Specifications and features
In terms of hardware, you are presented with two Alder Lake P-series processors, either the Core i5-1240P or the Core i7-1260P, which both come with 12 cores and 16 threads. So far they haven't made their way into our office, but we're looking forward to testing them ourselves. For graphics, you have the Iris Xe Graphics G7 iGPUs, which can deliver good performance for general tasks and some rendering work, due to Intel's APIs and other technologies, which allow for quick GPU acceleration.
In terms of features, you have a MicroSD card slot and stereo speakers by AKG with Dolby Atmos support. The 63Wh battery somehow manages to fit inside the package, which should deliver good results paired with these processors. There's also a fingerprint reader.
All Samsung Galaxy Book2 Pro (13.3″) configurations:
All Samsung Galaxy Book2 Pro (15.6″) configurations: