[Specs, Info, and Prices] MSI GP76 Leopard and GP66 Leopard – 300 Hz displays, and RTX 3080 Max-Q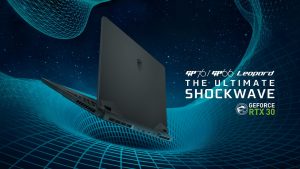 MSI took the central stage with their MSIology event, where it showed off its newest additions in the laptop market. Today we are here to talk about one of their gaming laptops, which was announced then, the GP76 Leopard and the GP66 Leopard.
We will talk about the design, specs, and display options, in order to give you the best overview, before we eventually get our hands on it and give you a proper in-depth review.
You can check the prices and configurations in our Specs System: MSI GP66 Leopard / MSI GP76 Leopard
Design
These new leopards come with a premium design, featuring metal all over the body, which provides a premium cool to the touch feeling and gives the machine the so needed durability and sturdiness. What is great about the design itself, is the monotone black color and the absence of RGB that makes it look more sophisticated and grown-up, something that we need in the market.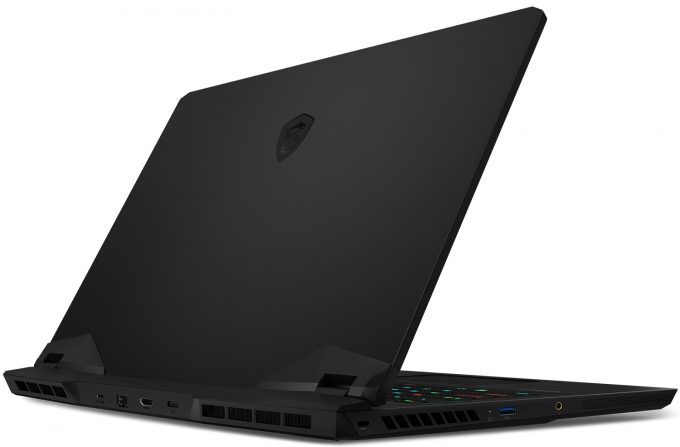 Display
Moving over to the display, the GP66, and GP76 Leopard's only difference is the screen size. The GP66 comes with a choice between two 15.6-inch Full HD IPS panels with either a 144Hz or 240Hz refresh rate. As for the GP76, you get to choose between two 17.3-inch Full HD IPS screens, that come in two different refresh rate options of either 144Hz or 300Hz. The displays, when paired up with the powerful hardware should provide a great gaming experience and we hope the display quality is good enough so the devices can be used for creativity and productivity.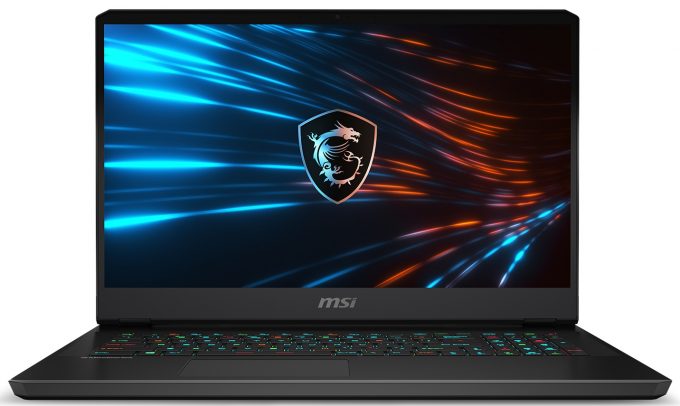 Specifications
The specs sheet is quite impressive, to say the least, especially on the GPU front. The CPU choices come from the 10th gen Comet Lake family from Intel, with multiple Core i7 options to choose from, with the most powerful one being the Core-i7-10875H. For the graphics performance, the NVIDIA 3000-series Ampere GPUs provide insane performance both for 1080p gaming, as well as higher resolutions. The top option there is the RTX 3080 Max-Q, which is one of the most powerful mobile GPUs in the world.
Dimensions
358 x 267 x 23.4 mm (14.09" x 10.51" x 0.92")
Price
Starting at $3571.95
To keep this powerful hardware's temperatures in check, MSI has implemented their newest and most innovative cooling solution up to date, the Cooler Boost 5, which uses two independent ventilation systems for both the CPU and GPU. Other features include a SteelSeries keyboard, Wi-Fi 6, and Bluetooth 5 connectivity.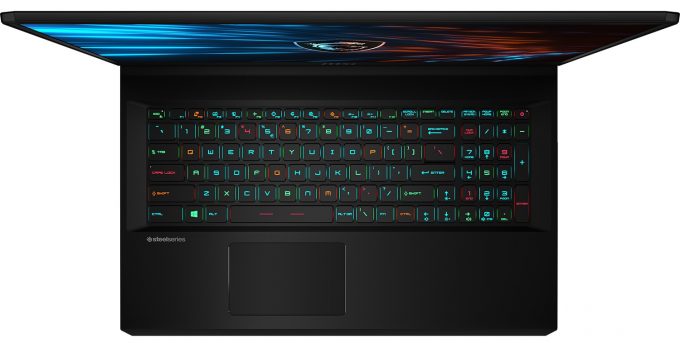 Dimensions
397 x 284 x 25.9 mm (15.63" x 11.18" x 1.02")
All configurations of the MSI GP66 Leopard:
All configurations of the MSI GP76 Leopard: