[Specs, Info, and Prices] MSI GE66 Raider and GE76 Raider now feature Alder Lake and the new RTX GPUs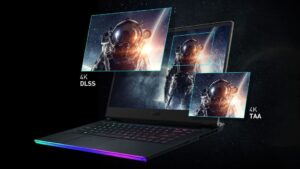 The GE Raider series from MSI offers their most expensive and most powerful laptops. Thus it has to face heavy competition from ASUS and its SCAR laptops, along with the Legion 7 from Lenovo and more. What is MSI doing that makes it stand out?
Our review of the Tiger Lake H-based GE76 Raider shook us (literally), as with a simple firmware update, the RTX 3080 inside increased its TGP to 165W. With this new one sporting the more powerful RTX 3080 Ti, we are wondering if similar machinations will be possible, making this laptop an unbeatable gaming beast.
Today we are giving you a quick overview of the MSI GE66 Raider (12Ux) and GE76 Raider (12Ux).
The MSI Raider GE66 Raider (12Ux) and GE76 Raider (12Ux) are available with a starting price of $1,599.
Full Specs: MSI GE66 Raider (12Ux) / GE76 Raider (12Ux)
MSI GE66 Raider (12Ux) configurations:
MSI GE76 Raider (12Ux) configurations:
Design
The laptops retain the aluminum chassis and while there are some plastic elements here and there, they don't affect the build quality negatively. You can see them on the hinge covers, which are aggressively styled and make the rear seem sporty. To contrast that, the front is more subdued, with simple lines and minimal styling. There is a big LED strip, which you can customize through the Dragon Center.

| | Weight | Height |
| --- | --- | --- |
| MSI GE66 Raider (12Ux) | 2.38 kg (5.2 lbs) | 23.4 mm (0.92″) |
| MSI GE66 Raider (12Ux) | 2.90 kg (6.4 lbs) | 25.9 mm (1.02″) |
Display
Both laptops offer a variety of IPS displays of different resolutions and refresh rates. The GE66 has two FHD panels with either 300Hz or 360Hz refresh rate, two QHD panels with either 165Hz or 240Hz refresh rate, and two 4K panels with either 60Hz or 120Hz refresh rate. The GE76 Raider has an additional 240Hz FHD panel while lacking the 4K 60Hz option. We have actually tested the FHD 300Hz panel on the Tiger Lake-based GE76 Raider, and it performed well, showing near full sRGB coverage and great accuracy using our Design and Gaming profile.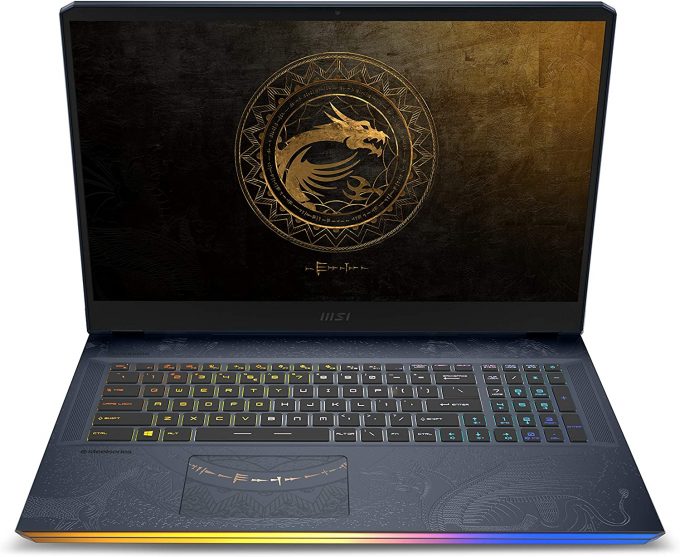 Specifications and features
Specs-wise, both laptops offer the same processor options, with either the Core i9-12800H, Core i9-12900H, or Core i9-12980HK. We go more in-depth about the Intel hybrid processors here. For graphics, you have the previous options which were available in last year's notebooks, along with the new RTX 3070 Ti and RTX 3080 Ti. The 3080 Ti can boost up to 175W with Dynamic Boost, which will demolish whatever you throw at it.
This is also possible thanks to the new Max-Q technology, which can optimize the CPU, thus allowing more power to be sent to the GPU. The MUX inside can automatically switch between integrated and discrete graphics, to deliver the best possible power efficiency when doing mundane tasks that don't require lots of performance.
In terms of features, the bigger GE76 Raider gets a quad-speaker setup, while the smaller laptop can fit only two speakers. Still, the audio should be good enough thanks to the Dynaudio support.
All MSI GE66 Raider (12Ux) configurations:
All MSI GE76 Raider (12Ux) configurations: