[Specs, Info, and Prices] MSI Crosshair 15 and Crosshair 17 get the Alder Lake upgrade and a new R6 coat of paint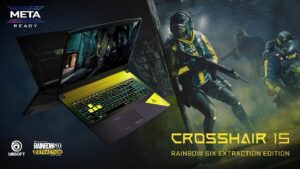 We have already looked over the Crosshair series and we are happy with their existence. It is a great budget notebook that offers a high refresh rate display and fast response times which are essentials for enjoying shooter games.
MSI has always done stuff differently and while last year we had a Dragon Tiamat MSI GE76 Raider, this year we get a Rainbow Six: Siege-themed Crosshair 15 and Crosshair 17 laptops.
For diehard fans of the game, which are in need of a gaming laptop, look no further and start the hunt for yours. Regardless of whether you buy it or not, you will be getting Alder Lake-H processors and Ampere graphics.
Today we are giving you a quick overview of the MSI Crosshair 15 (12Ux) and Crosshair 17 (12Ux).
The MSI Crosshair 15 (12Ux) and Crosshair 17 (12Ux) will be available from February 1st with a starting price of $1599 and $1649, respectively.
Full Specs: MSI Crosshair 15 (12Ux) / MSI Crosshair 17 (12Ux)
MSI Crosshair 15 (12Ux) configurations:
MSI Crosshair 17 (12Ux) configurations:
Design
The design of the laptop has been kept the same, but the new R6 edition has some new lines on the lid and a different logo. The base has some bright yellow and green paint on it, which gradually fades. The lower right corner of the lid has the R6 Extraction logo on a yellow background. Here are images of the regular and the R6 versions of the Crosshair laptops.
Display
The Crosshair 15 offers two 15.6-inch Full HD IPS panels with either a 144Hz or 360Hz refresh rate. There is also a QHD IPS panel with a 165Hz refresh rate. The Crosshair 17 offers the same panels, except for the FHD 360Hz option.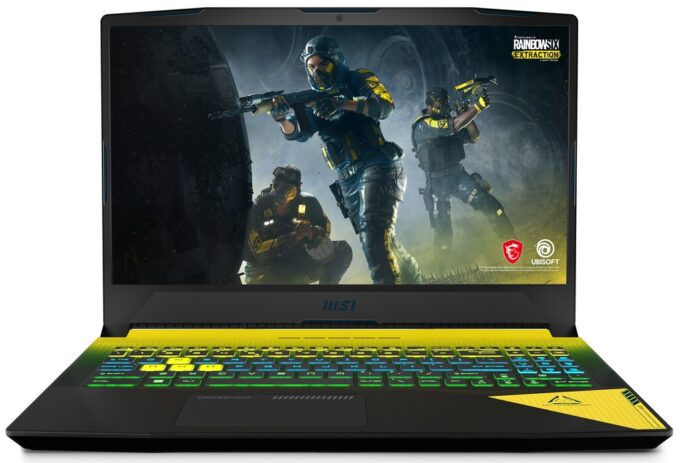 Specifications and features
The two notebooks have the Core i7-12700H, while the Crosshair 15 also adds the Core i9-12900H to its arsenal. As for the GPUs, the Crosshair 15 offers the RTX 3050, RTX 3050 Ti, RTX 3060, RTX 3070, and the RTX 3070 Ti. The Crosshair 17 has the same GPUs, except that it lacks the last GPU on the list.
It is a bit weird seeing the bigger laptop with a larger display get the less powerful hardware, but you still get more than enough power from what is offered, and you won't even feel the difference.
For cooling, MSI is employing a 6-heat pipe solution with two fans. The pipes are also redesigned, having thinner walls.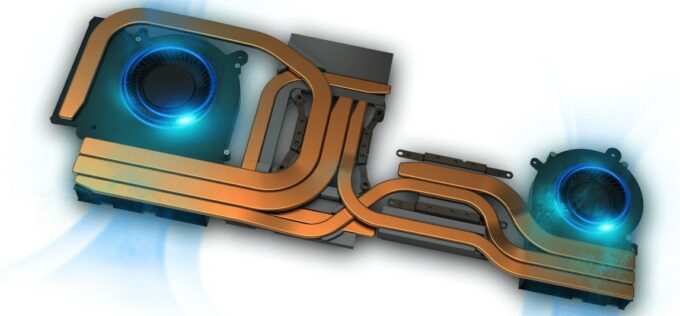 All MSI Crosshair 15 (12Ux) configurations:
All MSI Crosshair 17 (12Ux) configurations: