[Specs, Info, and Prices] Microsoft Surface Go 3 – affordable device that everyone can use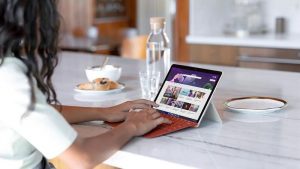 Windows tablets haven't really taken off. People are so used to Android and iOS that adding another player in the mix is out of the question. Despite that, Microsoft is trying to establish its Surface devices as suitable replacements for their competitors.
This is mainly because they offer devices along with proper accessories, which bridge the gap between a tablet and a laptop. Add to that the comfort that the Windows operating system brings and you have a pretty good formula for success.
Today we have their more affordable offering, the Surface Go 3, which brings power-efficient internals, and a good display.
The Microsoft Surface Go 3 is available now with a starting price of $399.99.
Microsoft Surface Go 3: Full Specs

Design
The laptop keeps the magnesium construction from the last device, which is both durable and lightweight. On the back of it, we also see the kickstand, which is adjustable, giving you multiple positions of use. The keyboard accessory, which has to be purchased separately, transforms the tablet into a laptop, while not increasing the weight dramatically. On the front of the device, we have a 5MP camera, which can use Windows Hello for face authentication, with an additional 8MP rear-facing camera with autofocus. Both cameras can record 1080p video. Lastly, the device is pretty portable, weighing only 0.54 kg, and has a profile of 8.3 mm.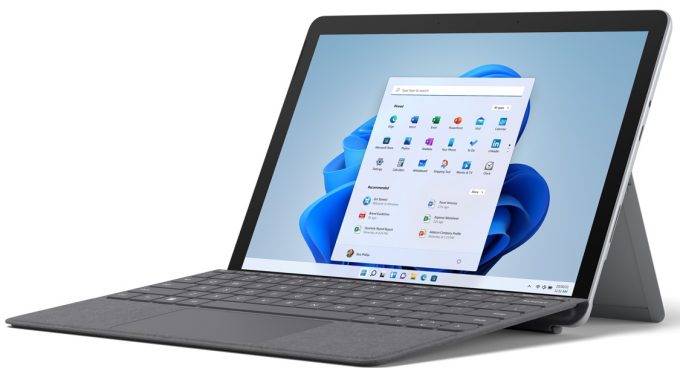 Display
The laptop uses the same display that was used on the older Surface Go 2. It has a 10.5-inch diagonal, 3:2 aspect ratio, and FHD+ resolution. The panel has a contrast ratio of 1500:1. The same display in the Surface Go 2 showed 99% sRGB coverage and adequate color accuracy, making it usable for professional color-sensitive work.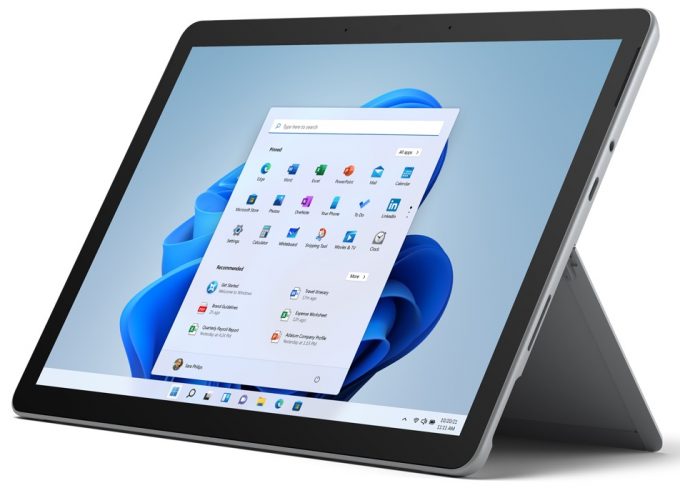 Specifications and features
The device doesn't scream power once you take a look at its spec sheet. You get two processors to choose from with either the Intel Pentium Gold 6500Y, which has two cores, four threads and a boost clock speed of 3.40 GHz. The other CPU is the Core i3-10110Y, which has the same core and thread count while increasing the boost speed to 4.00GHz. For the graphics, the Pentium is packed with the UHD Graphics 615, while the Core i3 gets the regular UHD Graphics from Intel.
With these specs, you will be able to do all the web browsing, sketching, and media consumption that you would want. Also, the addition of the Microsoft Store allows you to access a variety of different apps, some of which are pretty popular games such as Minecraft, and a variety of others, which we think the device should be able to handle. Battery life is said to be at least 10 hours, but we know how companies test their products, so we wouldn't put all of our trust into it.
Dimensions
245 x 175 x 8.3 mm (9.65" x 6.89" x 0.33")
All Microsoft Surface Go 3 configurations: