[Specs, Info, and Prices] Meet the new Razer Blade 15 Advanced (2021) – NVIDIA Ampere and Intel Comet Lake-H in one place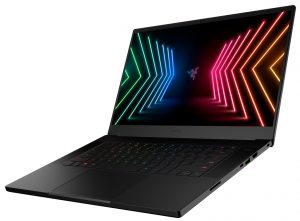 The Razer Blade 15 Advanced is an upgraded version of the base Razer Blade 15. Just like the latter, the new Advanced model isn't that different than the 2020 variant but there is nothing bad about it.
This device can be configured with powerful Intel processors and like most of this year's notebooks, an NVIDIA Ampere GPU is ticking inside. The new model boasts some new display options and an interesting cooling solution.
Without further ado, let's jump into the specs.
Full Specs: Razer Blade 15 Advanced (2021) series

Design
Thin, thinner, advanced – yep, the Razer Blade 15 Advanced can be called thin without a doubt because its profile is just 17mm and that enhances the portability. In addition, the weight is on the light side for a gaming device and it scales at 2.14 kg. Visually, the new model looks like the 2020 version – thin bezels and a bit bigger chin, style-ish and gamer-ish design at the same time. With this laptop, you can be somehow incognito because it doesn't scream "I'm a gaming laptop come to see me".
The keyboard looks just like the one that we found in the 2020 model as well as the touchpad. In short – a thin and light notebook without a super-intrusive gaming design.

Display
And the fun part starts here  – this notebook offers three display options. We'll start with a 360 Hz 1080p variant that seems good enough for gamers that like to play faced-paced online shooters. The next one on the list is a 1440p IPS model that is equipped with a 240 Hz refresh rate. Last but not least, for people who always need more working space on their desktop or just want a super-crisp in-game image, there is a 4K OLED display.

Specifications
It looks like that the only CPU option is the Intel Core i7-10875H but probably it'll be okay for most people – 8 cores and 16 threads are enough (probably) to feed GPUs like the new NVIDIA Ampere beasts. Speaking of which, you can have this one with NVIDIA GeForce RTX 3070 or with the flagship GeForce RTX 3080. It seems that this will be a decent gaming machine especially when you add good display options in the whole mix.
The RTX 3080 isn't a joke and that's why Razer has equipped this fella with a Vapor Chamber cooling solution. The other specs are fine too – a USB Type-C port with Power Delivery and another one with Thunderbolt 3. For connectivity, Wi-Fi 802.11ax and Bluetooth 5.2 are at your disposal.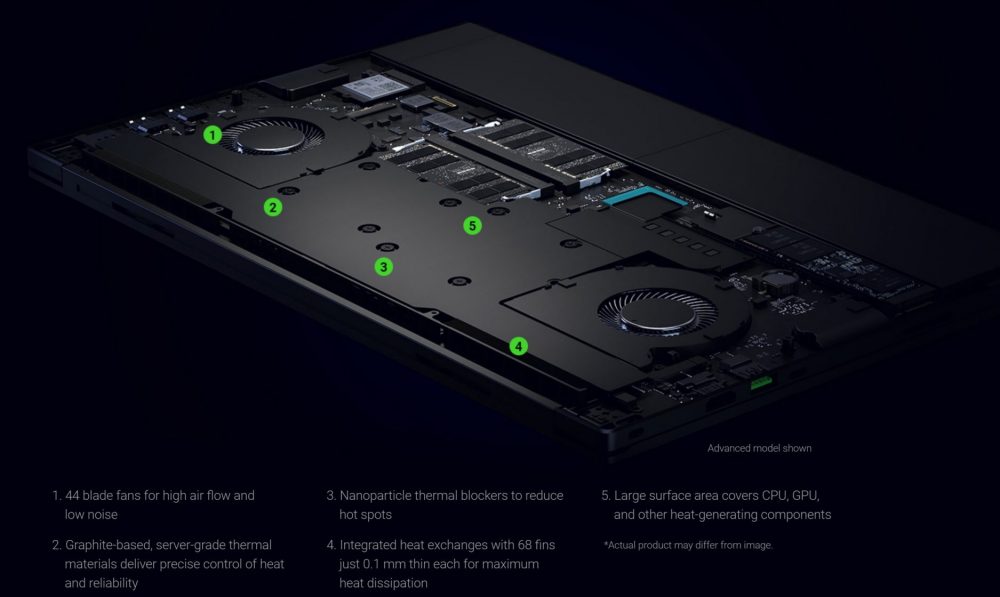 Dimensions
355 x 235 x 17 mm (13.98" x 9.25" x 0.67")
Price
Starting at $2888.00
Razer Blade 15 Advanced (2021) configurations: