[Specs, Info, and Prices] Meet the new Razer Blade 15 (2021) – Intel Comet Lake and GeForce RTX 3070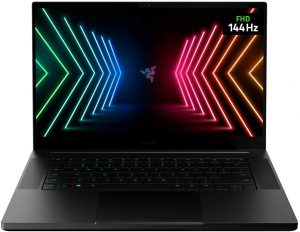 Combining high-performance mobile parts in a thin body is always a challenge for every manufacturer. It seems that 2021 will be a good year for hardware enthusiasts because of the debut of the NVIDIA Ampere GPUs and there are new and more powerful CPUs on the horizon.
It looks that the 2021 version of Razer Blade 15 can fit a lot of new tech under its hood while the whole body is slim as possible. At least on paper, it sounds great but we have to admit that this machine looks impressive while looking at some official photos and videos so we are impatient to have our hands on it.
Let's see what this slim laptop has to offer.
The notebook is available now starting at €1,799 (US$1,699).
Full Specs: Razer Blade 15 (2021) series

Design
Compact, thin, and gamer-ish, perhaps that describes best the nature of this notebook. The bezels around the display are thin while the chin is a bit on the thicker side but nothing too intrusive. We spot the absence of the NumPad but that's not a big deal, it's a gaming machine, not an accountant-oriented device. At least the touchpad looks big enough especially for people who like to use their devices in vanilla condition.
The profile of this Razer device is on the thin side – 19.9 mm. Probably that's why Razer name it "Blade" – because of the reduced thickness. The blades are light too and this one is not an exception – it weighs just 2.09 kg which makes it a decently portable gaming device.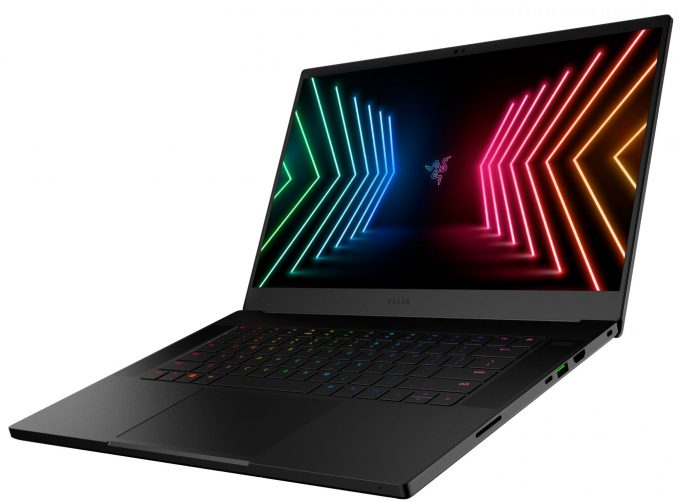 Display
The display is one of the most important things when it comes to gaming notebooks. It looks like the new Razer Blade 15 will not disappoint because it offers two good display panels. We'll start with a conventional 1080p IPS display that has a refresh rate of 144 Hz – as a default option, it should be fine for most people. If you need more screen space or you just want a sharper and crisper image while gaming, the optional QHD IPS panel with 165 Hz seems like a great unit that will cost you an extra amount of money.

Specifications
Now we're going to check the main event – the specs of this machine. The Intel Core i7-10750H seems like a good match for video cards like the latest NVIDIA Ampere offerings like the GeForce RTX 3060 or RTX 3070. The latter should provide a smooth gaming experience even on 1440p. At least for now, we don't have additional info regarding the TGP levels of the video cards so we'll have to test the device for more information.
The top configuration looks promising – Core i7-10750H, GeForce RTX 3070, and a 1440p display with 165 Hz – not bad at all.
As for connectivity, you can rely on Wi-Fi 6 and Bluetooth 5.1. We are happy to see the presence of an SD Card Reader and USB Type-C with Display Port capabilities. The 3.5mm audio combo jack and the Gigabit Ethernet port are part of the standard package.

Dimensions
355 x 235 x 19.9 mm (13.98" x 9.25" x 0.78")
Razer Blade 15 (2021) configurations: