[Specs, Info, and Prices] HP Victus 16 (16-d0000, e0000): an Omen in disguise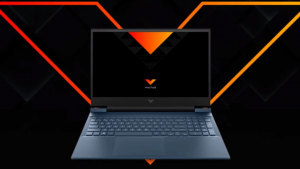 Okay, HP is starting to get serious with their laptops. Not that they were ever slacking, but we feel like they have really developed their brand, along with their more popular lineups.
They have covered their bases well, with their Omen gaming laptops, the ZBook workstation laptops, and Pavilion general-purpose devices. Today we will cover their advances into the Creator world, which looks pretty promising. It is called the Victus 16 and comes with pretty much everything that you might ask from a Creator laptop.
Today we are giving you a quick look at the HP Victus 16 (16-d0000, e0000).
The HP Victus 16 (16-d0000, e0000) is available now with a starting price of $799,99 for the Intel variant and $809,99 for the AMD variant.
HP Victus 16 (16-d0000, e0000): Full Specs 

Design
The design of the laptop is very reminiscent of HP's Omen gaming laptops. First of all, the notebook is entirely made out of aluminum and is as minimalistic as it can get. With a flat and boxy exterior, sharp edges, and corners, you get a good-looking device that is for any occasion. The lid has a Victus logo, which is a big V. It also seems to be embedded into the lid, in a fashion, similar to the Omen laptops' Gem. In terms of dimensions, the laptop weighs 2.46 kg and has a profile of 23.6 mm.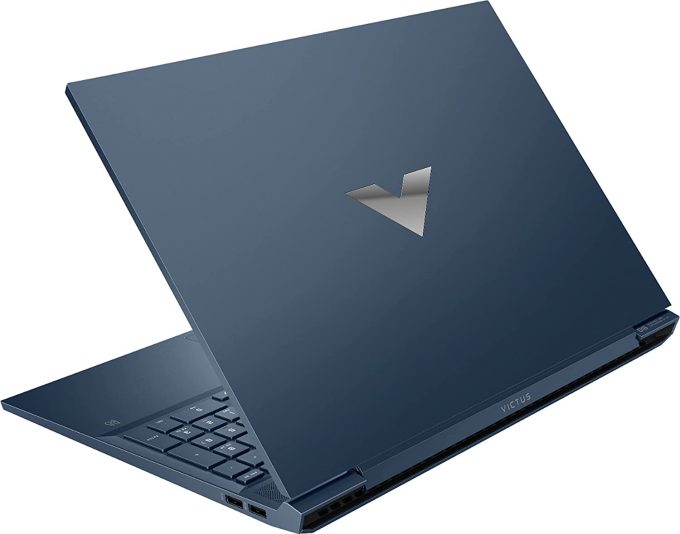 Display
Moving over to the display selection, you get two options, both with a 16.1-inch diagonal, Full HD resolution, and either 60Hz or 144Hz refresh rate. The first display has a max brightness of 250 nits, while the second option increases that to 300 nits.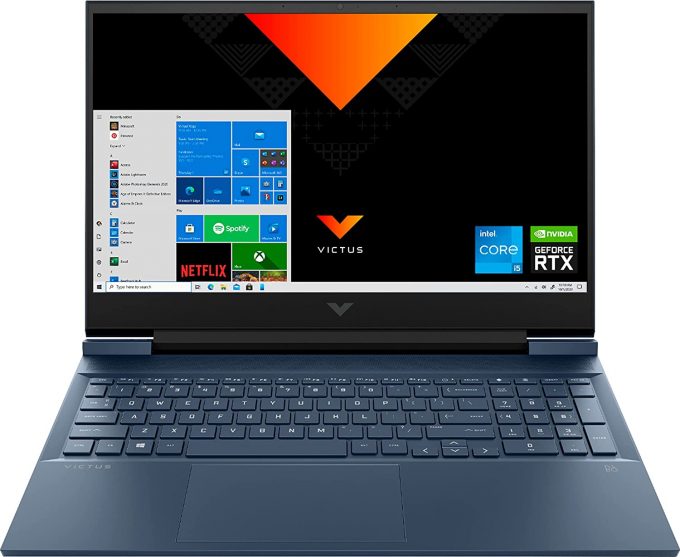 Specifications and features
Specs-wise, you pretty much get the latest in terms of hardware. Thankfully, the laptop is available with both Intel and AMD processors, from the Tiger lake H and Zen 3-family, respectively. On the blue side, you get the Core i5-11400H and the Core i7-11800H, which are some of the best CPUs to come out of Intel in the past couple of years. Going over to the AMD side, we have the Ryzen 5 5600H and the Ryzen 7 5800H, which are also quite good both for gaming and productivity.
As for the graphics, you get the RTX Ampere CPUs, with the laptop bringing support for the RTX 3050, RTX 3050 Ti, and the RTX 3060. The GTX 1650 is also available, mainly for the less demanding consumers.
All in all, with the Victus 16 you get a versatile device with plenty of punch under the hood. A backlit keyboard and decent I/O selection mean that you are never stranded for ports or can't do your work because of dimly lit rooms.
All HP Victus 16 (16-d0000, e0000) configurations: