[Specs, Info, and Prices] HP ProBook x360 11 G7 EE – a barebones laptop which is great for education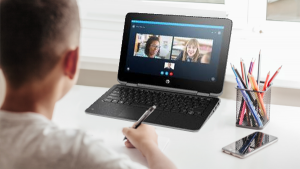 With the world being the way that it is right now, most kids are stuck in their homes and have to resort to online education. While firstly this doesn't seem like an issue, when suddenly every kid needs a laptop in order to attend classes properly, we run into one. The market simply couldn't satisfy the instant demand that appeared out of nowhere. Now, manufacturers are relying on their older devices and repurposing them, in order to not leave people without devices.
One such laptop is what we will take a look at today. The HP ProBook x360 11 G7 EE, looks like a horrendous machine at first sight, and to be fair, it is outdated, but a kid wouldn't know that. And an inexpensive small laptop is a great first machine for a young student to start learning about computers and maybe spark a passion for them.
Today we are giving you a quick overview of the HP ProBook x360 11 G7 EE.
The HP ProBook x360 11 G7 EE is available right now for the price of US$708.60.
HP ProBook x360 11 G7 EE: Full Specs
Design
The design won't excite anyone, except for children who are seeing a laptop for the very first time. The body is primarily made from plastic, with the lid having an interesting pattern, which looks to be rubberized. On the back of the lid, you will also find the secondary "world-facing camera" which has a resolution of 5MP. To make it children-proof, HP has introduced splash resistance, drop resistance from at least 122 cm, reinforced keycaps that cannot be removed, and metal corners for extra durability. Weighing around 1.4 kg and being 2 cm thick, with a screen size of 11.6-inches, the structure should be very solid, and withstand the constant abuse that laptops go through, especially if the user is a young student. The 360-degree hinge allows the device to be used as a tablet as well, further making it more comfortable for a kid.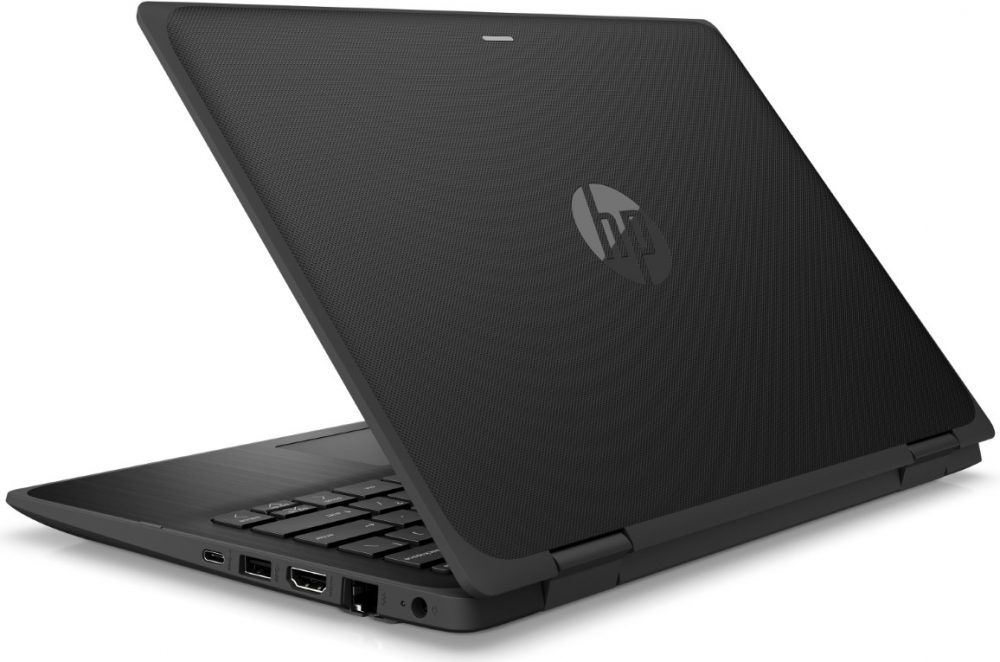 Display
The display situation is pretty straightforward. There are two panels to choose from which have the same diagonal of 11.6-inches and 768p resolution. The only difference between them is the technology that they use, in the way that you have to choose either a TN or an IPS display. Since we are talking about a laptop for young students and kids, both will do a fine job, so pick whatever is available. Both displays have touchscreen support and get a Gorilla Glass 3 cover so scratches are a thing of the past.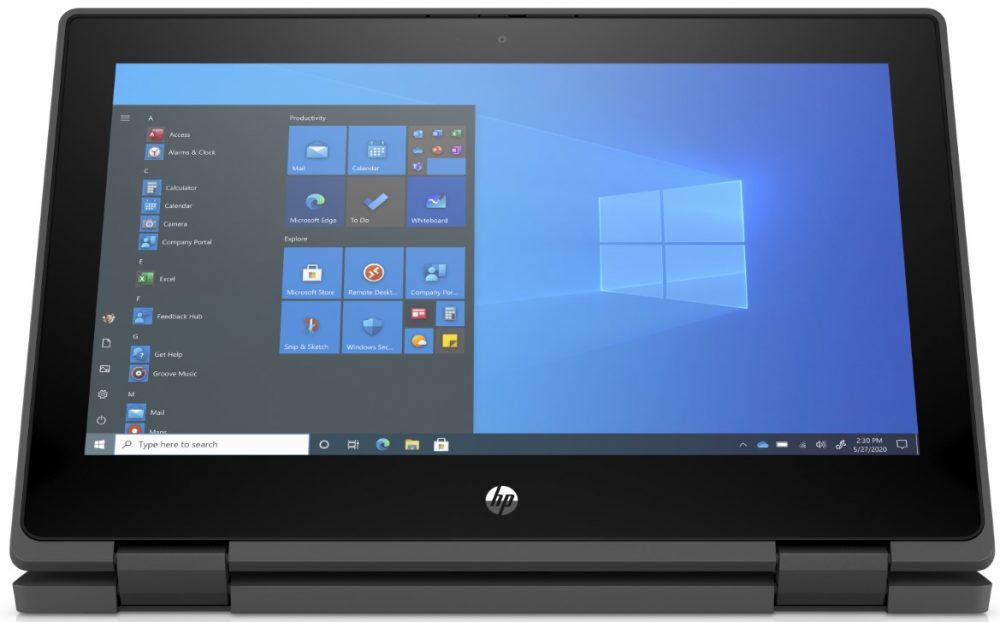 Specifications
Performance is where the laptop has made an enormous sacrifice. The available processors are all from the Jasper Lake family which was just recently released for this exact purpose: to power low-end devices for the masses out there that need them. Since the machine will mostly be used for Skype or Zoom calls as well as watching videos on YouTube, it will be zippy enough.
There is a wide enough I/O, especially considering the size of the device. You get two USB Type-A 3.2 Gen.1 ports and one USB Type-C 3.2 Gen.1, an HDMI 2.0, and an Ethernet connector as well as a 3.5mm audio jack. Since the CPUs are new, instead of old repurposed hardware that some other manufacturers have used, you get Wi-Fi 6 and Bluetooth 5 support, for quick speeds and low latency calls. Call quality should be great, due to the dual-array microphone and the stereo speakers.
Overall the device will do a lot of good, allowing for children to get quality education in these trying times. It is durable enough to survive nearly everything and has enough performance for a little kid.
Dimensions
300 x 204.9 x 21 mm (11.81" x 8.07" x 0.83")
Price
Starting at $277.00
All HP ProBook x360 11 G7 EE configurations: