[Specs, Info, and Prices] HP Chromebook 15 (15a-na0000) – Another one for the masses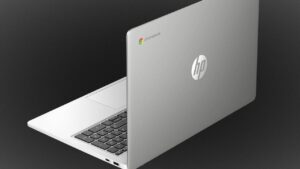 With Christmas and Black Friday coming up, you have to think about presents. If you're a techie, you'll probably want to introduce someone in our family to technology as well, and a Chromebook is a great starting point.
Firstly, it's a fairly low investment, as you can see from the HP Chromebook 15. Also, ChromeOS is very easy to get into and basically revolves around the browser, so there's little chance that your grandma can mess something up or corrupt the laptop with viruses.
Today we're giving you a quick overview of the HP Chromebook 15 (15a-na0000).
The HP Chromebook 15 (15a-na0000) is available now with a starting price of $329.99.  
HP Chromebook 15 (15a-na0000): Full Specs
Design
The Chromebook 15's design isn't anything special, but it still looks good and presentable. The device uses recycled plastic for its body but hides it with a faux metal finish. The whole laptop has a silver color, except for the keyboard, which sports black keycaps. In terms of dimensions, the device weighs only 1.69 kg and has a profile of 18.03 mm. We find it good enough for a 15.6-inch laptop.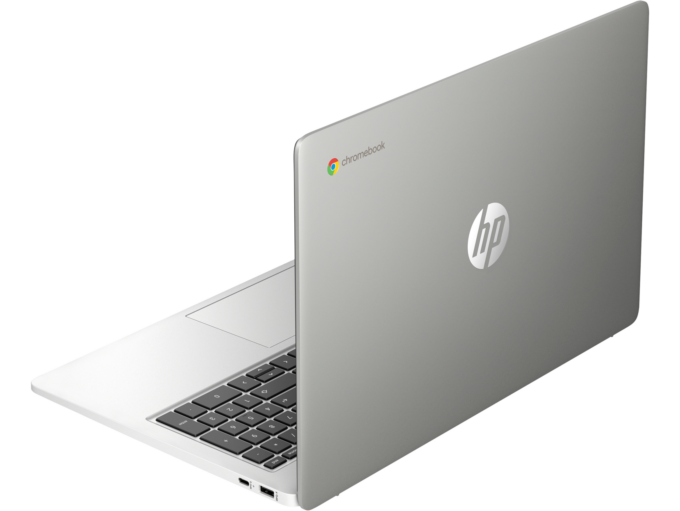 Display
On the front, there are two TN displays to pick from, with either a 1366 x 768p resolution or a FHD resolution, and with 250 or 300 nits of brightness, respectively. To be completely honest, we wouldn't use TN panels if we had the choice, but HP is locking you out of any IPS options. However, if you're getting the device for a kid or a relative who just needs something to browse the web or check emails, it will be fine.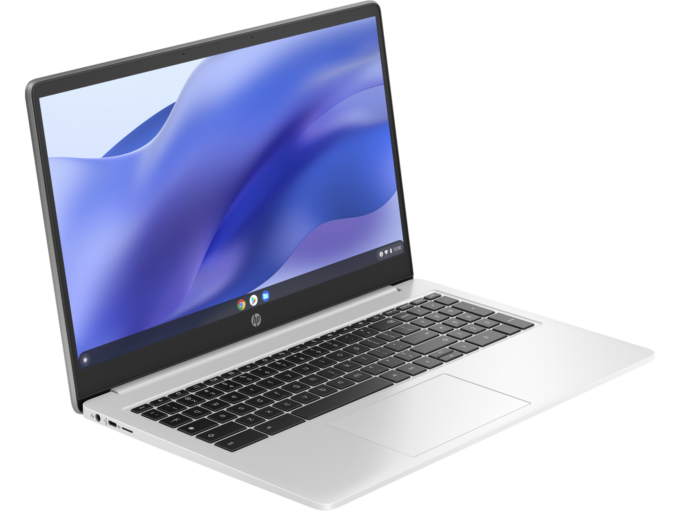 Specifications and features
The laptop offers two CPU options, the Intel Celeron N4500 and the Pentium Silver N6000. The Celeron has two cores and two threads, while the Pentium is a 4-core, 4-thread chip. These chips also include integrated graphics with either 16 or 32 Execution Units. With these specs, the laptops will be good for simple web browsing and watching videos, but anything more and you'll see some struggles. HP also pairs a decent battery with it, with a capacity of 47Wh, which should last you for a whole day, as the CPUs are marked at just 6W.
The port selection includes one USB Type-A 3.2 (Gen. 1) port, two USB Type-C 3.2 (Gen. 1) ports, a MicroSD card slot, and a 3.5 mm audio jack.


Dimensions
362.71 x 241.55 x 18.03 mm (14.28" x 9.51" x 0.71")
Price
Starting at $269.00
All HP Chromebook 15 (15a-na0000) configurations: