[Specs, Info, and Prices] Here is a trio of the first Alder Lake-based laptops – meet the Alienware X14, X15 R2, and X17 R2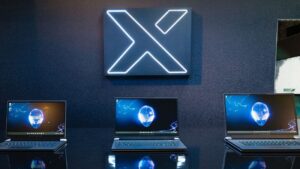 It's that time of the year again where we are flooded with news about new laptops from nearly every manufacturer in existence. Today we have two Alienware laptops, which are really a single device with options for different display sizes.
Nevertheless, the Alienware X14, X15 R2, and X17 R2 will provide a great gaming experience thanks to Alder Lake H and the Ampere RTX graphics cards, including the new 3080 Ti and 3070 Ti (for the larger devices). Obviously, with the new Alder Lake architecture there will be some early adopter problems, which are already seen on desktops, but as time goes on things will clear up.
As for today, we are giving you a quick overview of the Alienware x14, X15 R2, and X17 R2.
You can expect the trio to hit the shelves this winter, although a concrete release date hasn't been given. The X14 will start at $1,799, the X15 R2 will start at $2,199, and the X17 R2 will start at $2.299.
Full Specs: Alienware X14 / Alienware X15 R2 / Alienware X17 R2
Alienware X14 configurations:
Alienware X15 R2 configurations:
Alienware X15 R2 configurations:
Design
All three laptops are created with the goal to be as portable as possible while not compromising performance. The X14 is also a brand new creation, which was needed, as portable gaming stations are becoming increasingly more popular. All three laptops are crafted from metal and have the Alienware base design that extends from the back, which some of the time makes the lid feel flimsy. Alienware really has focused on the thin nature of the devices, with the X14 especially having a thickness of only 14.5 mm, which is thinner than some business devices.
The design itself is what you would expect from an Alienware product, with a flat lid that has a number, depending on which laptop you buy. The turquoise Alienware logo is also present. The base on the X14 features a front grill, which is incorporated into the design, along with speakers beneath it. The X15 and X17 keep the hexagonal pattern from before, while all three units have hexagonal heat vents on the rear. The X15 and X17 also have an RGB strip that surrounds the rear end.
| | Weight | Height |
| --- | --- | --- |
| Alienware X14 | 1.80 kg (4 lbs) | 14.5 mm (0.57″) |
| Alienware X15 R2 | 2.34 kg (5.2 lbs) | 16.3 mm (0.63″) |
| Alienware X17 R2 | 2.96 kg (6.5 lbs) | 21.4 mm (0.82″) |
Display
The Alienware X14 comes with a 14-inch FHD IPS panel with a 144Hz refresh rate and a 7ms response time. The X15 R2 and X17 R2 come with the same FHD panels, just in different sizes. There are two Full HD IPS panels with either 165Hz or 360Hz refresh rate and either 3ms or 1ms response time. Then there is a QHD IPS panel for the X15 with a 240Hz refresh rate and a UHD 4K IPS panel for the X17. All displays come with G-Sync and Optimus support, which can switch between discrete and integrated graphics, to preserve battery life when possible.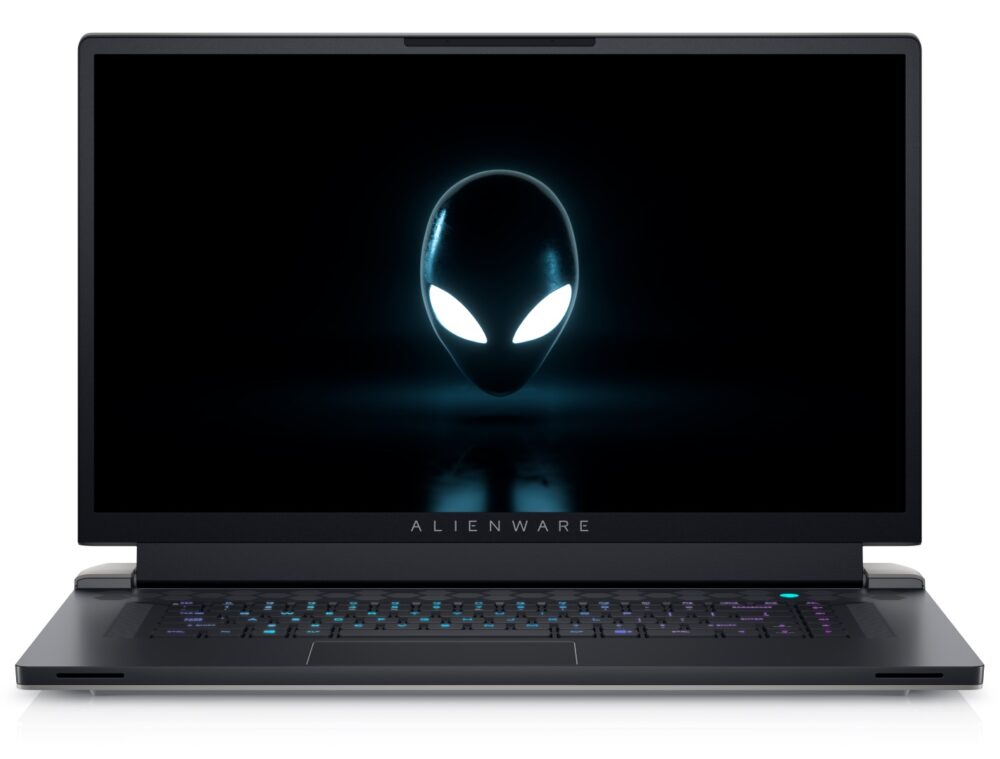 Specifications and features
In terms of specs, all three laptops get either the Core i7-12700H or the Core i9-12900H. These are hybrid processors that have performance and efficiency cores that can work on different tasks, thus giving you longer battery life. You can learn more about them here. For the graphics, the X14 has the RTX 3050, RTX 3050 Ti, and the RTX 3060. All of these will be just fine if not great for 1080p gaming. The X15 and X17 R2 offer the RTX 3060, the RTX 3070 Ti, and the RTX 3080 Ti, which definitely fit the high refresh rate FHD and higher resolution panels. The laptops all come with DDR5 memory, backlit keyboards, and HD Webcams.
Dimensions
321.5 x 262.77 x 14.5 mm (12.66" x 10.35" x 0.57")
Price
Starting at $1469.78
Dimensions
359.7 x 277.33 x 15.9 - 16.3 mm (14.16" x 10.92" x 0.63")
Price
Starting at $2599.00
Dimensions
399.23 x 299.57 x 20.9 - 21.4 mm (15.72" x 11.79" x 0.82")
Price
Starting at $1998.63
All Alienware X14 configurations:
All Alienware X15 R2 configurations:
All Alienware X15 R2 configurations: