[Specs, Info, and Prices] Dell Latitude 13 7320 – what happens when you make a laptop out of carbon fiber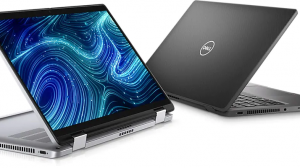 Innovation is a big part of technology as it pushes the industry forward and eliminates stagnation. Dell is, for the most part, one of the most innovative companies, both when it comes to design and technology. Their Latitude lineup has tried to take risks here and there, but the corporate market can be quite conservative and usually isn't one to go for bold designs. However, that hasn't stopped Dell from trying and tried they have. That is why today we will take a quick look at the Dell Latitude 13 7320, which takes a couple of risks when it comes to its design, which we really appreciate while at the same time offering enough power, regardless of what your job is.
The starting price of the Dell Latitude 13 7320 is expected to be $1,559.
Dell Latitude 13 7320: Full Specs
Design
This laptop really impresses in its design and build materials, which feature carbon fiber for the whole body. The material is super light and extremely durable, making for a very sturdy device that can last for a long time. Carbon fiber is a fantastic material, which is used in nearly every industry and it is finally making an appearance in the laptop market with this device. The carbon fiber also has a neat texture which looks really interesting and will definitely spice up the conference room. The Dell Latitude 13 7320 weighs only 1.12 kg and is 18.3 mm tall at the thickest point. We expect the laptop to be one of the best when it comes to its durability and we for sure hope more manufacturers adopt this material for their devices.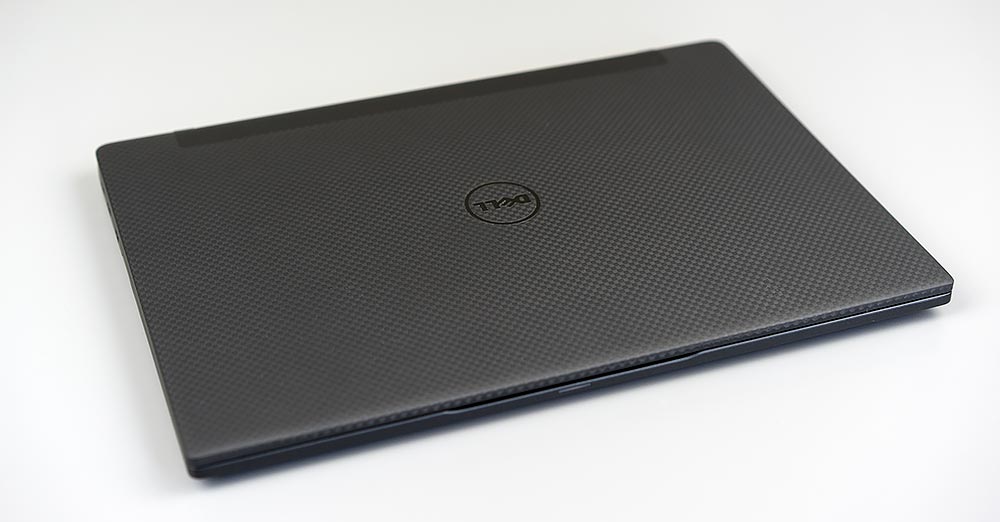 Display
According to the spec sheet, provided by Dell, the laptop has a 13.3-inch Full HD IPS screen, which seems to be very similar, if not identical to the one in last year's device, the Latitude 13 7310. That panel had excellent viewing angles and color coverage and accuracy that could match the best in the field. The bezels are also quite slim, which is neat for 2021. This device would be great for artists and designers, who can take advantage of the color accuracy and coverage.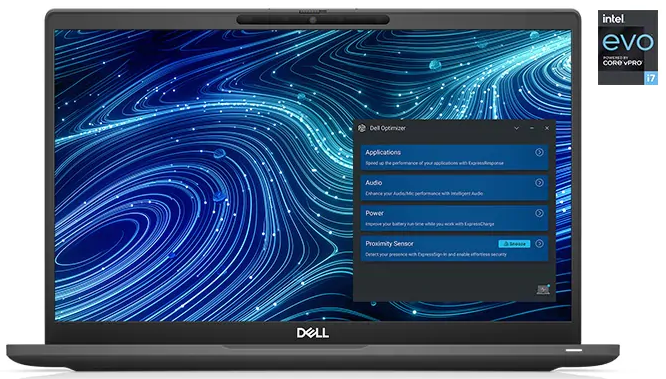 Specifications and features
Being 2021, the laptop offers the best from the Blue team (Intel), with their latest Tiger Lake chips powering the machine. There are several options to go for, starting with the Core i5-1135G7 and topping off with the Core i7-1185G7. All of the CPUs come with the Iris Xe Graphics G7 iGPU, which has two versions (80 Execution Units for the Core i5 models and 96 Execution Units for the Core i7 models).
Some features of the notebook include a backlit keyboard and a fingerprint reader. Dell has made this laptop ideal for conference calls and entertainment by equipping it with a Dual-Array microphone, an optional Full HD webcam, and stereo speakers.
Dimensions
306.5 x 199.5 x 16.7 ~ 18.3 mm (12.07" x 7.85" x 0.66")
All Dell Latitude 13 7320 configurations: