[Specs, Info, and Prices] ASUS VivoBook Go 14 Flip (J1400) – for the modest traveler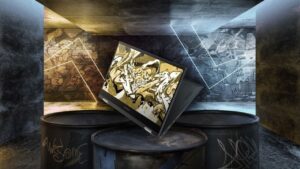 When you use your laptop, what is the thing that you're most often doing? Chances are, the answer will fall into one of several categories, including web browsing, media consumption, and light office work. These are all tasks that don't require a large computing resource unless you like high-res media playback, which does put slightly more strain on the machine.
Well, here we have a good-looking device from ASUS, which uses some very efficient components that have a power limit of only 6W. This might not equate to a lot of performance, however, you should have enough for those basic tasks. It's called the VivoBook Go 14 Flip, and it's ideal for traveling, offering a compact and stylish chassis that has a 360-degree trick up its sleeve.
Today we are giving you a quick overview of the ASUS VivoBook Go 14 Flip (J1400).
The ASUS VivoBook Go 14 Flip (J1400) is available now with a starting price of $529.00.
ASUS VivoBook Go 14 Flip (J1400): Full Specs
Design
The device exemplifies the nature of the VivoBook series, with very good attention to detail. The laptop has a sleek chassis that weighs only 1.50 kg and has a profile of 16.9 mm. The body looks to be made out of plastic, but ASUS gives no information about it, exactly what makes us think that this is the case. On the back, we find the traditional VivoBook chevron pattern, along with a Quiet Blue color.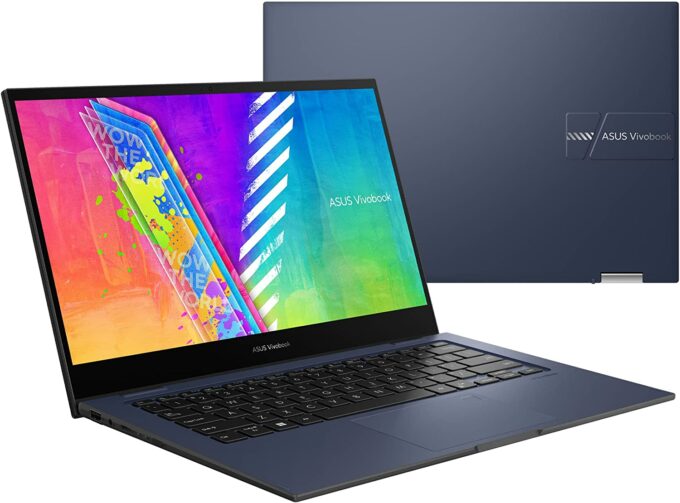 Display
The display has a Full HD resolution, an IPS panel, and a 250 nit max brightness. The panel has a touch layer, which supports up to 10-point multi-touch.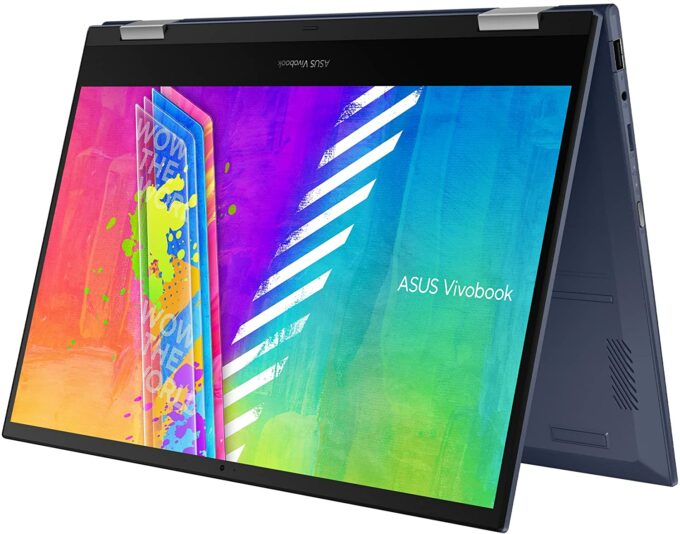 Specifications and features
There are two processor options, with either the Celeron N4500 or the Pentium Silver N6000. The former has only two cores, so we would advise going to the Pentium, as the Celeron might feel hindered by the lack of hyperthreading. With both chips, you get Jasper Lake integrated graphics with 16 Execution Units for the Celeron and 32 for the Pentium.
With a TDP of only 6W, the 39Wh battery should deliver usable battery life, with charging times also being quicker, thanks to having to fill up a smaller battery. Other features include the TouchPad, which also acts as a NumPad with the press of a button.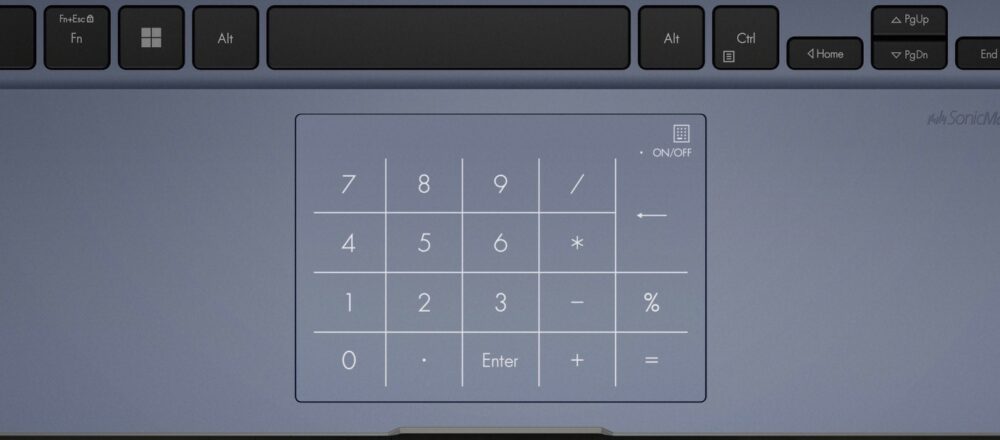 There's also a fingerprint reader and decent I/O coverage, with one Type-A 2.0 port, one more Type-A 3.2 (Gen. 1) port, a Type-C 3.2 (Gen. 1) port, an HDMI 1.4 port, a MicroSD card reader, and a 3.5 mm audio jack.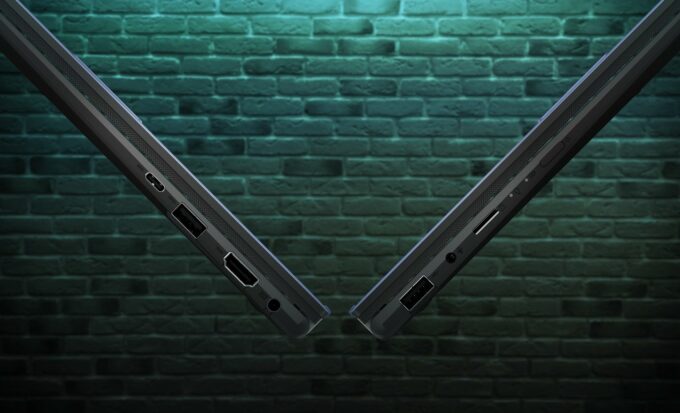 Dimensions
320.7 x 217 x 16.9 mm (12.63" x 8.54" x 0.67")
All ASUS VivoBook Go 14 Flip (J1400) configurations: