[Specs, Info, and Prices] ASUS is going full AMD with its ROG Strix G15 G513 and G17 G713 Advantage Edition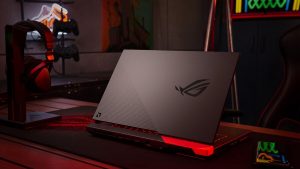 The landscape in the laptop market began changing with the introduction of AMD's Ryzen mobile chips, which offer performance that can rival and even surpass Intel, which previously reigned supreme both in the desktop and mobile space. Recently, ASUS dropped two devices that not only have the Ryzen 5000 H-series-based Ryzen 9 5900HX, along with the RDNA2-based RX 6800M. The laptops come with several exclusive design cues and a ton of features which make this a worthy opponent to the Intel/NVIDIA combinations in the market.
Today we are giving you a quick overview of the ASUS ROG Strix G15 G513 and G17 G713 Advantage Edition.
The ASUS ROG Strix G15 G513 is available with a starting price of $1650. The G17 G713 Advantage Edition as of now doesn't have a specified price. 
Full Specs: ASUS ROG Strix G15 G513 Advantage Edition / Strix G17 G713 Advantage Edition
ASUS ROG Strix G15 G513 Advantage Edition configurations:
ASUS ROG Strix G17 G713 Advantage Edition configurations:
Design
In terms of design, the laptops are practically identical to the regular Strix G15 (Review) and G17 (Review). This means that you get an aluminum lid and a plastic base. While the lid is a bit flimsy and thin, the base remains quite sturdy. The Advantage Edition devices omit the transparent base, which looked really good and added a distinctive gimmick to the devices. The unique stuff comes in the corner of the lid, where you can find an and badge, signifying the presence of Ryzen and Radeon.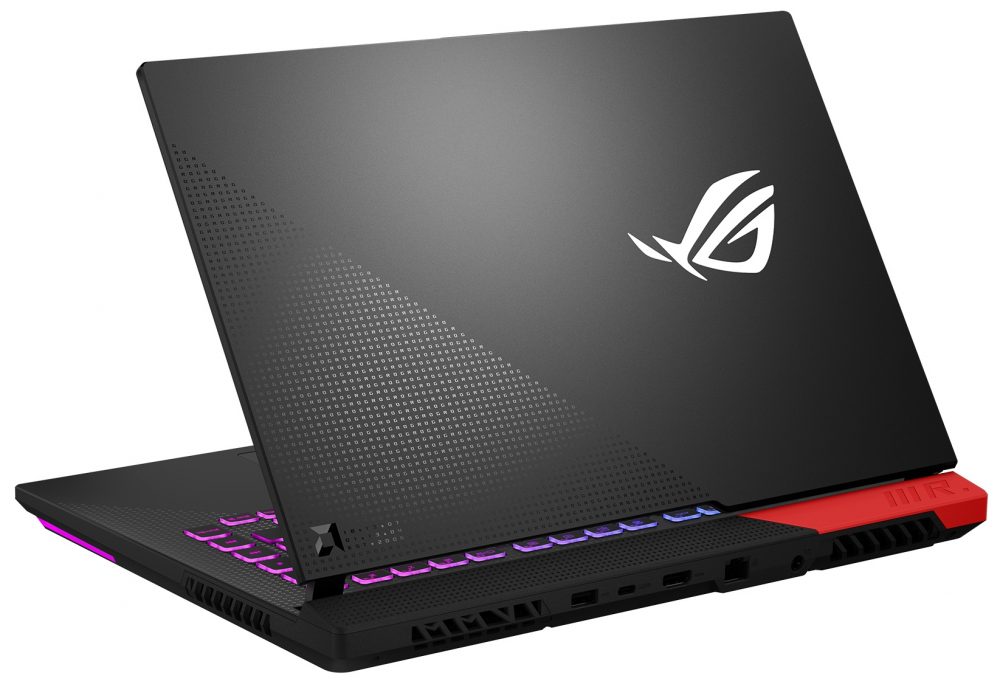 Display
Both laptops use the same IPS displays, with the obvious size increase on the G17, of course. The first display has a Full HD resolution and a refresh rate of 300Hz. The second display has a QHD resolution and a 165Hz refresh rate. It also covers 100% of the DCI-P3 color gamut and offers a 3ms response time. Both displays support AMD FreeSync Premium, which eliminated screen tearing and reduced latency.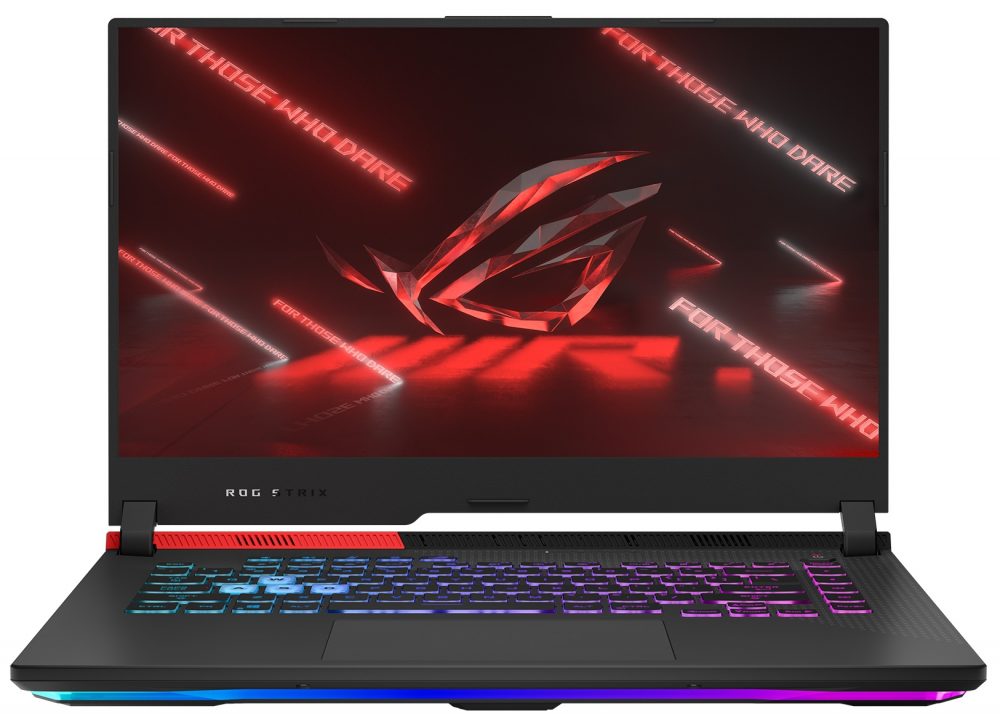 Specifications and features
In terms of hardware, you get a single combination for both the G15 and G17. The CPU of choice is the Ryzen 9 5900HX, which uses the Zen 3 architecture and is the most powerful CPU in AMD's mobile arsenal. It has 8 cores and 16 threads, along with a 4.60 GHz boost speed. For the graphics, you get the RX 6800M, which has made headlines, about how it's a viable contender in the mobile GPU market, which can set up a perfect scenario for an AMD takeover in the mobile GPU space.
When it comes to features since these are special edition notebooks, they come with an external Full HD webcam, because the laptop itself lacks one, a ROG backpack to carry that beautiful piece of engineering, and a ROG Impact Gaming Mouse.
Dimensions
354 x 259 x 22.6 ~ 27.2 mm (13.94" x 10.20" x 0.89")
Dimensions
395 x 282 x 23.4 ~ 27.5 mm (15.55" x 11.10" x 0.92")
All ASUS ROG Strix G15 G513 Advantage Edition configurations:
All ASUS ROG Strix G17 G713 Advantage Edition configurations: