[Specs, Info, and Prices] ASUS Chromebook Flip CM3 (CM3200) – a combination of professionalism and entertainment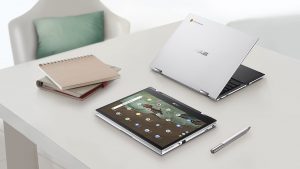 Chromebooks are now viable alternatives to Windows laptops, but you do have to know what you're getting into beforehand. These are inexpensive, lightweight devices, which are great for students or consumers that don't demand much from their devices and use them mostly for email checking, cloud document editing (which has gotten really good nowadays), and watching videos ad movies online.
For these purposes alone, the ASUS Chromebook Flip CM3 (CM3200) is a fantastic device. It has a 3:2 screen, which is great for productivity and the inclusion of an ASUS Pen allows you to doodle in your free time or even write things down by hand.
Today we are giving you a quick overview of the ASUS Chromebook Flip CM3 (CM3200).
The ASUS Chromebook Flip CM3 (CM3200) is available now with a starting price of US$329.99.
ASUS Chromebook Flip CM3 (CM3200): Full Specs
Design
In terms of design, the laptop has a semi-premium build. The lid is made of metal and has a silver color. The rest of the laptop seems to be made of plastic, but for that price, this is fantastic. The notebook is also very portable, coming in with a weight of only 1.14 kg while being just 16.8 mm tall. You can throw it in your backpack and forget about it. The use of a 360-degree hinge makes it very versatile allowing the keyboard to be flipped (hence the name) all the way to the back, transforming the device into a tablet. The hinge also uses ASUS's ErgoLift technology, which lifts the rear end of the laptop, improving ergonomics.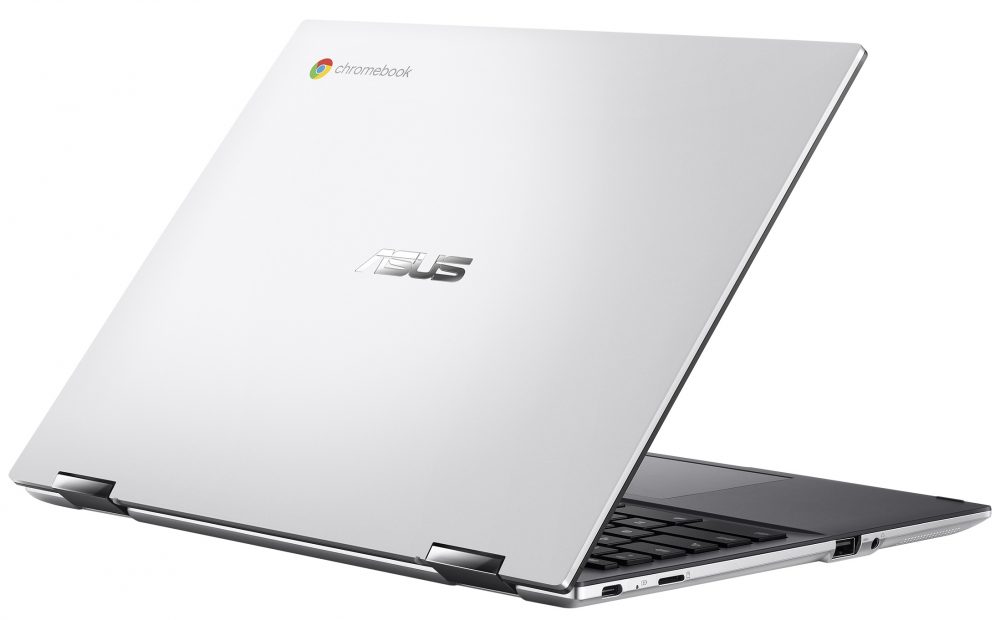 Display
The display of choice here has a 12-inch diagonal, a 3:2 aspect ratio, a max brightness of 220 nits, and a 1366x912p resolution. It also uses an IPS panel, which gives you better viewing angles, and generally better color reproduction. The display has touchscreen support, and the aspect ratio gives you 20% more room on the Y-axis, which is basically more space for apps and menus. Bezels are relatively slim, with a 78% screen-to-body ratio.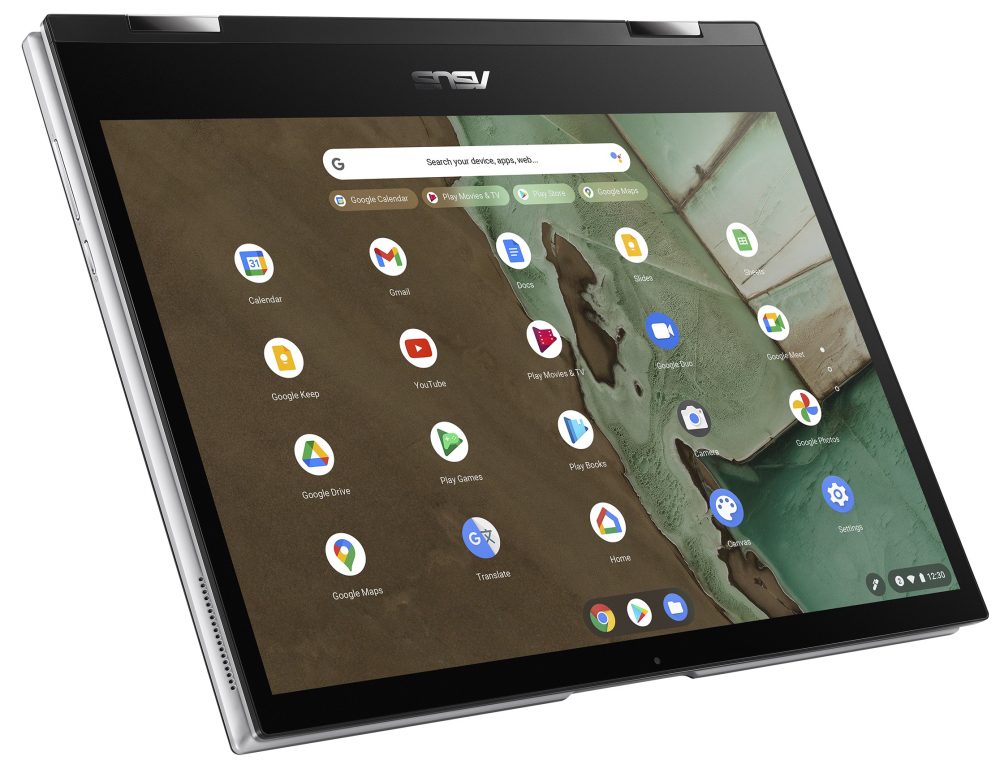 Specifications and features
The device is powered by the Mediatek MT8183, an SoC with an octa-core CPU, using the big.LITTLE architecture, which is huge among mobile processors. The way it works is that the cores are divided into two pairs: one power-efficient pair which is mostly there for background processes and low-resource tasks, and one high-performance pair, which kicks in when you need more power. This makes the battery life last as long as possible, while not sacrificing power. ASUS actually states that the laptop can last for up to 16 hours, which is quite good.
Features-wise, you get access to the Google Play Store, which is a huge step for Chromebooks, along with Google Assistant, which is getting better with every single day. The microphone can actually recognize your voice, making the laptop as secure as possible.
Dimensions
269.2 x 215.8 x 16.8 mm (10.60" x 8.50" x 0.66")
Price
Starting at $395.99
All ASUS Chromebook Flip CM3 (CM3200) configurations: