[Specs, Info, and Prices] Alienware m17 R5 – They can't keep doing this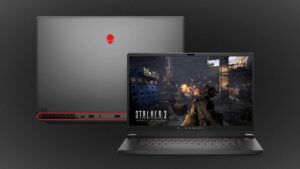 Alienware started off as one of the first gaming-oriented brands. As such, it quickly found a future inside Dell's corporate structure. Since then, we've seen them offer desktops, laptops, and peripherals.
Today we have the Alienware m17 R5, which foregoes Intel, instead opting for AMD's Ryzen 6000H-series, which has the best efficiency we've seen from high-wattage CPUs. Despite being a high-end machine, Alienware mimics its parent company's tricks, limiting some features behind the higher GPU options.
Today we're giving you a quick overview of the Alienware m17 R5.
The Alienware m17 R5 is available now with a starting price of 1,399.99.
Full Specs: Alienware m17 R5 (3050 Ti) / Alienware m17 R5
Alienware m17 R5 (3050 Ti) configurations:
Alienware m17 R5 configurations:
Design
The m17 R5's overall shape shares some resemblance with the more affordable Dell G15 series. The backside is extended and has a honeycomb pattern on the vents. It's all finished off with a colored stripe, which here comes in bright red. The lid also has a red Alienware logo and a decal of the number 17 in the bottom right corner.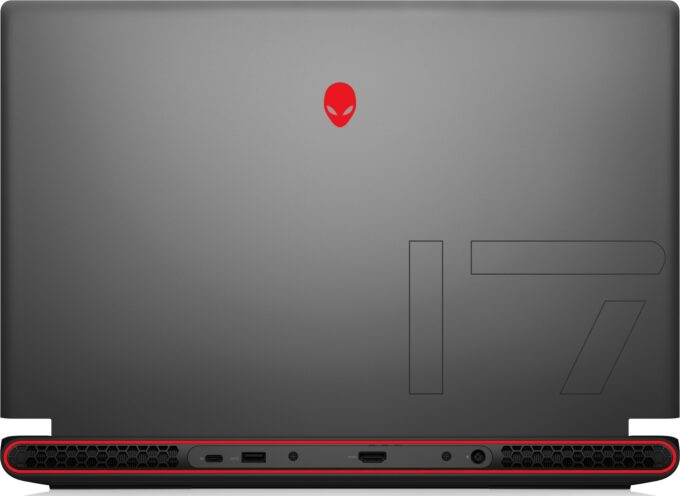 The honeycombs prevail and can be seen on the base as well, with a well-sized vent. The power button on the base is shaped like the Alienware logo and is painted red as well. This isn't a light machine, as it weighs 3.13 kg, but at least it comes with a thin profile that measures 22.60 mm at the thickest point. It's entirely made from metal, so durability should be good.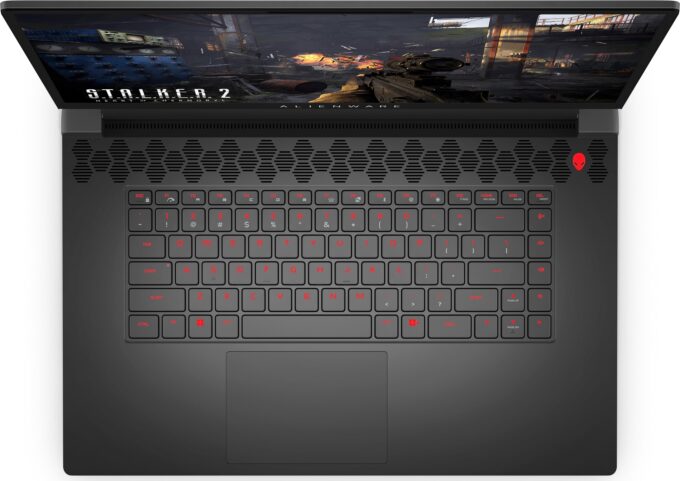 Display
There are four total display options, three of which use a Full HD IPS panel with 300 nits of brightness and 100% sRGB coverage. They differ in their refresh rate, with 165Hz, 360Hz, and 480Hz, which might be the highest that we've seen. The fourth panel has a 4K resolution, a 120Hz refresh rate, and 99% DCI-P3 coverage.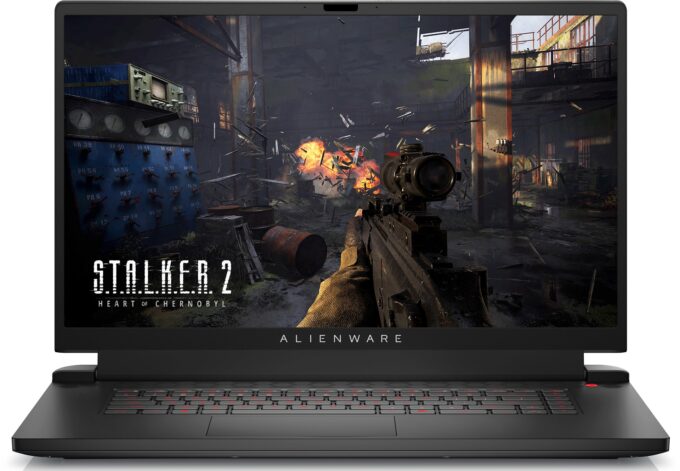 Specifications and features
The laptop has two CPU options, the Ryzen 7 6800H and the Ryzen 9 6900HX. Both of them have 8 cores and 16 threads, but the Ryzen 9 has a higher base wattage. In terms of graphics, we start on the low end with the RTX 3050 Ti. From there, you can go to the RTX 3060, RTX 3070 Ti, and RTX 3080 Ti. There are some AMD GPUs as well, with the RX 6700M and the RX 6850M XT, which is the highest you can go with AMD. Despite being a high-end machine, Dell is still offering fewer features for configurations with the RTX 3050 Ti. With it, you only get one M.2 storage slot, while the more powerful variants have two M.2 slots.
In terms of the I/O, you get two USB Type-A 3.2 (Gen. 1) ports, one USB Type-C 3.2 (Gen. 2) port, which gets upgraded to USB 4.0 if you have an RTX 3060 or higher graphics, an HDMI 2.1 port, an Ethernet port, and a 3.5 mm audio jack.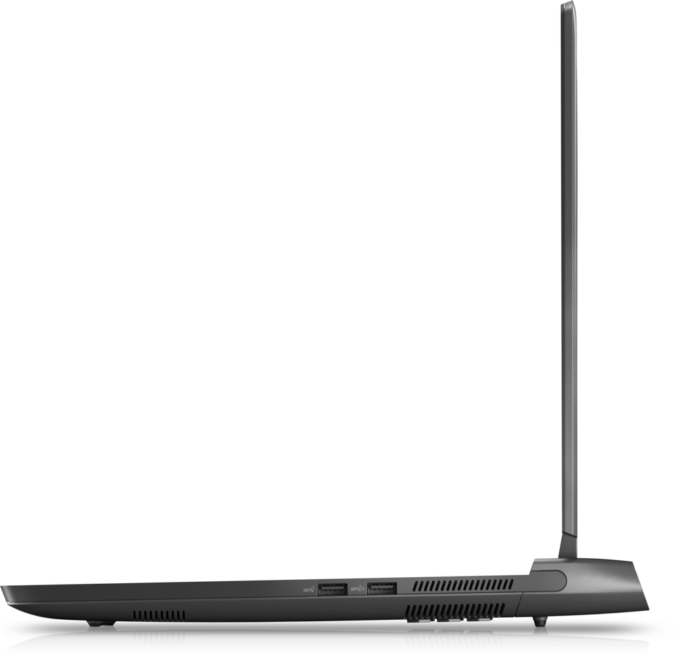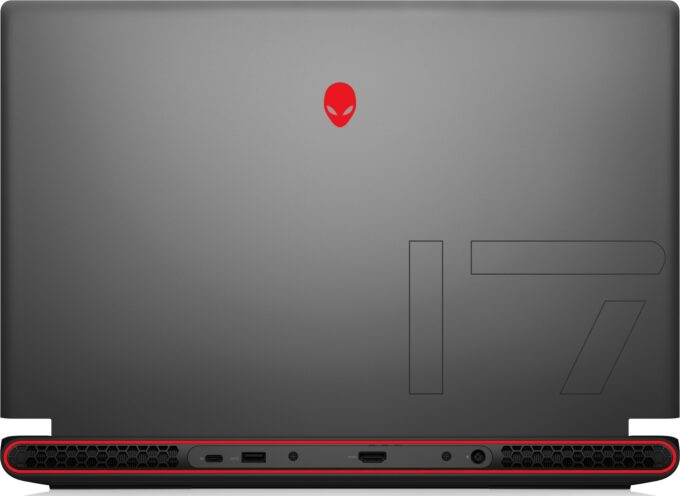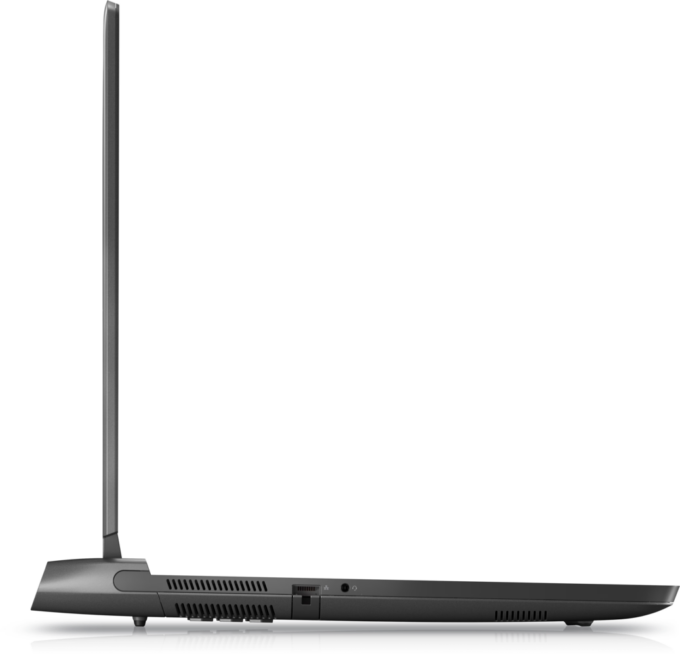 [quickspec series=1178006]
[quickspec series=1178022]

All Alienware m17 R5 (3050 Ti) configurations:
All Alienware m17 R5 configurations: