[Specs, Info, and Prices] Acer ConceptD 7 Pro (CN715-73 / CN715-73G / CN715-73P) – Does its hardware hold it back?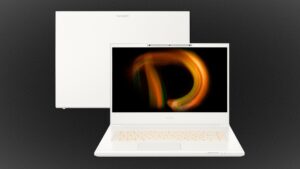 ConceptD devices from Acer want to be your partner in the Creator world, however, how does it fare against other established members of the market, mainly the ZenBook Pro and Vivobook Pro laptops, as well as the ProArt series from ASUS, which looks to have put a stranglehold on the Creator market, offering close to perfect machines with excellent performance. The ConceptD 7 Pro is Acer's most powerful Creator machine, packed with software and hardware to give you a superb 3D experience. Can that compensate for its older hardware, however?
Today we're giving you a quick overview of the Acer ConceptD 7 Pro (CN715-73 / CN715-73G / CN715-73P).
The Acer ConceptD 7 Pro (CN715-73 / CN715-73G / CN715-73P) is available now at a price of 3,499.99.
Acer ConceptD 7 Pro (CN715-73 / CN715-73G / CN715-73P): Full Specs
Design
All ConceptD laptops come with a metal chassis, along with a ceramic finish, which leaves the surface free of fingerprints and smudges. The white finish is a trademark of the ConceptD brand, along with the orange backlight on the keyboard. With a 15.6-inch form factor, the laptop gets a huge grill above the keyboard, as well as two speaker cutouts and a cooling vent on the bottom panel.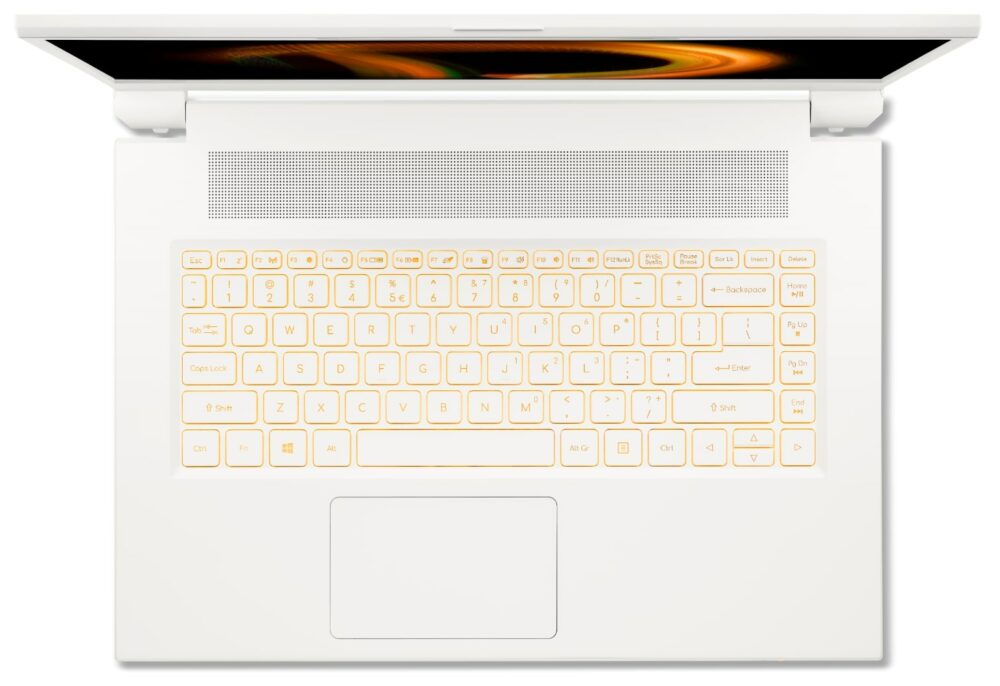 The I/O is on the front and the sides. It consists of a total of two USB Type-A 3.2 (Gen. 2) ports, one USB Type-C 3.2 (Gen. 1) port, an HDMI port, a Mini DisplayPort, an SD card reader, an Ethernet port, and a 3.5 mm audio jack.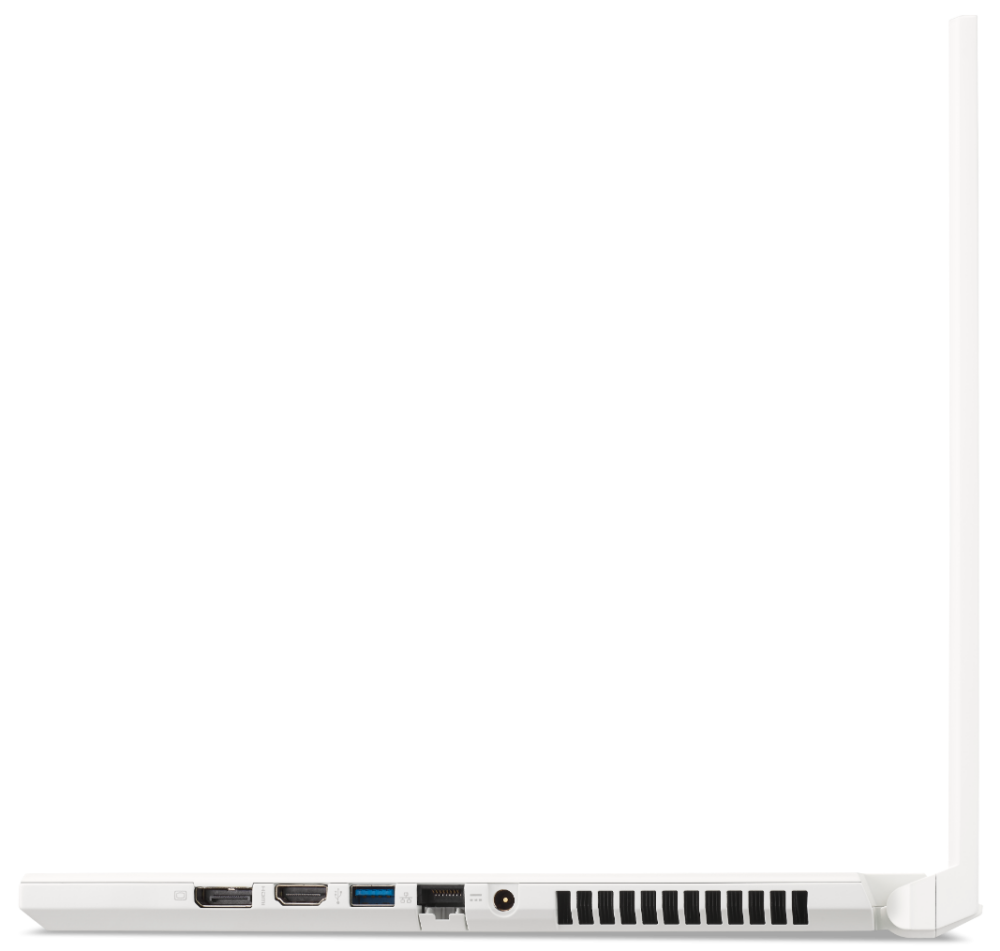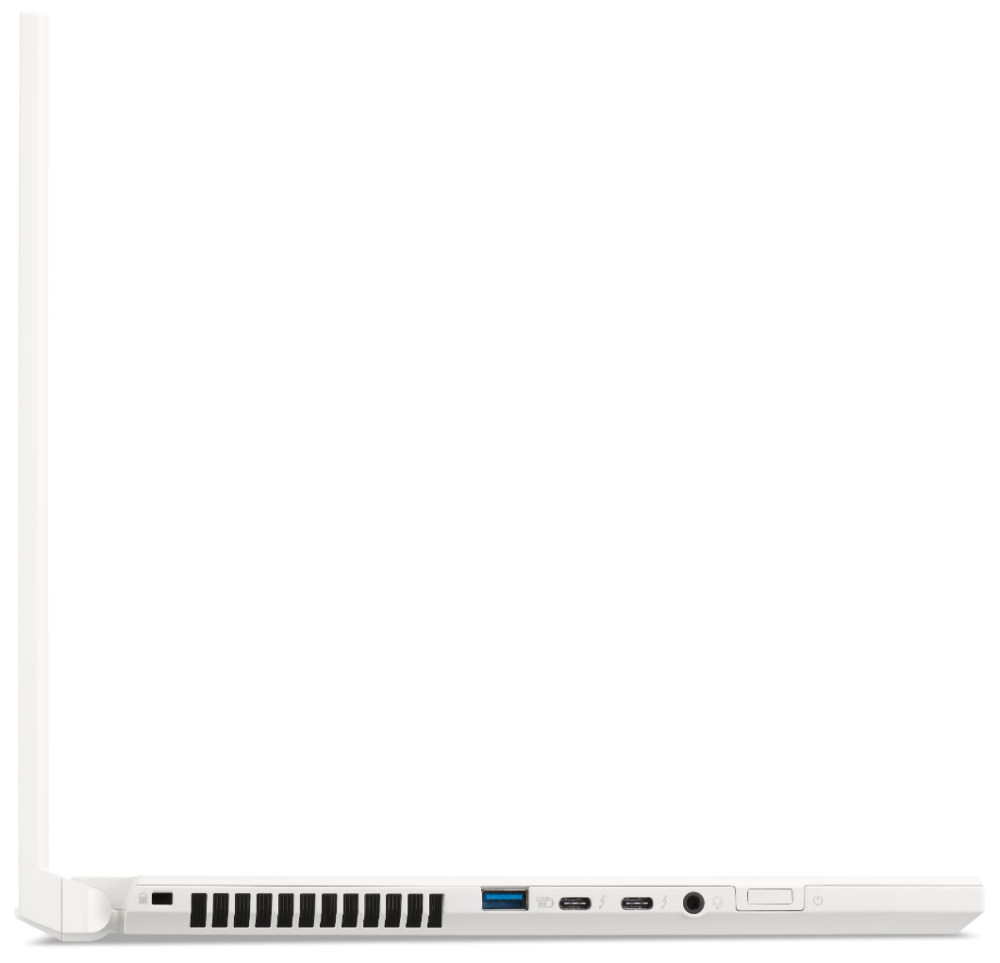 Display
The display of choice has a 4K UHD resolution and an IPS panel. It has 100% AdobeRGB coverage and a Pantone validation for accuracy, securing a dE value of less than 2, which is ideal for Creator work. Do you see the large array of sensors on the top bezel? There are several cameras that track your eyes to deliver a real-time stereoscopic 3D experience.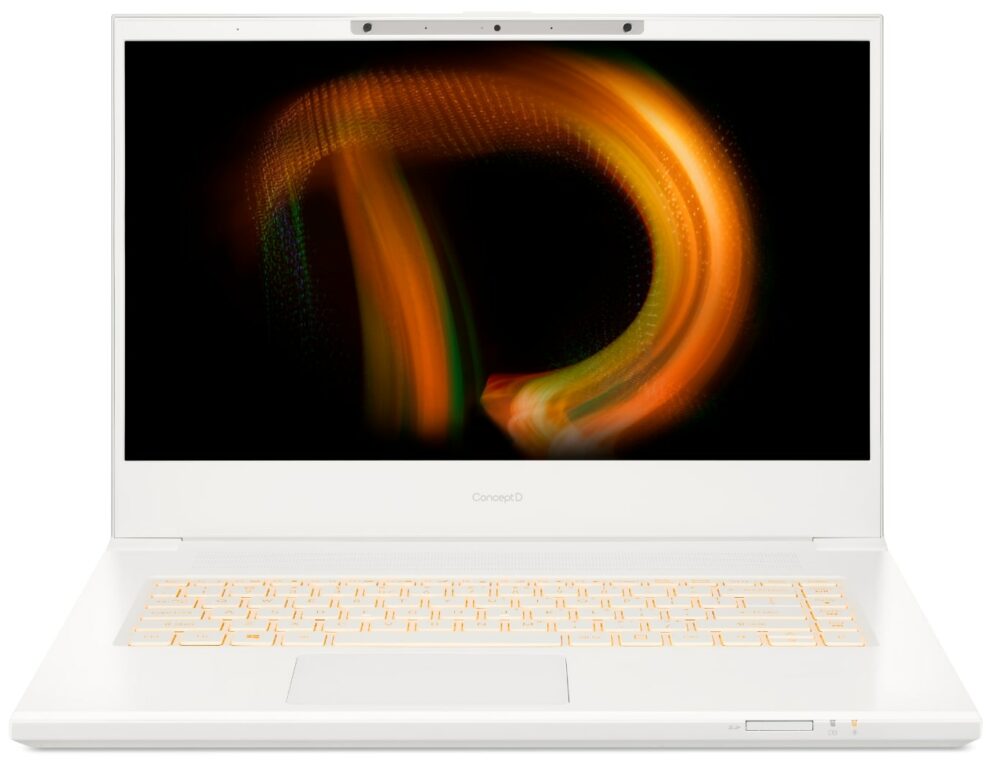 Specifications and features
The laptop has one CPU option, the Core i7-11800H. It's a fairly good CPU, with 8 cores and 16 threads, however, Intel has made a big step up with the 12th Gen, increasing its performance by a lot, so it might be a good idea to look for a capable laptop with it unless you really prefer the 3D display. In terms of graphics, there's an RTX 3080 and an RTX 3080 Ti, both with a 110W power limit. It's equipped with NVIDIA Studio drivers, so you can take full advantage of team Green's Creator technologies. Undoubtedly, the laptop will be a tougher sell than most, as you've got devices like the ASUS ProArt Studiobook 16 3D OLED and the ASUS Vivobook Pro 16X 3D OLED, which bring a similar display technology, but with the latest RTX 40-series and Intel 13th Gen processors.
Dimensions
358.5 x 260 x 25.4 mm (14.11" x 10.24" x 1.00")
All Acer ConceptD 7 Pro (CN715-73 / CN715-73G / CN715-73P) configurations: