[Specs, Info, and Prices] Acer Chromebook Spin 514 (CP514-3H / CP514-3HH / CP514-3WH) – That's one good-looking Chromebook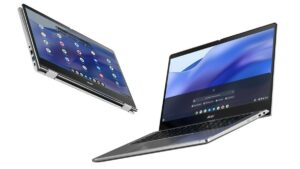 Considering the hardware that's offered with the Acer Chromebook Spin 514, ChromeOS might not be able to take full advantage of the Ryzen 5000U series. Nevertheless, we're excited to see what the laptop offers, not only in terms of speeds but with its overall design and features as well. ChromeOS is becoming better and better, now having access to the Play Store, as well as Linux apps, which certainly open up the gates to a lot of possibilities.
Today we're giving you a quick overview of the Acer Chromebook Spin 514 (CP514-3H / CP514-3HH / CP514-3WH).
The Acer Chromebook Spin 514 (CP514-3H / CP514-3HH / CP514-3WH) is available now with a starting price of $699.99.
Acer Chromebook Spin 514 (CP514-3H / CP514-3HH / CP514-3WH): Full Specs
Design
Starting off with the looks, we'd easily forgive you if you mistake the laptop for a Zenbook from the past years, as the angular approach to the design and the hinge mechanism remind us a lot of it. Acer hasn't revealed what materials it uses for the build of the machine, however, we feel like there's some metal involved, purely due to the finish of the device in images. For a 14-inch machine, it's not the most portable, weighing 1.50 kg and having a profile of 17.27 mm.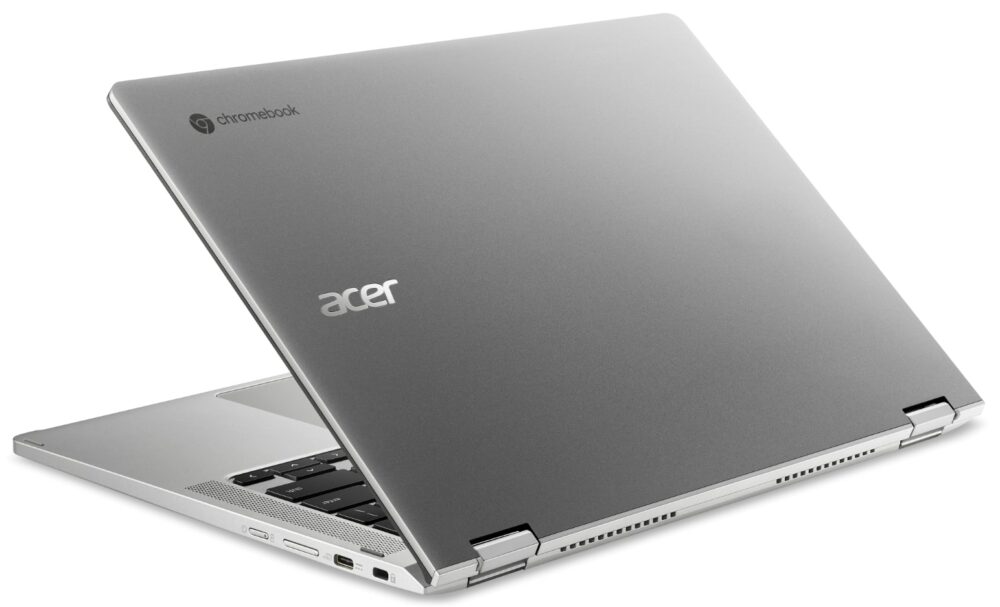 The port selection includes one USB Type-A 3.2 (Gen. 1) port, two USB Type-C 3.2 (Gen. 2) ports, an HDMI port, and a 3.5 mm audio jack.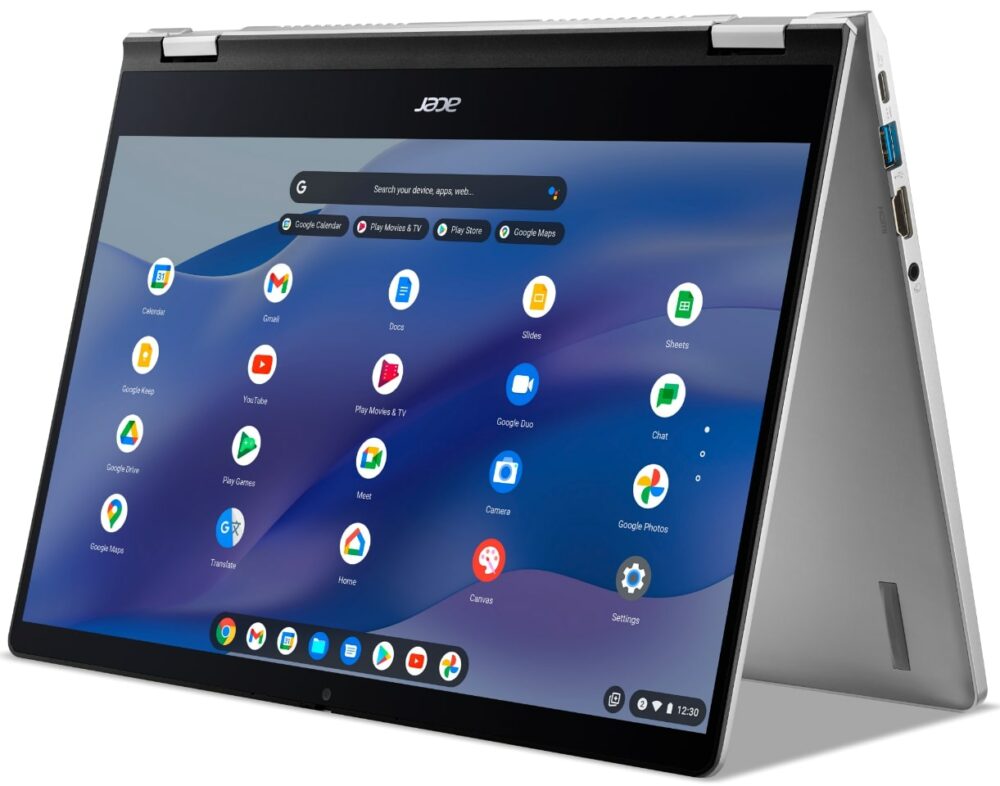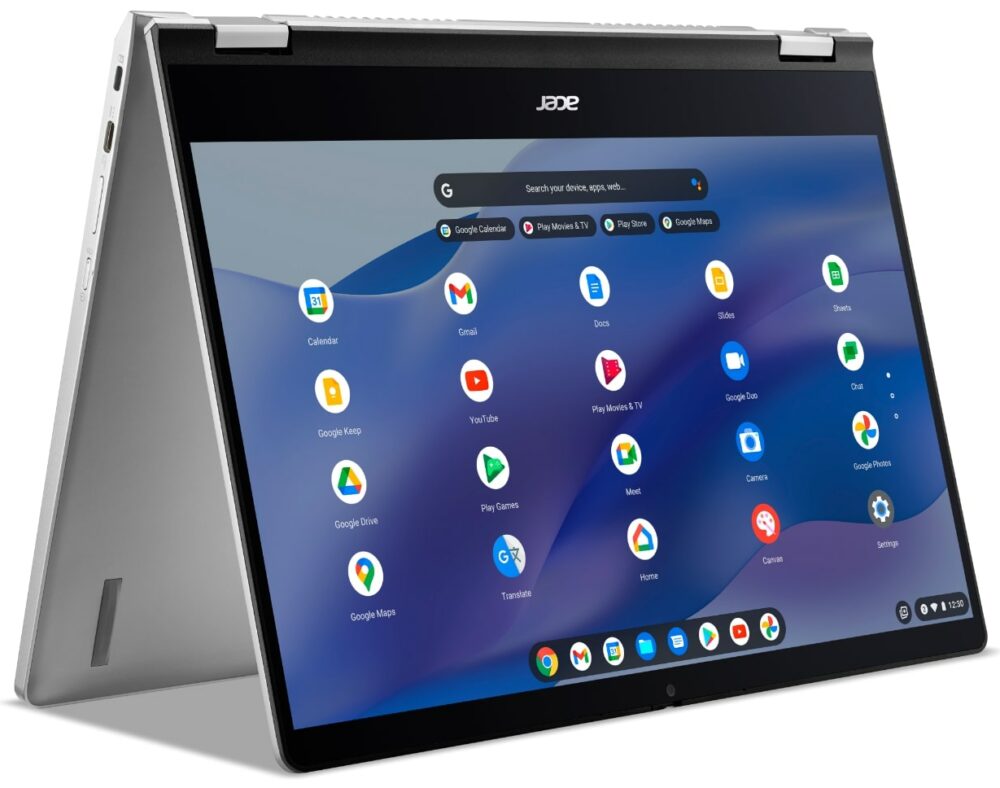 Display
The laptop comes with only one display option, a Full HD IPS panel. Acer doesn't reveal any of its specs, however, we don't except to see a color-accurate panel for Creator work.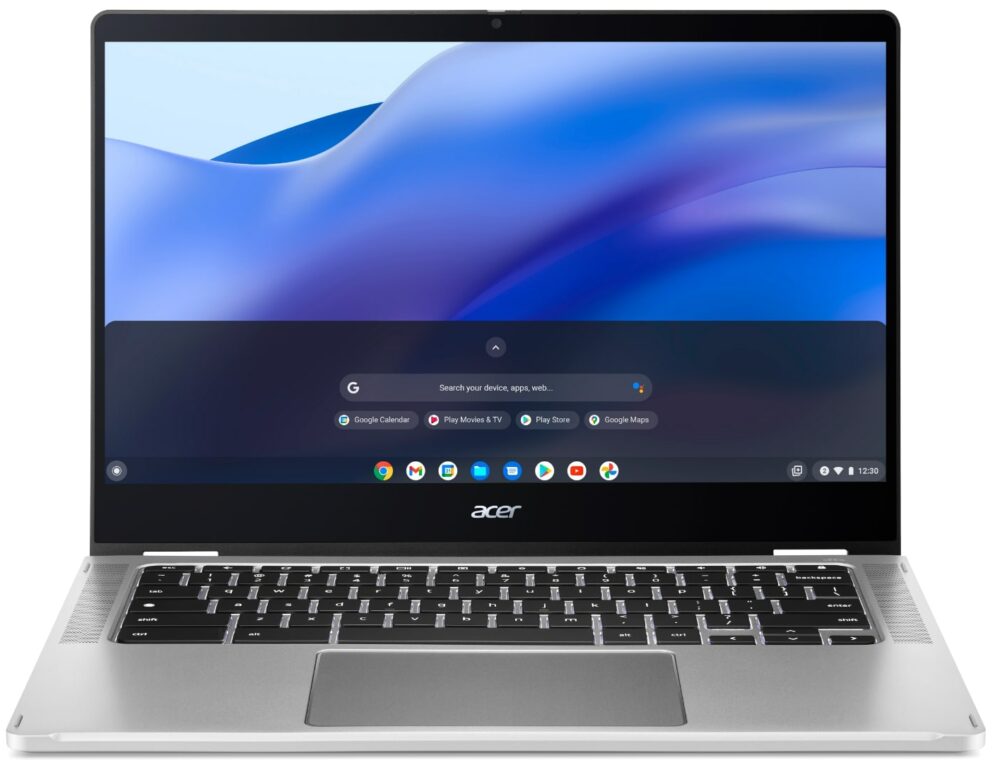 Specifications and features
The laptop has four processors to choose from. The base configuration starts with a Ryzen 3 5125C, with just 2 cores and 4 threads. This is an example of a Chromebook CPU, which might struggle under Windows, however, will offer snappy performance in ChromeOS. Next is the Ryzen 3 5425U, with 4 cores and 8 threads. The last two processors are the Ryzen 5 5625C and the Ryzen 7 5825C, with 6 and 8 cores, respectively. These two have a lot of power, and with AMD's open-source nature when it comes to drivers and technologies, a lot of Linux apps and games will run smoothly. The laptop is also on the list of supported devices for the Steam beta that's going on, so you can download and play a lot of games from there.
Dimensions
322.58 x 223.52 x 17.27 mm (12.70" x 8.80" x 0.68")
Price
Starting at $379.99
All Acer Chromebook Spin 514 (CP514-3H / CP514-3HH / CP514-3WH) configurations: